RESIDENCY ANNOUNCEMENT
Collage Poet in Residence
at MERZ in Sanquhar, Scotland
Saturday, 6 May-Tuesday, 30 May 2023
Kolaj Institute is pleased to announce Daniel Lehan as the Collage Poet in Residence at MERZ in Sanquhar, Scotland from 6-30 May-2023. The Collage Poet in Residence is a collaboration between MERZ and Kolaj Institute where an artist travels to Sanquhar to work at the intersection of Poetry and Collage.
Lehan writes, "When I was younger the choice seemed to be pursuing either my writing or my visual work, however, visual poetry has become the means by which I combine these two areas to create my work." For many years, the artist has facilitated creative projects for people, including those with dementia, autism, those with additional learning needs, young and adult carers, and with youth and adult offenders. Since 2015, Lehan has kept a daily, typewritten, collaged diary in which he documents his thoughts and experiences in text and images. The DAY PAGES project is over 3,000 pages and Lehan is currently working on Volume 56. He writes, "My visual poetry includes erasures–often using scalpel blades to scrape away unwanted words–and cut up texts to create new texts. More recently I have focused on cutting texts, focusing on their visual effect."
"A destroyed page has a beautiful fragility, and the increase in the empty space around any remaining text provides a place for the eye to consider the floating words–no longer held in sequential order–differently. I use books and magazines bought from charity shops, house clearance sales and street markets, as well as from eBay as source material. The shorter collaged texts are often mounted into the pre-cut frames of photograph albums, the shape of the frame determining the shape of the text. Longer pieces such as, When She Is Gone, are composed of fractured words to emphasize the sentiment of the text."
In August 2020, an online Collage Colloquium organized by The Centre for Fine Print Research, in association with the London Centre for Book Arts, produced a video about his work. You can watch the video HERE.
While in Residence at MERZ, Lehan "would like to create a body of work that reflects the stimulus of a different type of landscape and environment to where I live–on the remote, coastal, shingle-based Dungeness on the South Coast of England." He will draw material from The Nithsdale Times, the local newspaper, and tourist and historical guides to places of local interest such as the Tolbooth Museum, War Memorial, Saint Bride's Church, and Sanquhar Castle. Lehan will also draw from the writings of Kurt Schwitters. "This, I imagine would result in work layered with the real, the fictional, and the imaginative, recording my experience and learning of MERZ and the local area." He also hopes to meet other artists and writers working in the region.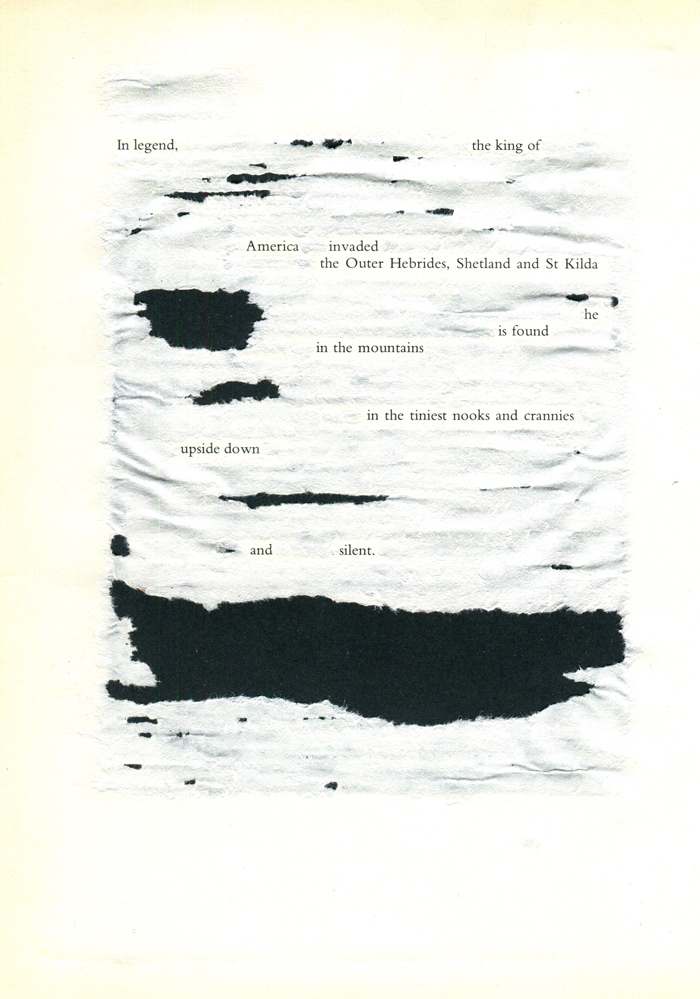 On World Collage Day (Saturday, 13 May 2023, 11AM to 4PM) Lehan will exhibit the work he has made to date, show a video of his practice, and speak about collage and poetry. Visitors will be invited to make college. On view at the same time is the "Passing Place" exhibition, in which a cohort of International Collage Artists reflect on Sanquhar as Place. The rural Scottish town becomes a laboratory for exploring this idea of place and its elements and developing a practice of incorporating those elements into artwork so that others may engage, reflect, and consider what Sanquhar was, is, and can become in the 21st century.
The results of Lehan's residency will appear in a future issue of PoetryXCollage, a printed journal of artwork and writing which operates at the intersection of poetry and collage. We are interested in found poetry, blackout poetry, collage poems, haikus, centos, response collages, response poems, word scrambles, concrete poetry, scatter collage poems, and other poems and artwork that inhabit this world. Learn more at kolajinstitute.org/poetryxcollage/
About Kolaj Institute's Collage Artist Residencies in Scotland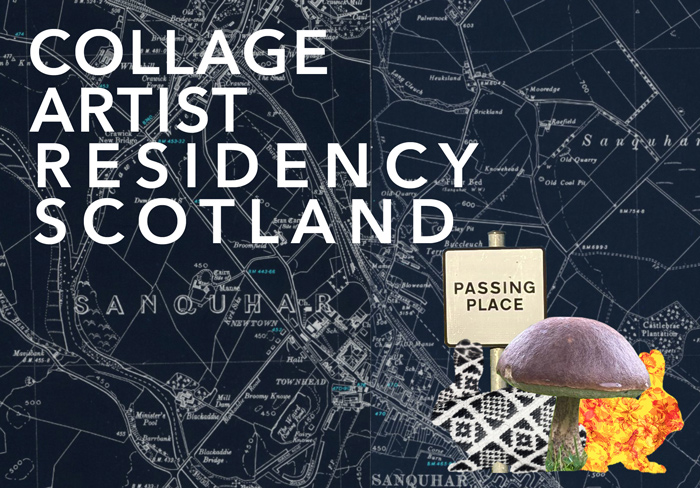 Kolaj Institute partners with MERZ Workshop in Sanquhar, Scotland to offer week-long residencies for collage artists in April and September. Residencies are organized around a theme which results in a project that brings focus to the group's engagement with one another. Submissions are reviewed on a rolling basis until space is filled. Artists are encouraged to apply well before deadlines. Learn more at kolajinstitute.org/collage-residencies-in-scotland/
PARTNERS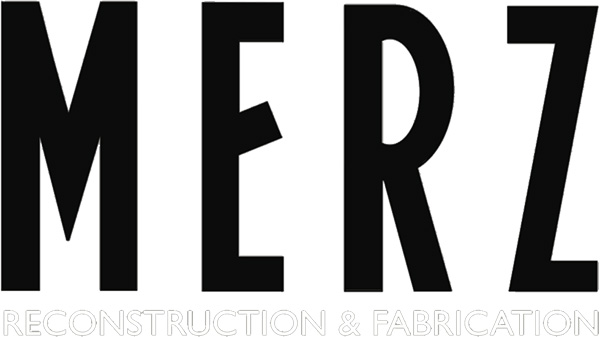 About MERZ
Located in the former lemonade factory in Sanquhar, Scotland, MERZ is the project of artist and filmmaker David Rushton, who is developing once derelict and neglected sites into art spaces. In addition to MERZ, he has turned a former abattoir into ZIPStudio for local and visiting artists and the Museum of Model Art. Also on site are the art-houses dedicated to Kurt Schwitters, Hannah Höch and a trio of Soviet-era filmmakers for short stays (with kitchen, shower and toilet), a second small studio with accommodation (Tadpole), a pop up cinema/further exhibition or studio space (No 5), and an unheated studio and sculpture green in addition to the work-shed and yard around the MERZ gallery and Bothy. MERZ is the permanent home to the Schwitters' Army Collection of Collage Art. www.merz.gallery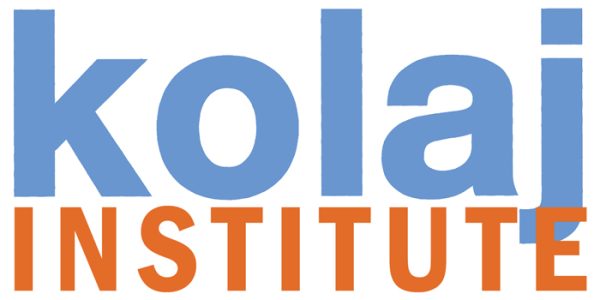 About Kolaj Institute
The mission of Kolaj Institute is to support artists, curators, and writers who seek to study, document, & disseminate ideas that deepen our understanding of collage as a medium, a genre, a community, and a 21st century movement. We operate a number of initiatives meant to bring together community, investigate critical issues, and raise collage's standing in the art world. www.kolajinstitute.org