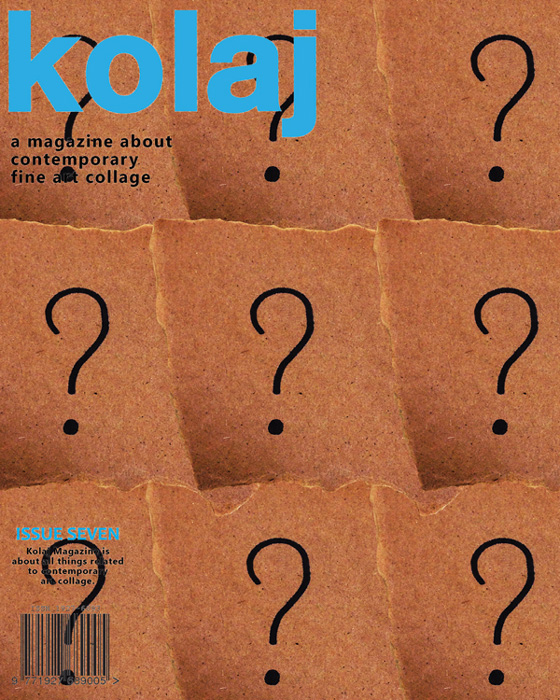 The Great Kolaj Cover Collaboration
The next issue of Kolaj Magazine (Issue #7) will focus on collaborations between collage artists. As we started thinking about a cover for the issue, we thought about what fun it would be to collaborate on a cover with the broader collage community: our subscribers, readers, contributors, Facebook followers, and all the people who support this project.
Here's how this collaboration works:
1) Get in line
If you want to be a collaborator on the cover, send an email to cover@kolajmagazine.com. Collaborators will be selected on a first come, first served basis.
2) Step up to the plate
When it's your turn, Kolaj Editor Benoit Depelteau will email you a photoshop file. At that point, you will have no longer than 24 hours to add a layer to the file and email it back. (If you don't have Photoshop or know what a layer is, then this may not be a good collaboration for you.) If you don't email it back within 24 hours, we will move on to the next person in line. If you send it back earlier, we will be able to proceed faster to the next person in line.
3) We're done when we're done
We will try to move through as many people as possible, but we will call it done when we feel we have a good cover for Issue 7. We reserve the right to move layers around and remove layers that are not working for us.
We will unveil the results when we announce Kolaj #7. Be sure to SUBSCRIBE to Kolaj Magazine to get it in the mail.