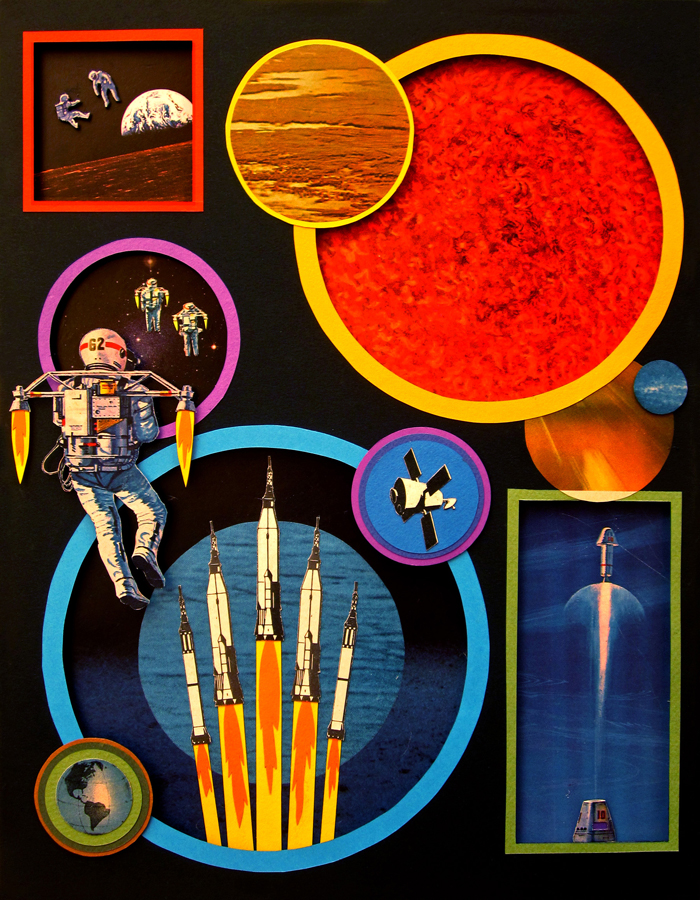 KOLAJ INSTITUTE NEWS
Kolaj Institute Introduces First Fellow
Enrique "Kike" Congrains
Kolaj Institute Fellowships are half year-to-year-long projects where curators, writers, or academics take on multifaceted projects that produce exhibitions, programming, or publications. Kolaj Institute is pleased to announce its first Fellow, Enrique "Kike" Congrains.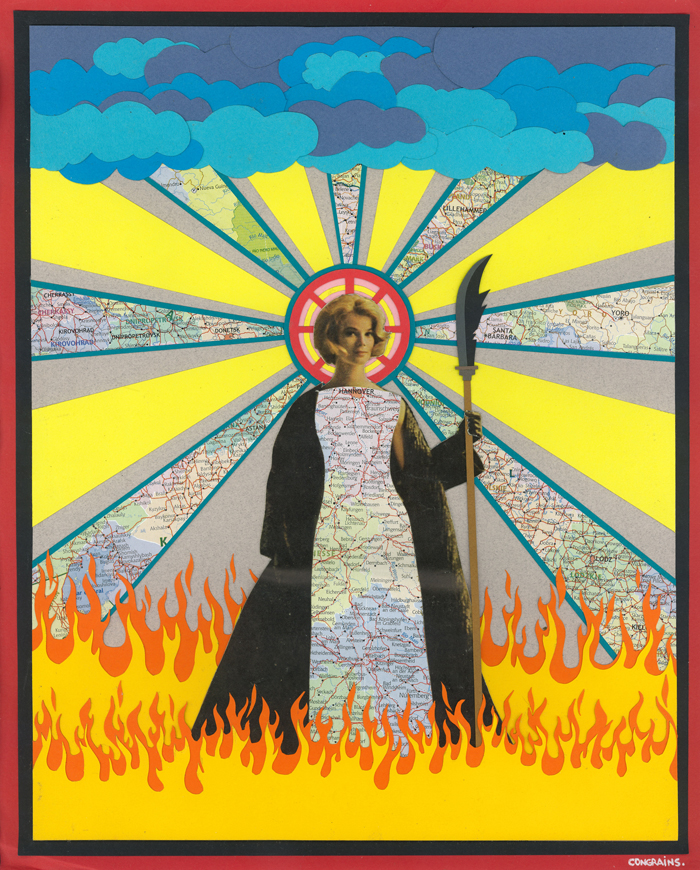 A self-taught visual artist Congrains specializes in paper work. His collage are based on clippings from old magazines and colored cards. The main tools he uses are scissors, blade and rubber. He has had individual and collective shows in Hong Kong, Scotland, Spain, Argentina and Norway and participated as an exhibitor at the Kolaj Fest New Orleans 2018 and 2019.
"Both in collage and in writing, I try to imagine that there is a puzzle in front of me: I have to do a piece-by-piece analysis and then make them fit. Each fragment may start lifeless and lifeless, but by bringing it together with others it is part of a whole that breathes and speaks. I'm Victor Von Frankenstein."
You may know Enrique "Kike" Congrains better as @Canson_City on Instagram where, as the sheriff of an imaginary town, he posts collages and stories about the people he finds there. The stories align the surrealist nature of collage with magical realism. Each collage is part of the mythology of the town that is accompanied by a short story that he writes on the spot as an improvisation exercise. Stories speak about famous citizens, traditions or historic moments of the imaginary place. The stories and collage are published in Spanish on his Facebook page and in English on his Instagram. One such story recalls the greatest wizard in the city. Congrains writes, "He lived in a big tower and had many apprentices. He thought he was invincible until one day he made the mistake of asking Shahnan Nashmandur, one of his disciples, to go make him a sandwich. Her wrath was such that an unknown power within her was unleashed trapping the soul of his master in an olive, which she later ate in a sandwich, gaining all his powers and becoming sorcerer supreme."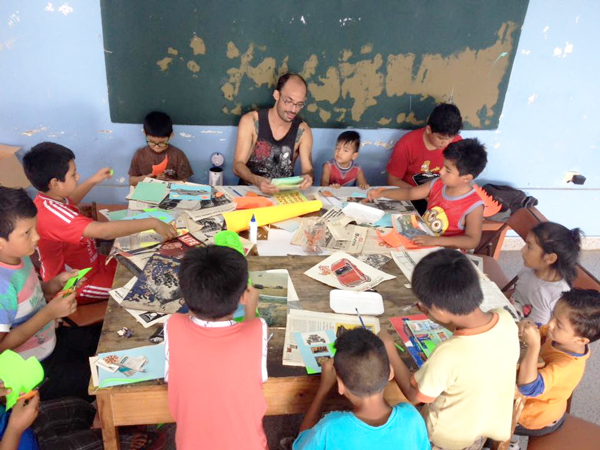 More than a talented artist, Congrains is on a mission to make collage popular in Peru and for people to consider collage a respectable medium in which to express themselves. He is an unstoppable force. In 2015, he created CollageWave, an annual festival celebrating all things collage in Lima. In 2016, he started offering free collage workshops to underprivileged children in rural Peru. Congrains treks out to the countryside, sometimes the jungle, with materials and tools. (To support Congrains' workshops, click here.)
"I saw the potential in teaching collage to kids as a way to stimulate their creativity and in turn improve their quality of life," he said. For the past two years, Congrains has brought his dynamic self to Kolaj Fest New Orleans where he has presented on collage and community and his activities in Peru. His optimistic attitude and boundless energy earned him make him a cornerstone of the international collage community and a fantastic ambassador for the medium.
From January to June 2020, Lima, Peru-based Congrains will report on collage in Latin America. Taking a country to country view of the region, Congrains will investigate the history of collage, profile contemporary artists, and report on collectives, events, and galleries. Kolaj Institute will also work with Congrains to publish a book of his Canson City collages and stories.
FOLLOW THE FELLOWSHIP
Reports will be shared in Kolaj Magazine, on the website, and through social media.
GET INVOLVED
Congrains invited any Latin American collage artist to contact him via email. He is particularly interested in hearing from artists in Chile, Colombia, Brazil, Argentina, Mexico and Peru.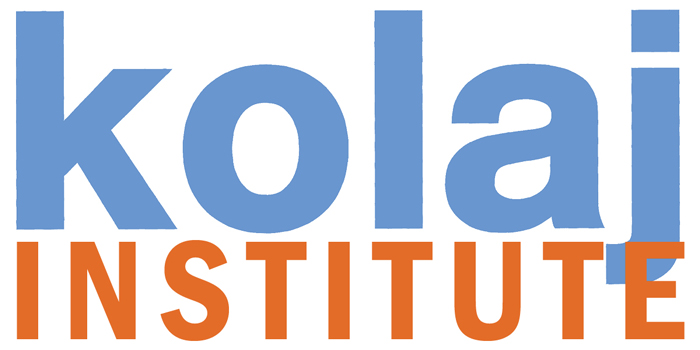 SUPPORT
Kolaj Institute exists for the benefit of the collage community, a dynamic, internationally-networked movement of artists. We need your support. Please consider making a donation today that helps underwrite the costs of fellowships, residencies, publishing, and other programs.