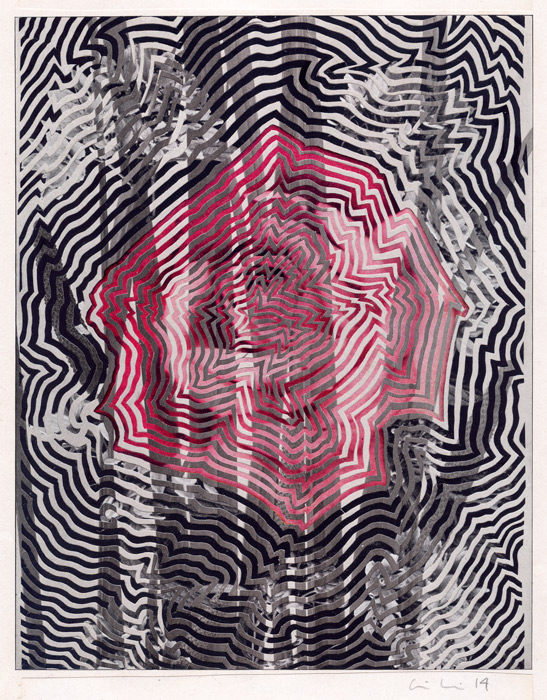 SAN FRANCISCO, CALIFORNIA, USA
"Synthesis" was the title of Alexis Anne Mackenzie's recent exhibition at Eleanor Hardwood Gallery. In her collages, Mackenzie creates "synthesis" by overlaying one image on another, creating a strange interplay.
Alexis Anne Mackenzie is originally from Ann Arbor, Michigan, USA and she received a BFA from Tufts University/School of the Museum of Fine Arts in 2003. She also studied at The Aegean Centre for Fine Arts. She was the recipient of the 2012 Wynn Newhouse Award. Her work has been shown in group and solo shows on the West Coast of the U.S., in Chicago, and Warsaw. She lives and works in San Francisco
You can see more of Mackenzie's work on her website.
An Artist Portfolio about Alexis Anne Mackenzie appeared in Issue Nine. This is some of what Kolaj contributor Ariane Fairlie had to say:
The parameters the artist sets for herself allow experimentation that yields unexpected and varied results in composition. In Rose Ghost II (2014) she cuts sharp ripples emanating from the central pink rose, giving the black and white grasses a psychedelic feel. All of Mackenzie's pieces confuse the foreground and background, but the ambiguity manifests in different ways.
To see all of Alexis Anne Mackenzie's Artist Portfolio, purchase Issue Nine or SUBSCRIBE to never miss an issue.
Image:
Rose Ghost II
by Alexis Anne Mackenzie
9″x6″
hand-cut collage on paper
2014