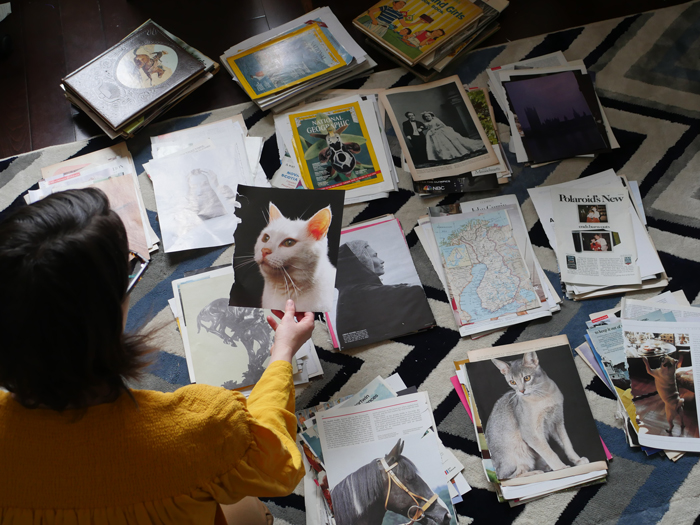 FROM KOLAJ 29
How to Make a Collage Kit, How to Respond to a Pandemic
"The night before all the stores across Canada started to close, I was in a hotel bar an hour-and-a-half away from my home trying to figure out how to support people who were going to be trapped inside in the weeks to come." When society went into lockdown, Danielle Cole jumped into action. In Kolaj #29, the Toronto, Ontario artist writes about her experience making collage kits and sharing them with her neighbors.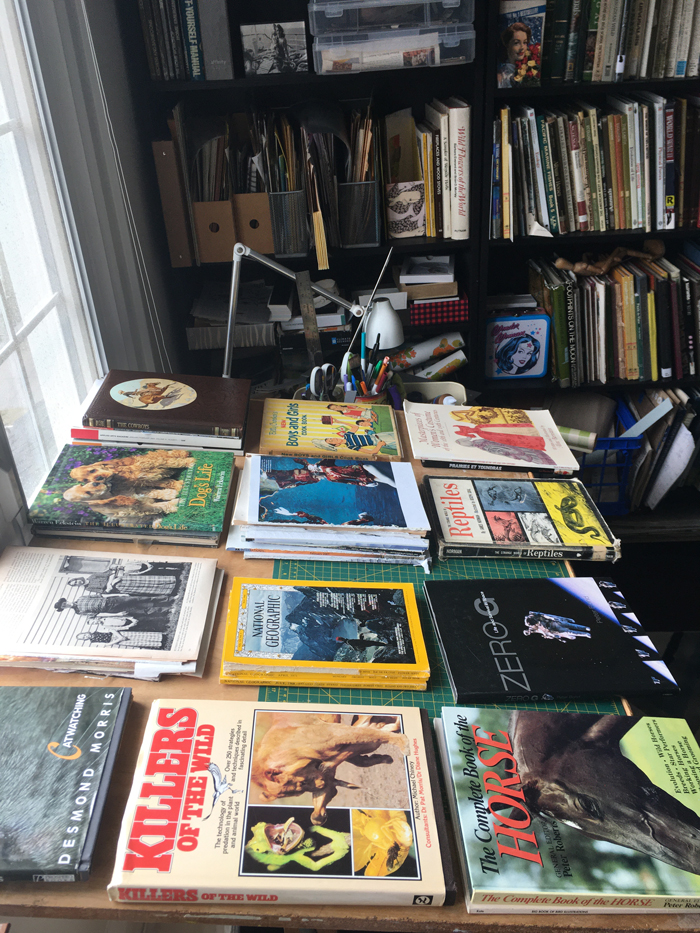 On the way home, we found a small-town bookstore that was the perfect mix of chaos and low prices. We rushed through the bookstore focusing on kid-friendly materials, grabbing books about outer space, birds, horses, dogs and cats. Once home, I started building collage kits with thoughtfulness around what would work for the collage newbie vs what a dream kit might look like for an experienced collage artist.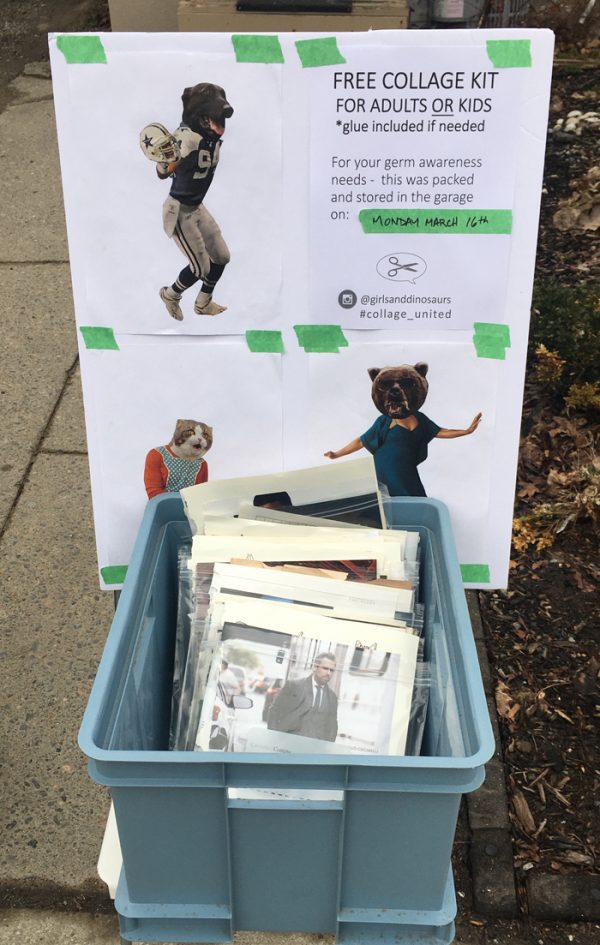 An effective kit requires a diversity of visual offerings and some degree of bulk. I used a full quarter of each fashion magazine to create a bulk of images that were shiny, colourful and familiar. I added in singular pages from the space and animal magazines. In order to layer in the unexpected, I used images and materials from vintage books and National Geographic and 1960s Scientific American. I also made sure that there were images that would help create a context or depth, so I added interior design magazine pages, architectural digests and landscapes.
This article appears in Kolaj 29. To see the entire article, SUBSCRIBE to Kolaj Magazine or Get a Copy of the Issue.
Work by Toronto-based collagist Danielle Cole was featured in Kolaj #16 and in Collage Collective Co.'s book, ANNUAL 2016, as well as The Jealous Curator, and on the websites of Cicada Wheels and Cóctel Demente. Her work was recently selected for Newad's "Art Here" competition, which places original artworks in restaurants across Canada. She has shown her work widely in Canada, Spain, the United States, and Australia, where it was featured on the Series 8 label of Collective Arts Brewing beer. Her work is in collections in New Zealand, the United States, and Canada, including the Toronto Transit Commission's "Life on the Line" project. Find out more in the Kolaj Magazine Artist Directory, at www.daniellecole.ca, on Tumblr @daniellecoleca, and on Instagram @girlsanddinosaurs.