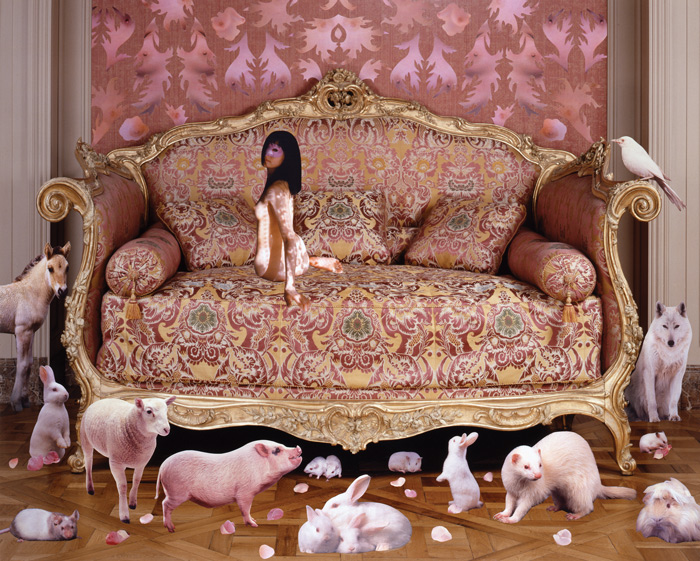 In Issue 8 of Kolaj Magazine, Ariane Fairlie profiled musician, video artist, performance artist, costume designer and, of course, collage artist Marnie Weber.
Ariane Fairlie writes:
Weber's engagement with collage coincided with her career in the alternative rock scene, performing with The Party Boys and Perfect Me in the 80's and afterwards making two solo albums: Woman with Bass (1994) and Cry for Happy (1996). She began her collage practice by creating a limited edition of 100 handmade collages, distributed on one side of her LP album covers. She says the experience was like a boot camp to understand collage. Since then, she has created album covers and promotional posters for many musical acts, most notably the cover for Sonic Youth's A Thousand Leaves.
and
Themes of containment and the awareness of an exterior force are present in all of Weber's work. She sets her compositions up as a stage, and the viewer is always conscious that someone outside of the scene is pulling the strings.
To read the entire profile, purchase Issue Eight or SUBSCRIBE to never miss an issue.
Image:
Pink Sofa (from "The Getty Series")
by Marnie Weber
43″x53″
photographic collage
2000
Courtesy of the artist