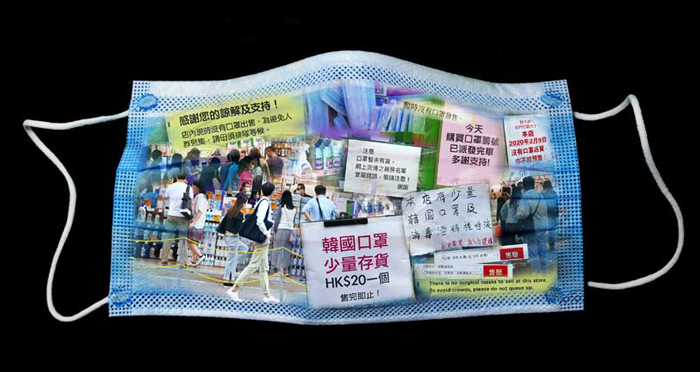 FROM KOLAJ 29
How Collage Artists Are Responding to COVID-19
The COVID-19 Pandemic is causing a historic disruption in the art world as museums and galleries shutter, art fairs, festivals, and auctions are cancelled or moved online, and publications rethink editorial philosophies that are driven by exhibitions. Some of these changes were already in motion before The Great Pause. Mid-range galleries have been declining as art sales move to fairs and concentrate in a handful of internationally-based, blue-chip enterprises. Museums and art centres were increasingly moving into virtual space as a way to attract younger and more diverse audiences. Traditional print art magazines were still working out how to compete with more nimble online media competitors, while those outlets struggled to figure out how to be economically sustainable. As artist careers are caught up in these machinations, The Great Pause has allowed artists to rethink, recalibrate, and reconsider both the making of art and how they put art into the world.
In Kolaj #29, we survey how artists are adapting to the COVID-19 Pandemic with stories about Hong Kong artist Wing Chan; New York City artist Mario Sostre; and the counter sinophobia work of Elena Øhlander. We share how the collage of Lunel Haysmer responds to past trauma. We examine how artists like David Crunelle in Belgium are exploring new platforms for diffusing their artwork. And how other artists, like Bordeaux, France's Dominik Senaq and Pasadena, California's Nancy Kay Turner, are collage journaling through lockdown.
This article appears in Kolaj 29. To see the entire article, SUBSCRIBE to Kolaj Magazine or Get a Copy of the Issue.