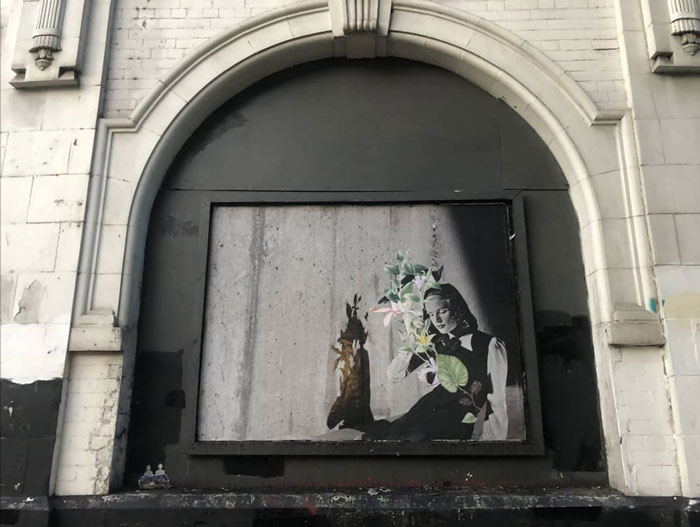 FROM KOLAJ 30
The Locative Collage Work of Miss.Printed
Miss.Printed goes big when she needs to. When asked if the idea of large work excited or scared her, she replied, "Both. It excites me because it is more visible than smaller works. It also scares me because I am afraid of how it will look when enlarged…Going large gives me the feeling of more responsibility."
In Kolaj 30, we review two projects where Miss.Printed went big: commissioned collage at bus shelters in honor of Norway's National Day (syttende mai) and installations at Social Surfaces +0161 Festival in Manchester, England.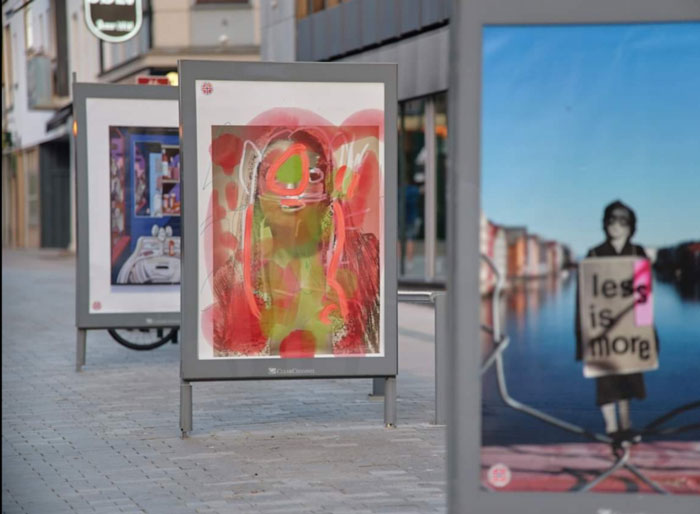 I always ask myself the question when seeing murals, 'Would I want to see this every day?' When going big, I want to make work where I hope people would want to see it every day when living nearby, unless it is work to express a political view, but that kind of work is most of the time only visible in a short period. On the other hand, I love small. Small is beautiful. It is like a hidden and magical world. You have to be aware of your surroundings to see and appreciate the small works.
This article appears in Kolaj 30 and is part of the series, "Going Big." Over the next year, Kolaj Magazine is publishing a series of articles that investigates the strategies and approaches artists use to go big, increase the scale of their work, and engage with the larger art world. To see the complete article, SUBSCRIBE to Kolaj Magazine or Get a Copy of the Issue.
Originally from The Netherlands, Miss.Printed, "Destroyer of Books", now lives and works in Norway, where she is "filling the gap between Collage, Photography and Streetart". Her work has been shown in exhibitions in Norway, the United Kingdom and the United States. In 2016, she opened the Scandinavian Collage Museum near Berkåk, Norway, which was profiled in Kolaj #19. She is also the founder of The Collageclub, an international group of artists that creates work using the same base collage, and the Collage Garden, which grows paper gardens around the world. Learn more at www.missprinted.no.