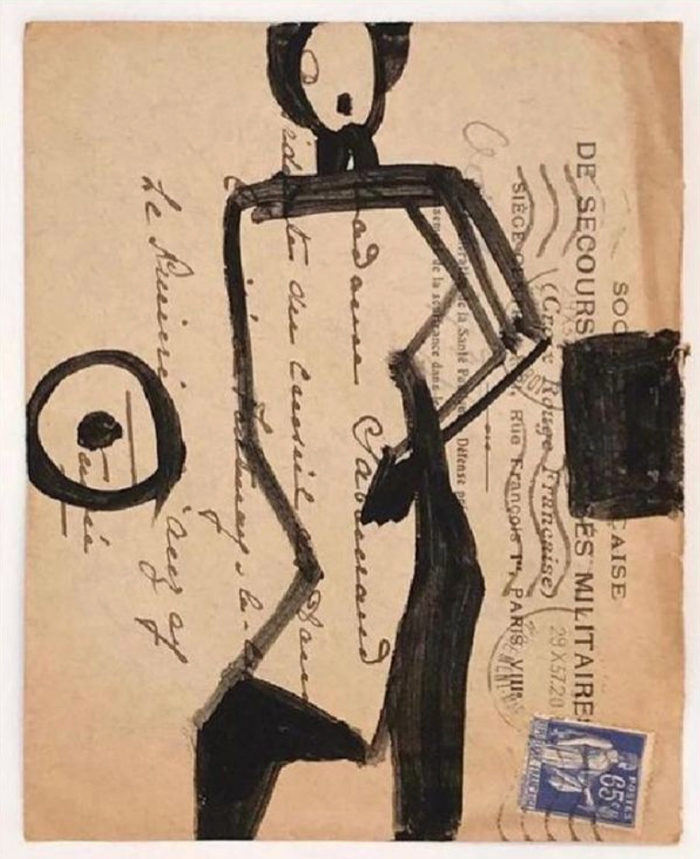 CALL TO ARTISTS
Boris Vian and His Universe (Mail Art Exhibition)
at Prieuré d'Auzay in Auzay, France and on Instagram @leprieuredauzay
23-24 August 2022
Deadline for receipt of work in France: Sunday, 21 August 2022
The second edition of "Lettres d'Auzay" opens at the Prieuré d'Auzay in Vendée, France, 23-24 August 2022. "Lettres d'Auzay", a micro-festival that takes place in the gardens of a family home and which honors the art of correspondence, this year celebrates the French author Boris Vian (1920-1959) and his whimsical universe–literature, surrealism, jazz and pataphysics. Vian was a star in his own sky and a master of the word, poetry, music, the stage as well as an inventor and engineer but mostly remembered for his potent and unconventional novels. The event welcomes artists, their installations and features workshops about the art of of writing letters as well as unique correspondence known as mail art. In the evening, a reading of selected letters from Boris Vian himself, as well as a buffet with music.
As part of this event, the organizers are calling on artists to make Mail Art on the chosen theme: "Boris Vian & His Universe". Take some time to look into Vian's special world and create your reflections on this unique polymath. 
To participate:
Using the postal service, send large format mail art works on A4 (11″x8.5″) postcards and mail them to : 
"Lettres d'Auzay"
Le Prieuré
13 rue de l'Eglise
85200 Auzay
France
All works will be exhibited at Auzay and shown on Instagram @leprieuredauzay.  All mail artists who participate are invited to the in-person event. 
Please follow the Boris Vian Mail Event Instagram @leprieuredauzay for all updates and to see the work as it comes in.
Deadline for receipt of work in France: Sunday, 21 August 2022
(The text of this call to artists was adapted from materials provided by Le Prieuré . All questions should be directed to them via Instagram DM @leprieuredauzay.)