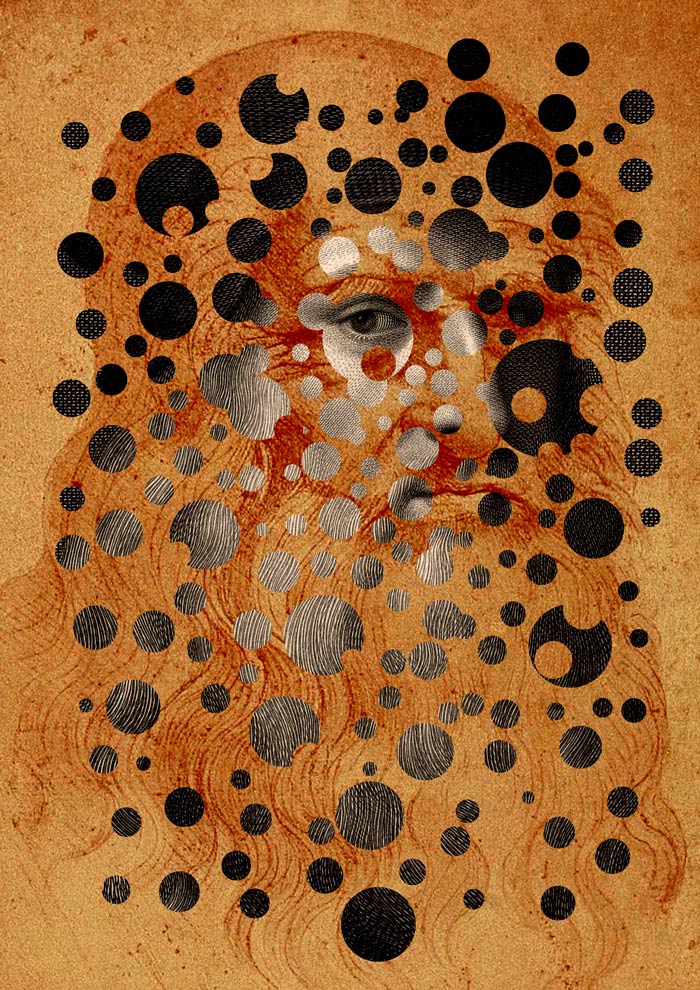 CALL TO ARTISTS
Da Vinci Selection
at Anspach Shopping in Brussels, Belgium
7-20 November 2022
Deadline to apply: Saturday, October 1, 2022 at 11:59PM CEST (5:59PM EDT)
In the Renaissance, transformations were quite evident in culture, society, economy, politics, gastronomy and religion. Our current Renaissance is characterized by the transition to a digital world signifying an evolution in relation to the structures of the contemporary before the influence of the virtual world, the term is more commonly employed to describe its effects in the arts, philosophy and sciences.
Artists using collage or illustration as a medium are invited to apply to exhibit in the "NWFG Calls – Da Vinci Selection", 7-20 November 2022 in the gallery space of Anspach Shopping, Boulevard Anspach 24 in Brussels, Belgium.
Up to 100 artworks will be selected by Art in Places team of curators. A €20 non-refundable fee will be charged once your work has been selected. Selection will happen on a first come, first served basis. As long as the artwork is submitted within the technical guidelines, artists will receive a response within a few weeks of submission according to the Terms of Participation.
To Register go to this link HERE and follow the directions carefully. The artist must correctly fill out the Registration Form with full name, artistic pseudonym (if any), full home or studio address, email, personal phone number for contact. Send images in JPG (profile and artwork) and a short biography of 500 to 1000 characters. Only one work per artist will be selected.
Questions? Send an email to Art in Places HERE.
Deadline to apply: Saturday, October 1, 2022 at 11:59PM CEST (5:59PM EDT)
(The text of this call to artists is the sole responsibility of the submitter. All questions should be directed to Art in Places at artinplaces@gmail.com)