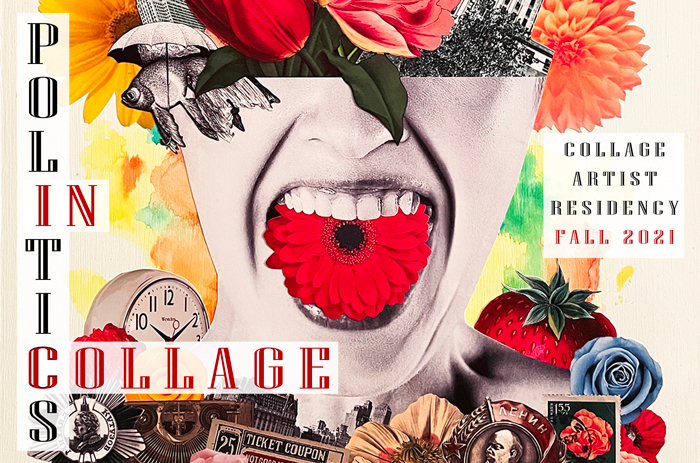 CALL TO ARTISTS
Politics in Collage Residency
A four-week, virtual/online residency with Kolaj Institute in September 2021
Deadline to apply: September 11, 2021
Submit your application HERE.
Collage as a political art form has a particular relevance to today as well as a strong historical context. From its roots in the European anti-facist and Russian revolutionary movements in the early 20th century to its expressions during the U.S. Civil Rights era to its current manifestations in the fight for social justice in South America, collage is used by artists around the world as an impetus for social and political change.
In four virtual meetings on Sundays from 2-5PM EDT over four weeks and through ongoing, online discussion, artists will examine contemporary social and political issues as shown through collage. Artists will hear from a variety of guest speakers about the historical context of this genre; how to articulate complex political subjects both in their work and in promotions of their work; and explore how we can continue to inspire meaningful engagement with difficult topics through collage.

Artists in the residency will conceptualize and begin work on a piece exploring a political or social subject of their choosing. Although the works may not be completed by the end of the residency, they will be regularly critiqued and discussed by the group throughout. Artists will write an artist statement that documents and provides critical context for their work. The completed work and texts from the residency will result in a book published by Kolaj Institute and an exhibition, whether in-person or online, to be determined at a later date.
The first week of the residency will explore how political collage has been used throughout history to inspire change. The second week will have a curatorial focus of how contemporary curators engage with, exhibit, and promote this uncommon art form. The third week will engage working artists specializing in political collage in order to learn from their experiences and process of creation. The fourth week will wrap up the residency as a whole by critiquing and exploring the participants' own political collage works in process.
G.E. Vogt will be leading the residency, shedding light on her own work as a political collage artist, as well as moderating discussions and sharing resources with artists. Ginger Sedlarova will speak about Friedl Dicker-Brandeis, an Austrian-born Jewish artist who successfully worked in a variety of mediums, but may be best known for her agitprop photomontages in response to the rise of the Nazi movement in Austria and Germany. John J Heartfield will discuss the history of his grandfather, John Heartfield, and how his work was not only a crucial part of the resistance to fascism in World War II, but is still impactful in today's world. Wendy Parker will take the artists through a broad history of political collage, how it has engaged with and influenced different socio-political movements. Teri Henderson will speak on curating political collage in the contemporary art world, overcoming the challenges of doing so by creating new spaces for artists to be heard. Liucija Dervinytė will use her experiences as a collage artist, gallery owner, and creative space director to discuss the practical aspects of working as a political collage artist.
The goal of this residency is to help collage artists who are creating social/political work, or interested in doing so, to grow and expand their practice. By the end of the residency, the participants will be able to practically apply to their own work what they have learned from lectures and discussions with historians, curators, and working artists.
WHO IS THIS FOR?
Collage Artist Residencies are intended for self-motivated artists, at any stage in their career, who want to develop their practice by exploring a topic or working method and collaborating with others to produce a final product. This particular residency will be of interest to those artists working in social and political collage, or those who are interested in doing so. Residencies are open to any artist over the age of 21 from anywhere in the world.
COST
The cost of the residency is $500 per artist; however, no artist will be turned away for lack of funds and the organizers will work with artists to build a financial aid package.
HOW TO APPLY
Submit your application HERE.
RESIDENCY LOGISTICS
Dates: September 16 to October 16, 2021
The residency will take place over four weeks in September and October with virtual sessions on each Sunday (September 19, September 26, October 3, October 10). Sessions will take place between 2PM and 5PM EDT. Artists are expected to attend all scheduled sessions and complete assignments. By participation in the residency, artists grant Kolaj Institute, Kolaj Magazine, and Maison Kasini permission to publish the images in book form and in the promotion of the project and book. Any original collages made during the residency remain the property of the individual artists with all rights retained.
APPLICATION PROCESS
The submission process asks applicants for:
• Contact information
• Artist Bio (50-250 words)
• Statement of Artist Practice (50-300 words)
• 5-7 images of artwork
• Statement of expectations
• Asks questions about your work and needs
QUESTIONS
If you have questions, send an email.
---
FACULTY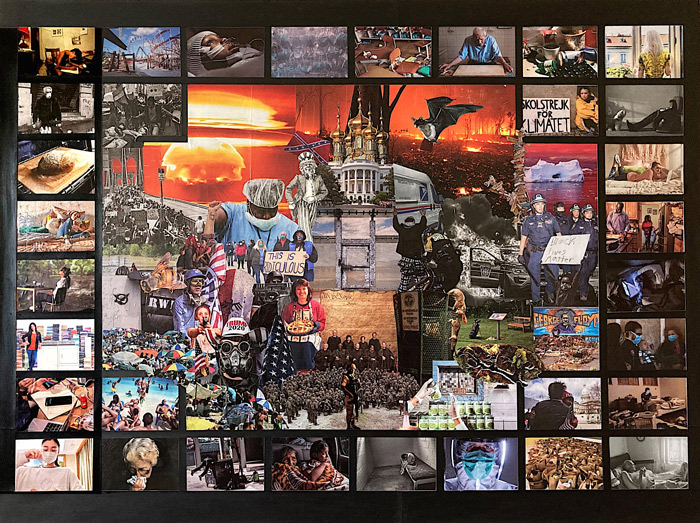 G.E. Vogt
G.E. Vogt's entry into the visual arts stemmed out of her original training as a performance artist and director, highly focused on social and political themes. In order to create the physical performance art she was interested in, she would gather "found" materials from as many arts as possible until the performance pieces became living collages, each telling a visceral story to their audiences. The unique ability of collage to use the juxtaposition of complementary and contradictory elements in order to explore a multi-faceted theme is what drew Vogt to working in collage exclusively. This characteristic of incorporating any medium, material, or found object into telling a complex narrative is what makes it one of the ideal art forms in which to create work about complicated social and political issues. Since 2017, she has exhibited in various group shows across the U.S. In 2019, Fresh Paint Gallery held a major exhibition of Vogt's work and she spoke on the "Women In Collage" panel at the annual Kolaj Fest New Orleans. Most recently, she has begun curating the SoPoCollage page to showcase other artists who specialize in social & political collage, and participated in Kolaj Institute's Money Money Collage Residency. Her works have continued to explore many of the themes she has been interested in since her performance work and which have become increasingly relevant – the unmanageable socioeconomic gap, the various forms of inequality prevalent in the U.S, and the toxicity of our political climate.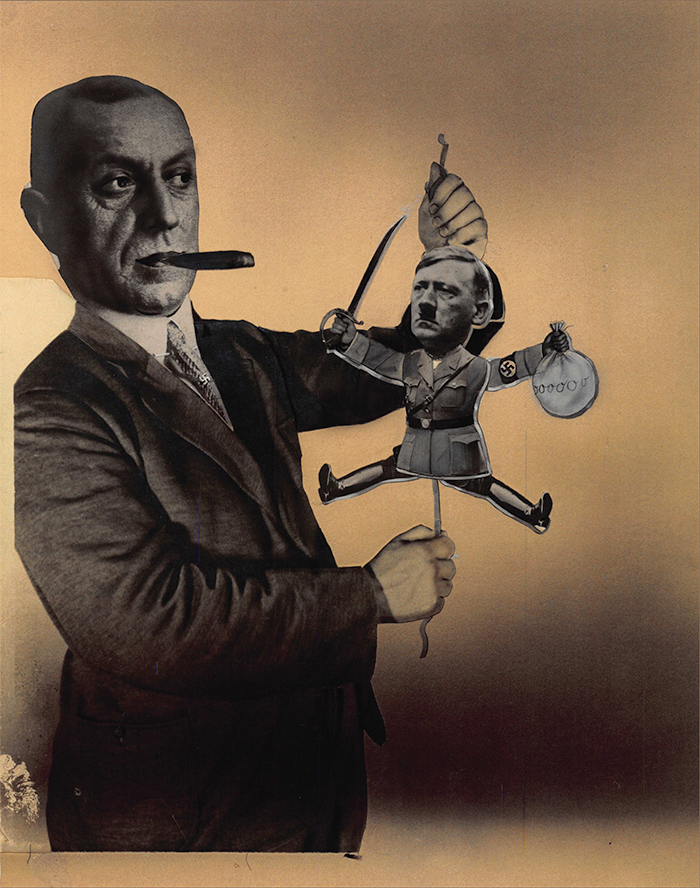 John J Heartfield
Red Burns, the founder of NYU's multimedia program, described John J Heartfield as "a wonderful blend of the technical and the artistic, a musician with a keen appreciation for the visual arts." John received a Tisch School of the Arts award "for pioneering work in interactive media." John is the paternal grandson of the groundbreaking Dada artist and graphic design genius, John Heartfield. With the artist Lance Hansen, John is writing a graphic novel focusing on his grandfather's cinematic life. The first chapter, The Night the Nazis Came to Murder My Grandfather, appears online and in print in The Nation Magazine (April 12, 2021). A chapter regarding German Dada's turbulent years will be available soon. An accomplished musician and songwriter, John has brought together a group of brilliant musicians for One Hand!, an upcoming international multimedia event to encourage voter participation. You can find out more about John's words and music at JohnHeartfield.com. John curates The John Heartfield Exhibition (JohnHeartfieldExhibition.com). In 2009, he built the exhibition to increase his grandfather's recognition and renown. The Heartfield Exhibition continues to grow beyond the most optimistic expectations. Today, it features world-class contemporary collage artists. Events worldwide ask Professor Heartfield to give his interactive presentation, Art As A Weapon. Audiences are particularly delighted to hear stories about his grandfather's fascinating personality and anecdotes from when John enjoyed vacations with his grandfather in Europe.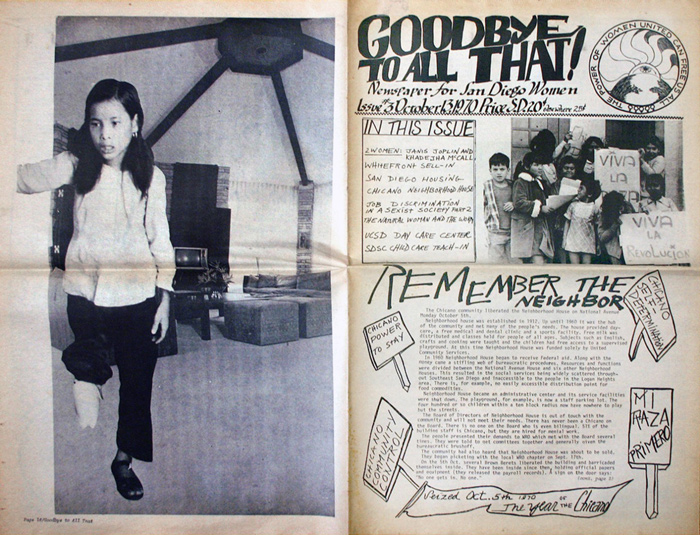 Wendy Ann Parker
Wendy Ann Parker is an art historian currently teaching at Iowa State University. A Vermont native, she moved to the Midwest to do her graduate work at the University of Iowa, home of the International Dada Archives. Wendy's research is centered on activist art, and her MA Thesis examined the political collage/photomontage work of Dada artists including John Heartfield, Hannah Höch, Raoul Hausmann, and Kurt Schwitters. She is currently finishing a doctoral dissertation focusing on more contemporary artists, particularly Martha Rosler. Wendy is especially interested in how activist artists reach their intended audiences and feels that in today's culture of visual sophistication, collage is arguably the most potent medium for communicating those messages.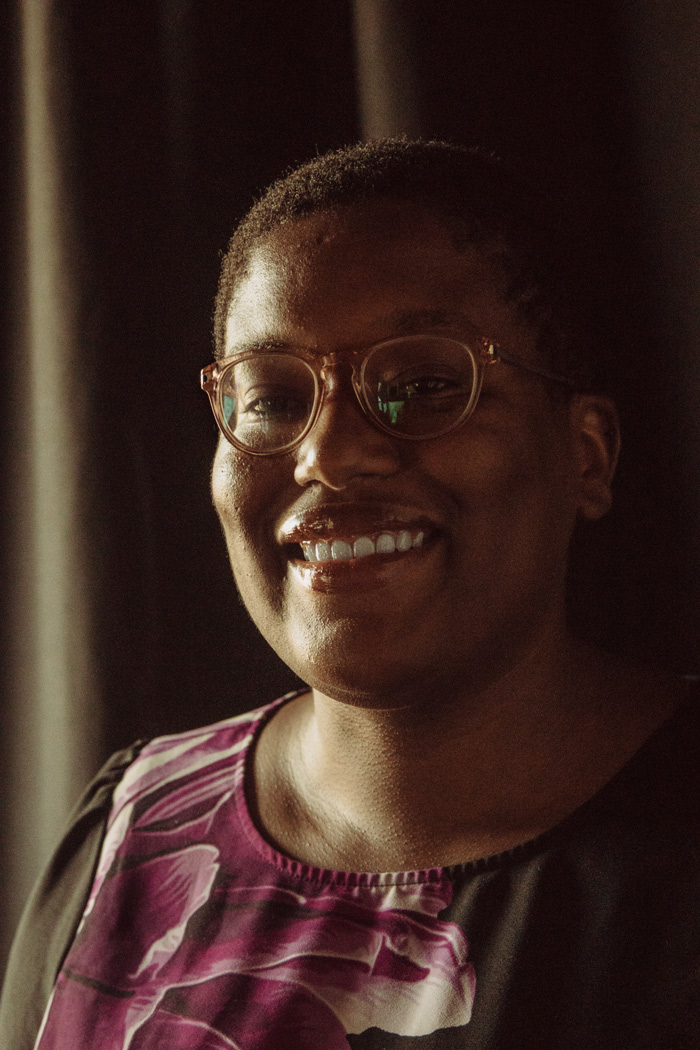 Teri Henderson
Teri Henderson is a Baltimore based independent curator, staff writer, and the founding director of the Black Collagists Arts Incubator. Henderson holds a Bachelor of Science in Psychology from Texas Christian University. She formerly held a curatorial internship at Ghost Gallery in Seattle, Washington. Henderson previously served as the Art Law Clinic Director for Maryland Volunteer Lawyers For The Art and is currently on their board of directors. Her written work has been seen in: All SHE Makes, Justsmile Magazine, Kinfolk Travel, and the St. James Encyclopedia of Hip Hop Culture. Her work as co-director of WDLY addresses shrinking the gap between the spaces that contemporary artists of color inhabit and the resources of the power structures of the art world through the curation and artistic production of events. She is also the Gallery Coordinator for Connect + Collect Gallery. In her work as a staff writer for BmoreArt she highlights the voices of Black, brown, queer and non-traditional artists and creatives. In the Fall of 2020 Henderson started Black Collagists, an arts incubator designed to research and collect the work of Black collage artists internationally.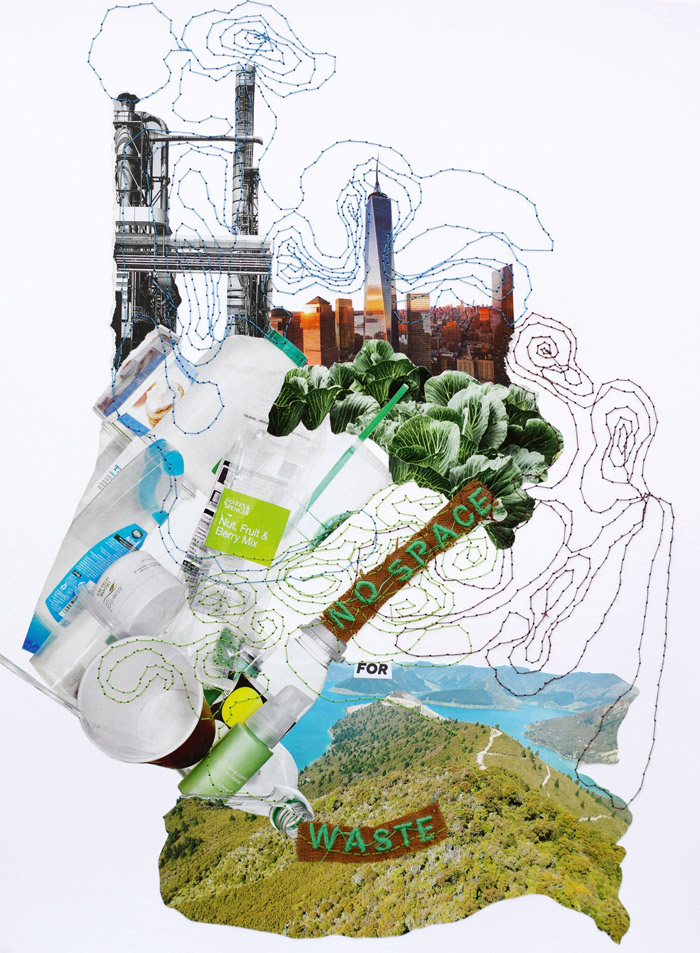 Liucija Dervinytė
Liucija Dervinytė, currently living in Vilnius, Lithuania, is a visual artist and culture manager, a co-founder of Ideas Block cultural organisation and Arttice digital cultural networking platform. She studied visual arts and painting in M.K.Čiurlionis Art School in Vilnius, and received her BA in Textiles from The University of Edinburgh. Through her creative practices Liucija explores the field of sustainability and the role of arts, culture and community in supporting the exchange of ideas and knowledge, raising awareness of human impact on the ecosystems, current environmental, social and political issues. Liucija's artworks are inspired by natural structures and the ideas of interconnectedness. She works with collage, watercolor and embroidery. Sometimes these techniques intertwine or are used separately, informing one another and expanding on the similar ideas or visions. In addition, her collages become covers for her handmade notebooks and embroidery is used in refashioning second-hand clothing.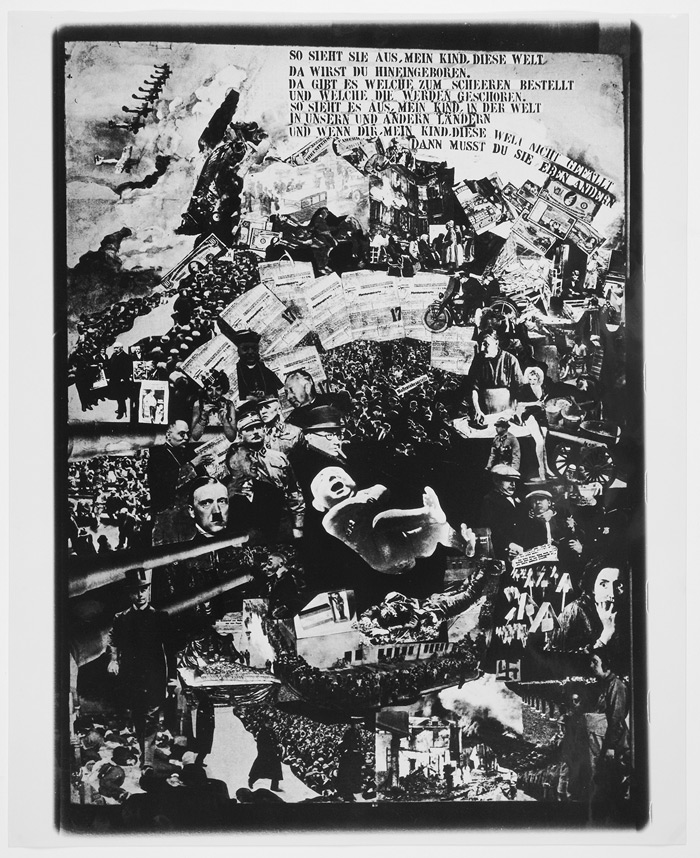 Ginger Sedlarova
Ginger Sedlarova considers herself both a collage artist and a storyteller. Sometimes her work is a short story, sometimes it's a novel. But it's always surreal, full of observations about the absurdity of daily life or conversations with the cities she's lived in, visited and loved. Her practice grew from her love of making photo collages in her former career as a graphic artist on daily newspapers in Canada and on magazines in Central Europe. She first discovered Friedl Dicker-Brandeis' collages at a show of German and Austrian art of the 1930s at the Neue Gallery in New York and was in awe of Dicker-Brandeis' use of composition and imagery and her bravery. A Beatlemaniac, Sedlarova lives in Burnaby, British Columbia with her husband and two rescue cats. Her work has appeared in galleries and online shows in Canada, the U.S. and Europe.
---
ORGANIZERS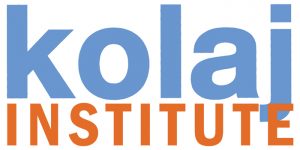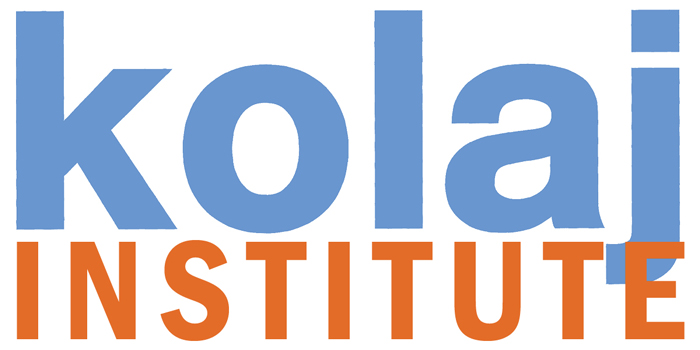 ABOUT KOLAJ INSTITUTE
The mission of Kolaj Institute is to support artists, curators, and writers who seek to study, document, & disseminate ideas that deepen our understanding of collage as a medium, a genre, a community, and a 21st century movement. We operate a number of initiatives meant to bring together community, investigate critical issues, and raise collage's standing in the art world. WEBSITE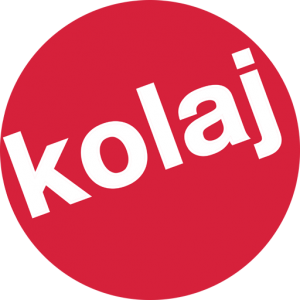 ABOUT KOLAJ MAGAZINE
Kolaj Magazine is a quarterly, printed, art magazine reviewing and surveying contemporary collage with an international perspective. We are interested in collage as a medium, a genre, a community, and a 21st century art movement. WEBSITE