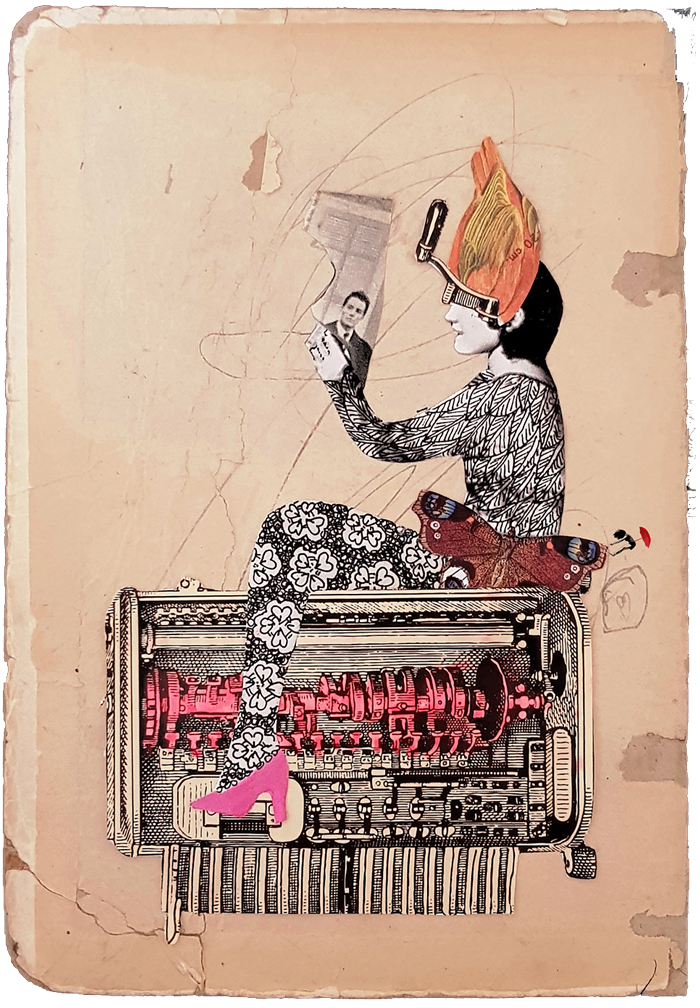 Spotlight on Collage Artist Trading Card Artist Adriana Bermúdez
Originally from Bogotá, Colombia, Adriana Bermúdez is a graphic designer and illustrator in Madrid, Spain. "Whenever something happens in my life, whether good or bad I have the need to express it reflected in an illustration. It is like making a trip log, in the end everything is organized by dates and places. An illustration can be born of a person's son, a job, a trip, always depending on my inspiration."
Bermúdez is featured in Collage Artist Trading Cards Pack 7.
Packs of Collage Artist Trading Cards are a tool for discovering contemporary, fine art collage. Each card is a full colour, 5.5" x 3.5" postcard with rounded corners. An example of an artist's work is on the front of the card and the artist's public contact information is on the back.
We asked Bermúdez some questions about her work.
Who are you? How do you describe yourself?
I am a communicator of ideas, which is how I define what I do, I have a constant need to express what I experience or feel through collages.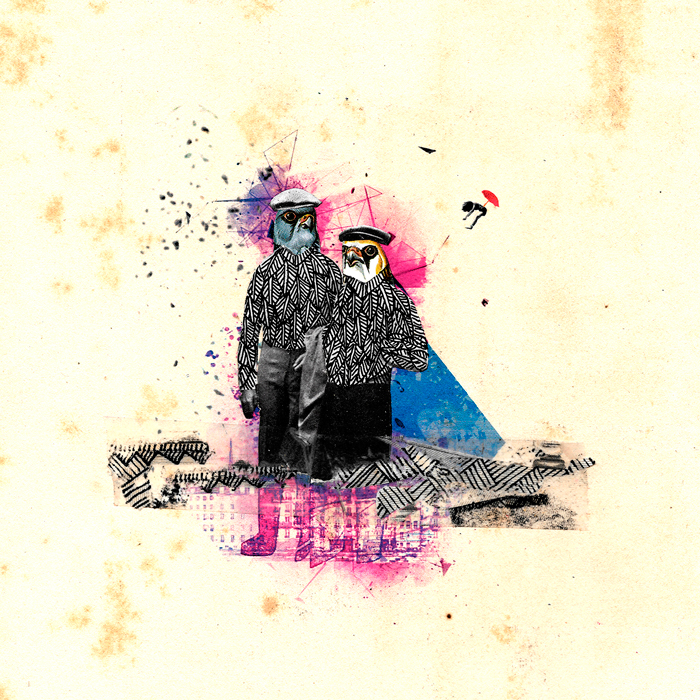 How did you become an artist?
The story of why I became an artist begins in Paris. In 2006, I lived and worked at a graphic design agency near the Gare du Nord. During my second Parisian summer, I noticed how everyone complained about the absence of the sun, heat, and the good times in June. This is why I started to think that it was all a conspiracy, and that someone had kidnapped the sun. Who could have done this? "Who were the beneficiaries of all these waves of rain?" I asked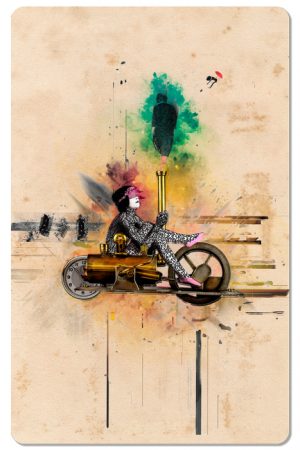 myself. The answer appeared to me: "Umbrella manufacturers had kidnapped the sun." That is why I decided to look for the sun. I called myself the Daughter of the Sun and started to look for the culprits. Since that moment, every person, country, city, music, phrase that touched my soul or gave me a clue, they became an illustration of the project.
Your collage The Soul of Time is included in Collage Artist Trading Cards Pack 7. What was the idea behind it?
The Soul of Time belongs to a collection called "The Winged Beings". This composition revolves around the representation of femininity. To me, time has a woman's soul. My characters are made using the analogue collage technique, in which I interpose the figures with some drawings to create a graphic line for all the Winged Beings (wings and tattoo drawings on the legs) afterwards, I study the background and texture that I want to add to the character in Photoshop, I print it on old paper to give it even more texture and in the end I combine all the pieces to obtain an unique collage.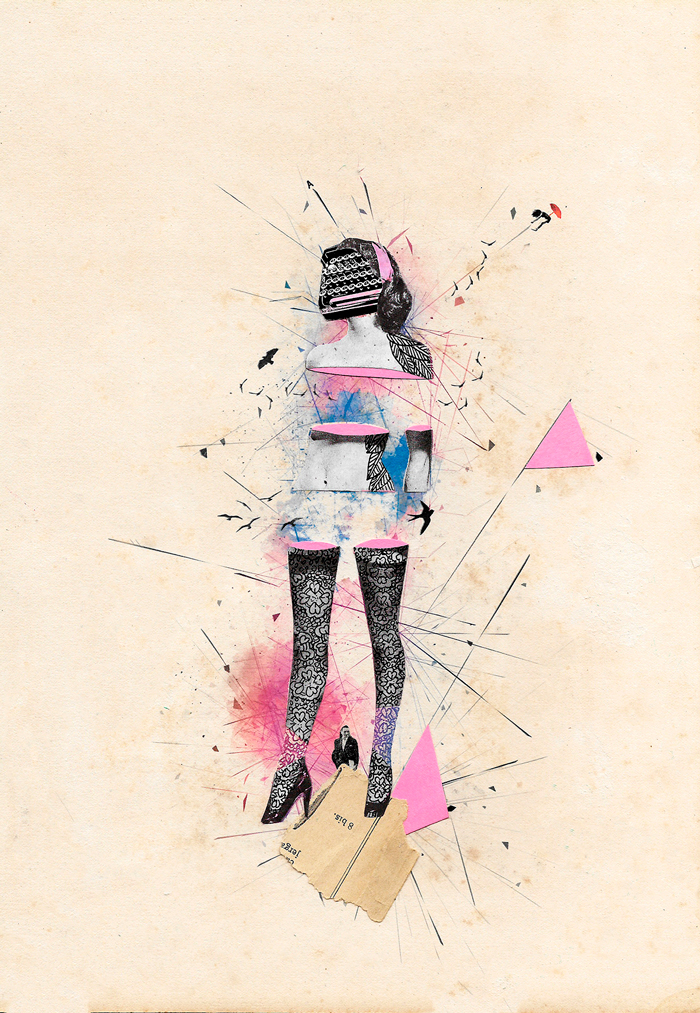 What are you working on these days?
I'm constantly working on finding my own identity and my personal collage style. I continue working on the Winged Beings series, I'm also experimenting with movement and painting.
One of my dreams is to have an exhibition to show my work. I hope to carry on traveling to have more experiences to illustrate. My dream is to produce a book that summarizes all the projects based on the conspiracy theory, find the culprits, and release the sun.
SEE COLLAGE ARTIST TRADING CARDS AT ARTSHOP
See more of Bermúdez' collages on her website, www.adricollage.com, where you may also purchase her original collages. She is also active on social media, including Facebook and Instagram.
Images by Adriana Bermúdez (top to bottom):
Like Someone in Love
Leo and Pippo
6.3″x6.3″; character on paper and drawing with ink, digital background; 2016
The Soul of Time
11.69″x8.27″; character on paper and drawing with ink, digital background; 2016
In Three Parts
2017