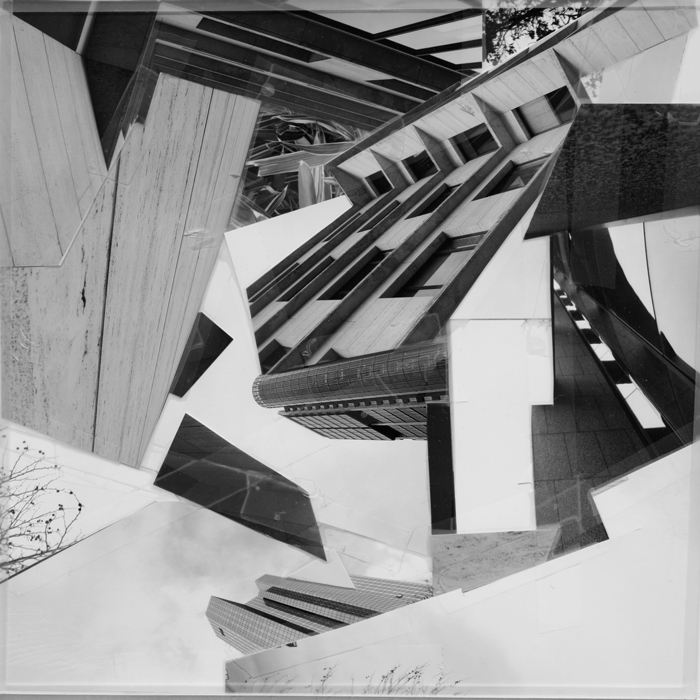 COLLAGE ARTIST TRADING CARD SPOTLIGHT
Spotlight on Collage Trading Card Artist Kornelia Hoffmann
Kornelia Hoffmann exhibits internationally. She comes to visual art from a career in fashion and design. She writes, "My works deal with spaces, room conditions, their emotional meanings and their impressions on the body. Architecture and habitats as body sensations and their effect on the organism, such as dizziness, gravity deprivation, well-being, feeling 'at home'–memories, experiences and visions. With the help of the collage/montage as an artistic strategy, I arrange found material and my own photographs of houses, residential spaces and urban structures into new compositions and connections."
Hoffmann's collage Schwindel der Freiheit (Dizziness of Freedom) #3 is featured in Collage Artist Trading Cards Pack 8.
Packs of Collage Artist Trading Cards are a tool for discovering contemporary, fine art collage. Each card is a full colour, 5.5" x 3.5" postcard with rounded corners. An example of an artist's work is on the front of the card and the artist's public contact information is on the back.
We asked Hoffmann some questions about her work.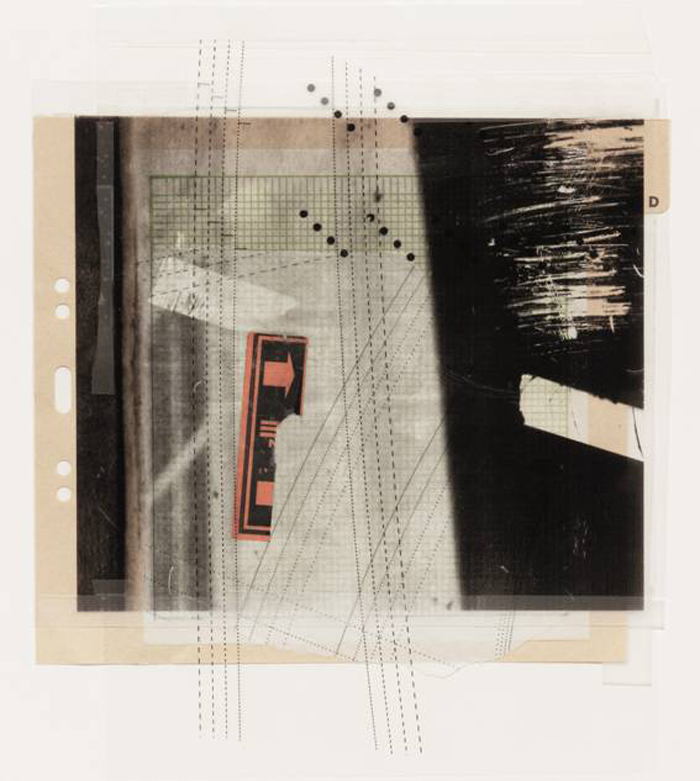 How do you describe yourself?
Artist, observer, explorer, searcher, gardener…I do lots of things, mostly revolving around art, research, collage and travel.
How do you describe your art practice?
My works deal with spaces, room conditions, their emotional meanings and their impressions on the body. Architecture and habitats as body sensations and their effect on the organism, such as dizziness, gravity deprivation, well-being, feeling "at home"–memories, experiences and visions. With the help of the collage/montage as an artistic strategy, I arrange found material and my own photographs of houses, residential spaces and urban structures into new compositions and connections. This arrangement system follows both a pure desire and an epistemological interest based on collecting and research. It allows me to restructure found situations without breaking their own systems and rules. Sampling and remixing allow me to work freely with the material and to dissolve and rearrange given configurations so that the seemingly "real" is deconstructed and may be regarded from a different angle. This playful approach enables an ease in the recognition of reality. This unlimited and unpredictable method, which is based on countless possibilities in the play with material and single elements, makes it a perfect metaphor for our everyday reality: Different, diverging and contradictory elements and forces as indicators of our time become apparent in the collage/montage.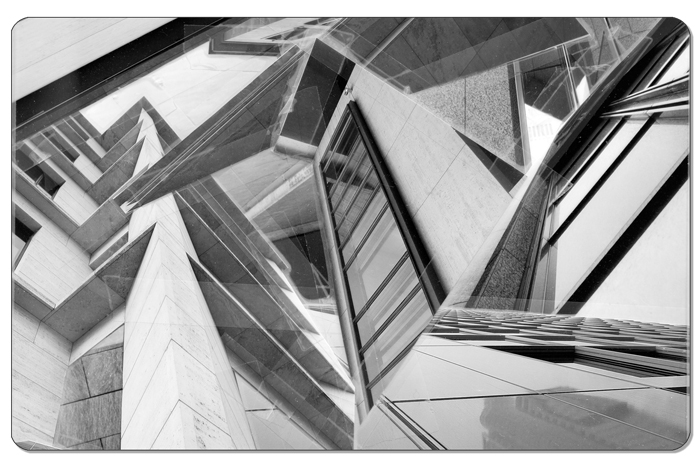 How do you come to make Schwindel der Freiheit #3?
During my residency in Frankfurt am Main, Germany, I created this collage series. The city and high rises in Frankfurt influenced my work and I climbed up the Main Tower. On top, with the overview of the city, it feels borderline. On the one hand, it feels sublime and free and, on the other hand, it feels like dizziness. I went home and created this series of work, called "Schwindel der Freiheit".
Around the area of the high rises, I took pictures. The pictures were developed as black-and-white photos. Then I cut them into different pieces.
Piece by piece, they found their way and place in the whole. The result is a series of seven collages that describe the dizziness of freedom.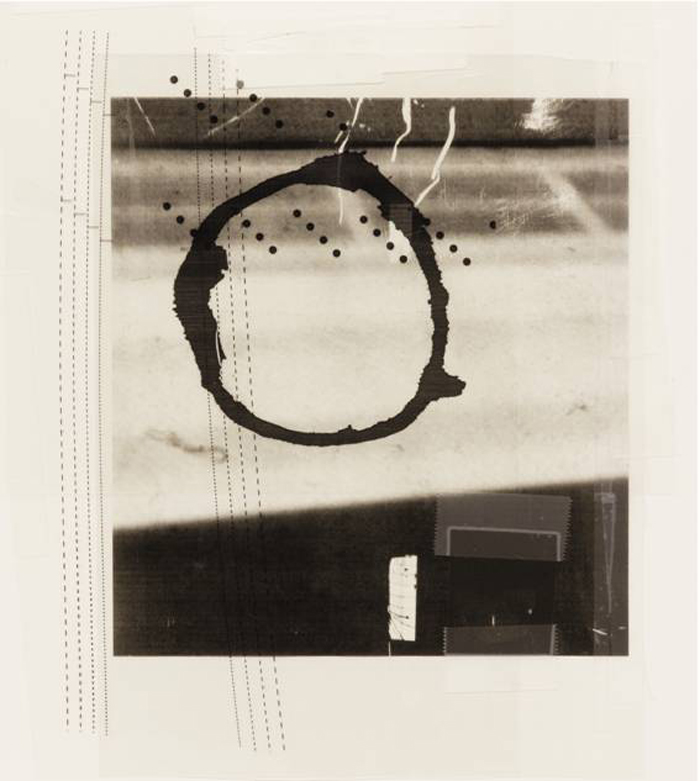 What is next for you?
I am working on a series of black-and-white collages, called "nowhere". I have taken the astronomischen Nachrichten from 1827 and 1828 and combined it with film stills. The film stills are from a one-hour, black-and-white movie I made for a band for a set based on Schubert's "Die Winterreise".
SEE COLLAGE ARTIST TRADING CARDS AT ARTSHOP
One can see more of Hoffmann's work in the Kolaj Magazine Artist Directory or on her website: www.korneliahoffmann.com
Images: (top to bottom)
Schwindel der Freiheit (Dizziness of Freedom) #2
2 of a series of 7: 11.8″x11.8″; photograph and tape; 2011
Grid-Rule-Rows-Rhythm #2
16.5″x11.8″; laser print, tape, transparency; 2014
Schwindel der Freiheit (Dizziness of Freedom) #3
3 of a series of 7: 11.8″x11.8″; photograph and tape; 2011
Grid-Rule-Rows-Rhythm #3
16.5″x11.8″; laser print, tape, transparency; 2014