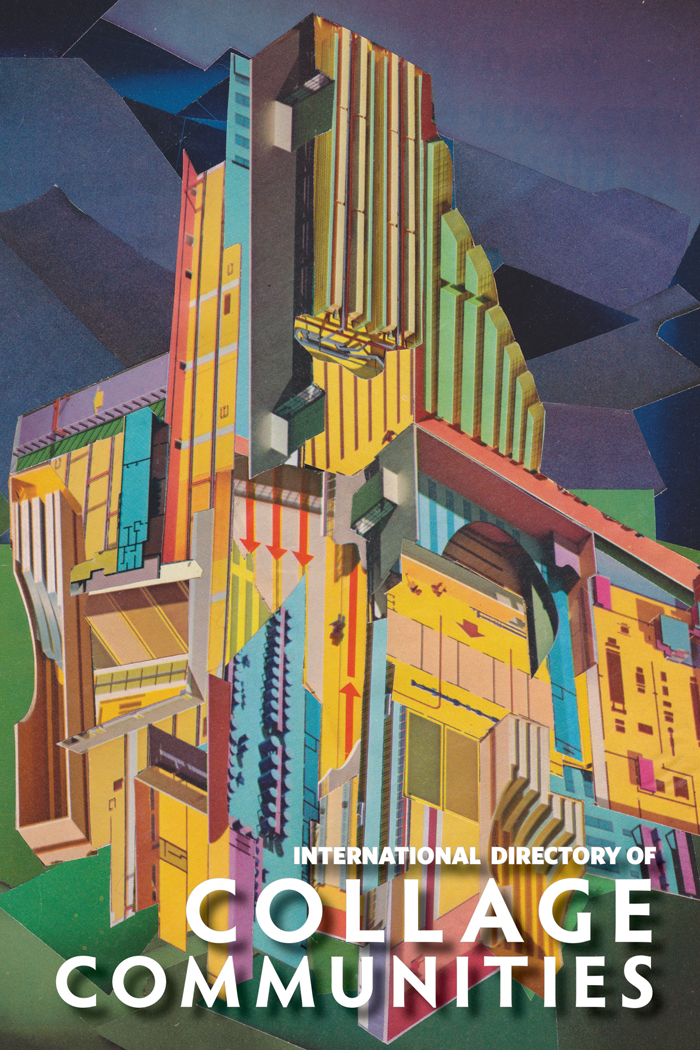 PUBLICATION ANNOUNCEMENT
The International Directory of Collage Communities
by Kolaj Institute, 2020
Collage is unique in the larger art world in that communities and collectives play an important role in the production and promotion of the art form. Collage groups organize exhibitions, run online calls to artists, facilitate exchange across borders. While the presence of these groups is felt, who they are, how they function, and how they are evolving over time is poorly understood. That is starting to change.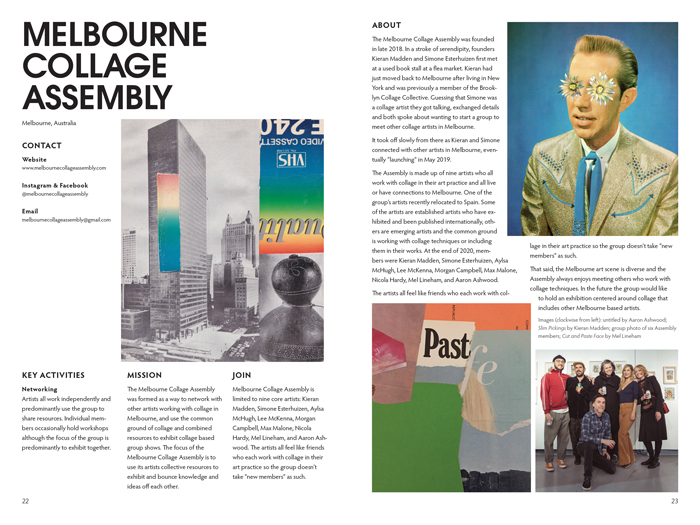 Kolaj Institute is pleased to announce the publication of The International Directory of Collage Communities. The 104-page book is a survey of collage networks, guilds, communities, and projects as well as online efforts and groups focused on collage research. For each community, the directory presents their key activities, mission, how to join, and a bit of their history. Copious images illustrate the book.
The International Directory of Collage Communities represents the culmination of a year of work investigating and exploring groups of artists who come together around the idea of collage. It is the result of Kolaj Institute's effort to survey and document collage collectives, meet-ups, ongoing collaborative projects, and groups whose focus and mission involves collage as a medium or genre in some way.
The Directory is both a historical document and a useful tool for those wanting to connect with collage communities around the world.
In making the Directory, Kolaj Institute relied solely on those groups who responded to requests for information. Because this is a new effort and because the COVID-19 pandemic has diminished the activity of previously active groups, authors are aware of many more groups active, on temporary pause, or defunct, that are not included in this first edition of the Directory. "While the Directory is extensive, it is not comprehensive. The Directory is a first step to document how collage artists are organizing," said Kolaj Magazine Editor Ric Kasini Kadour. "This International Directory of Collage Communities represents an early effort to document, understand, and support this movement. In 2022, we will produce a second directory which we expect will demonstrate the progress collage communities are making."
The front and back covers feature collage from Ben DiNino's series, "The Finite Art of Manufacturing Expansion". Made between September and December 2018, DeNino's collages "were created using only vintage 1960s and 70s advertisements for The Austin Company, a group focusing on warehouse and manufacturing design and construction." DiNino is one of the founders of the Twin City Collage Collective in Minneapolis-St. Paul, Minnesota, USA.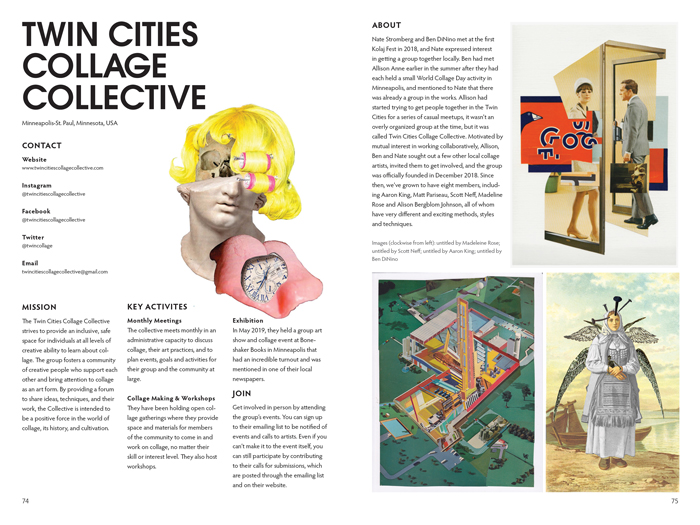 Details: 104 pages | 9″x6″ | perfect bound | 2020 | ISBN 978-1-927587-49-2