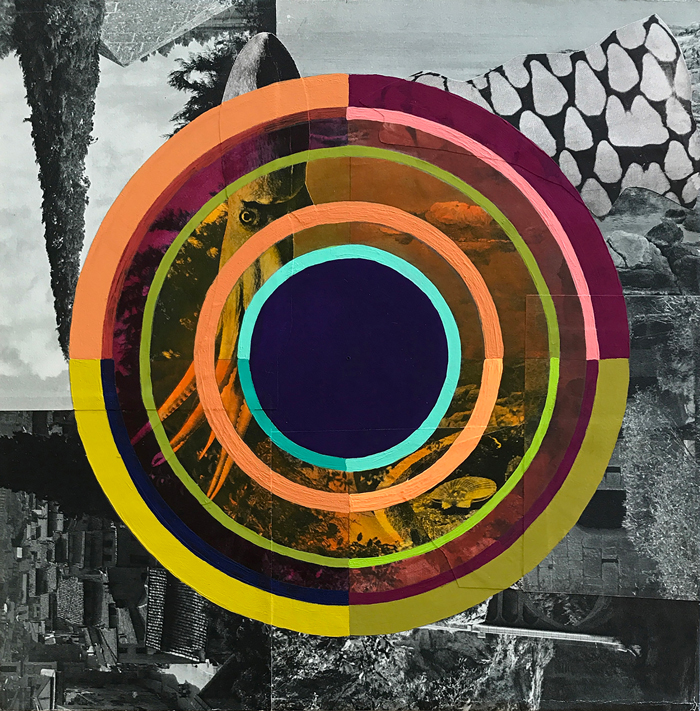 COLLAGE ON VIEW
Radical Reimaginings
Virtual exhibition at 516 ARTS in Albuquerque, New Mexico, USA
22 August-31 December 2020
View Exhibition
Virtual Opening & Book Launch
Saturday, 22 August 2020 at 6PM MDT (8PM EDT, 0000 UTC)
part of Kolaj LIVE Online
Learn More and Register
"Radical Reimaginings" is co-curated by Suzanne Sbarge of 516 ARTS and Ric Kasini Kadour of Kolaj Institute and presented as part of 516 ARTS Museum from Home initiative during the pandemic and as a featured exhibition of Kolaj LIVE Online, a series of virtual programs in the form of forums, panels, workshops, artist talks, studio visits, and other activities that allow people to come together, learn and talk about collage, and connect in real time to the collage community.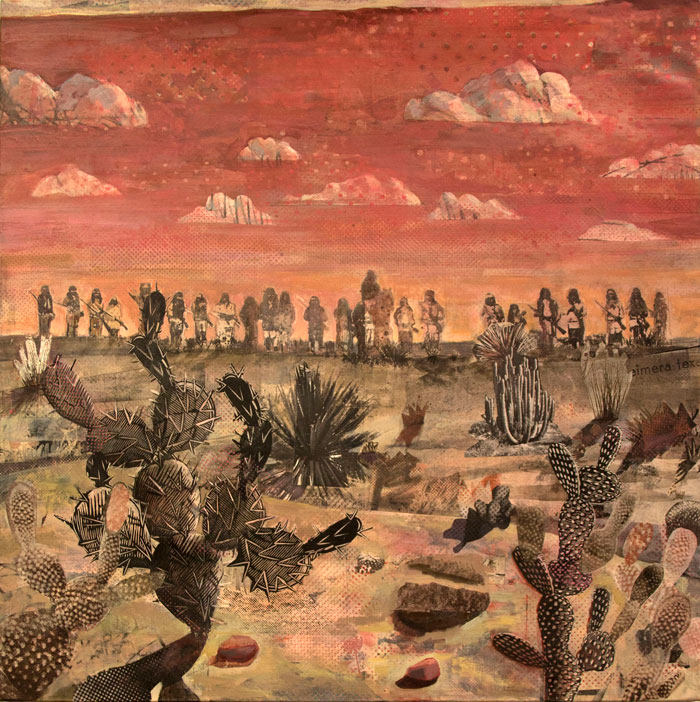 To build "Radical Reimaginings", the curators invited artists who use collage in their practice to put forward a work of art that offers a visual narrative that speaks to our time. "We asked artists to reflect upon the unprecedented change unfolding in 2020 as we adapt to life during a global pandemic and as we wrestle with long ignored racial and social inequities, the murder of Black people in the United States by law enforcement in particular. In addition to an artwork, we asked them to provide a statement of what they wanted to reimagine," wrote Kadour in the publication's introductory essay. Forty artists from nine countries and multiple Indigenous peoples—Salish-Kootenai/Métis-Cree/Sho-Ban, Tlingit/Nisga'a, Oglala/Lakota, and Seneca Nation—offer a variety of perspectives. The voices of Black, Latinx, Native, and white Americans mingle with those from Chile, Colombia, Mexico, Peru, Argentina, Canada, France, and Germany.
Publication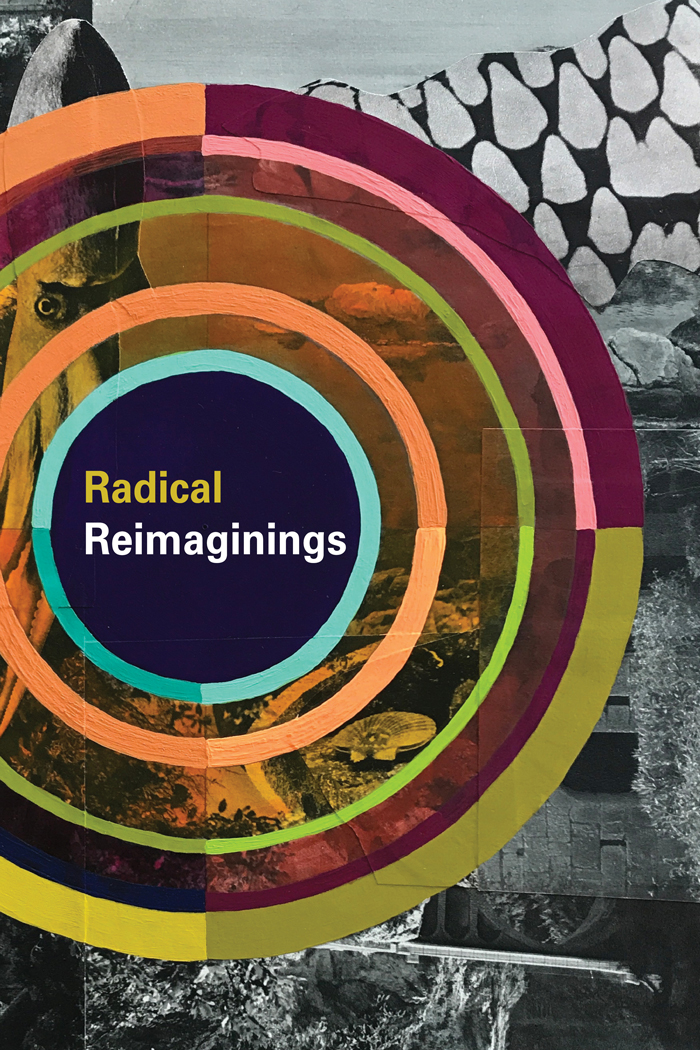 The exhibition is accompanied by the book Radical Reimagingings, featuring the work of each artist in the exhibition and accompanied by a statement in which the artists describe how they want to reimagine the world. "The work of destruction, inherent to reimagination, is already taking place in social relationships, economic structures, political alliances, and communal life," writes Kadour. "To not seize this moment and begin the work of reimagination is to give into ruination, to cede hope."
Radical Reimaginings is the August item being sent to members of the Golden Glue and Silver Scissors Societies.
---
INFORMATION
516 ARTS
516 Central Avenue SW
Albuquerque, New Mexico 87102 USA
(505) 241-1445
Hours:
Temporarily closed due to COVID-19