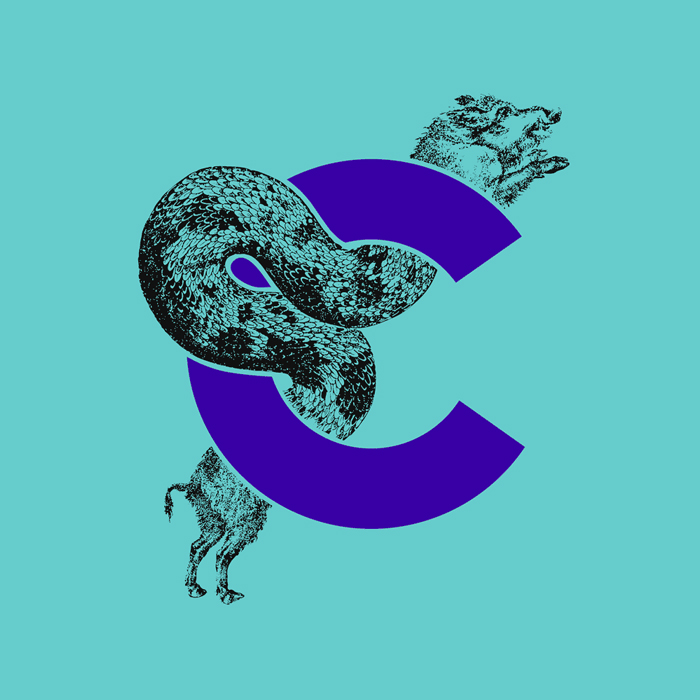 COLLAGE ON VIEW
Collagistas Festival No. 4: "Beautiful Monsters"
at Stecca 3.0 in Milan, Italy
22-29 September 2017
The biggest international festival of collage art is taking place this year in Milan at Stecca 3.0 with the theme of "Beautiful Monsters". Fifty-one collage artists from all over the world are travelling to Italy for the annual meeting of Collagistas. In particular, this year we have participants from Greece, Germany, Brazil, The Netherlands, Israel, United Kingdom, Canada, Australia, Argentina, Slovenia, Spain, USA, Finland, Poland, France, Chile, Belgium, Ireland, South Korea and Italy. Each of them participates with one new artwork never shown before on the Internet or in any gallery. Workshops, book presentations, installations and many more art activities are taking place during the Festival.
The Collagistas Festival is a celebration of collage art in all its glory. It's an event organized by artists for artists from different countries, different cultures with different collage techniques. The event started in 2014 in Berlin; travelled in 2015 to Thessaloniki, Greece with more participants, one music concert, and one workshop; and, in 2016, Collagistas traveled to Eindhoven, The Netherlands bigger, with more activities, installations, and workshops. This year, in Milan, once again artists from all over the world gather for an even bigger event. Collagistas is about the work. Collage work that is! Vibrant, thrilling, exciting, fresh, and sometimes disturbing pieces of art. Remixed and shuffled to sub-reality. One important criterion in choosing the participants is always their presence during the Festival. That's the message for the people. Get out of your house and come to meet each other!
(adapted from the organizers' press materials)
---
INFORMATION
Stecca 3.0
Via G. De Castillia 26
20124 Milan, Italy
+39 97461750156
Hours:
Check the Festival's Facebook page (link below) for hours.