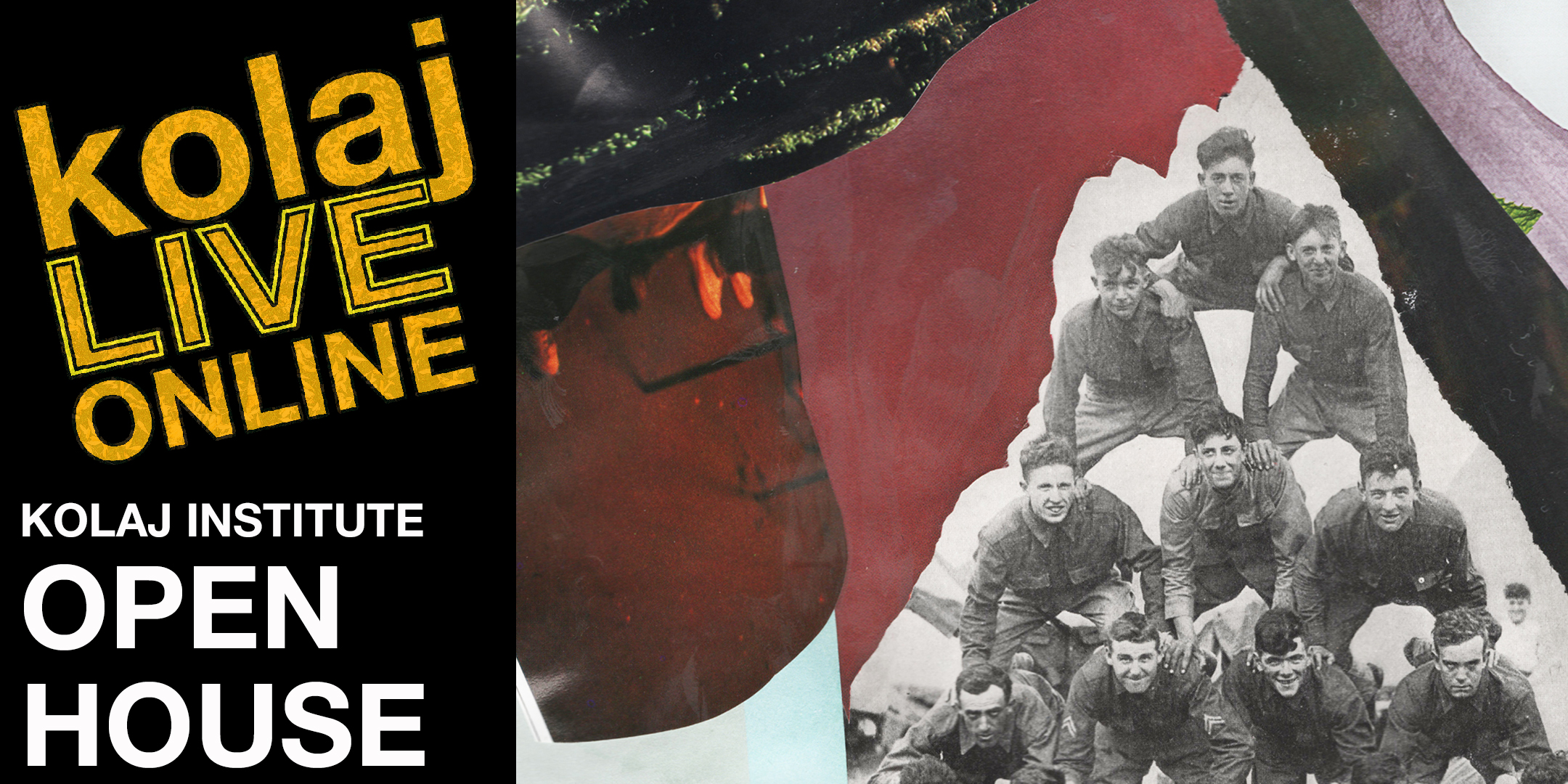 KOLAJ LIVE ONLINE
Kolaj Institute Open House
Saturday, 17 December 2022 at 2PM EST (1900 UTC)
Good things are happening! In 2019, We created Kolaj Institute to support artists, curators, and writers who seek to study, document, and disseminate ideas that deepen our understanding of collage as a medium, a genre, a community, and a 21st century movement. We are bringing together community through residencies where artists explore the relationship between collage and other mediums such as street art, poetry, illustration, and more. We are investigating critical issues like political collage and how artists can activate archives and contribute to the civic discourse. We are working with artists to develop a lens that explores a sense of place through history and folklore. We are raising collage's standing in the art world by publishing books and creating museum exhibitions that show collage's power to speak to contemporary issues. 
We are just getting started. In 2022, we graduated from being a fiscally sponsored project to a stand alone, IRS recognized 501c3 Non-profit organization registered in the State of Louisiana, USA. This coming year we are presenting exhibitions at the Knoxville Museum of Art, hosting residencies at MERZ in Scotland, celebrating World Collage Day, bringing the community to New Orleans for Kolaj Fest, and a host of other activities. We are actively cultivating partnerships with organizations with whom we can raise the profile of collage in the art world and share a deeper understanding and appreciation of the medium. If you'd like to learn more, this event is for you.
At this Kolaj Institute Open House, we will hear from artists engaged with past and upcoming projects. We will preview exhibitions, forthcoming books, and speak about how you can get involved.