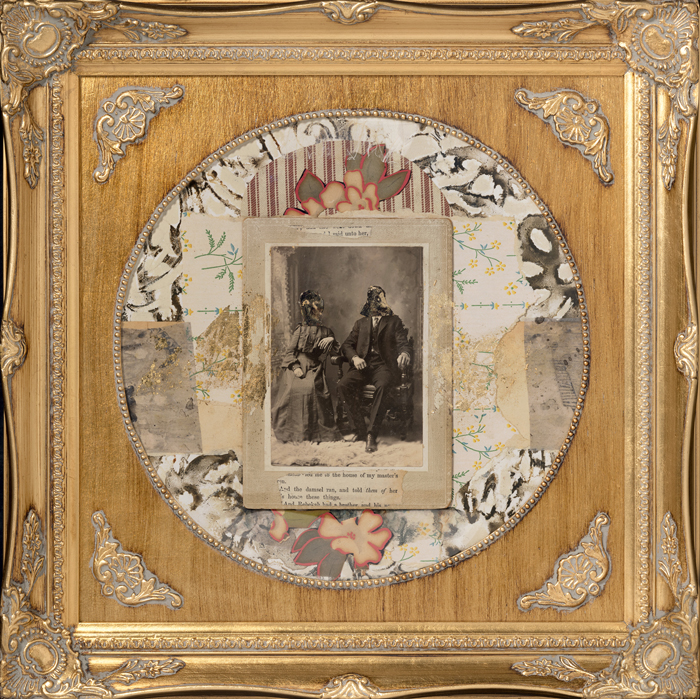 COLLAGE ON VIEW
Contemplating Boundaries
at the Korean Cultural Center in Los Angeles, California, USA
27 July-18 August 2023
Boundaries exist in all cultures: often as social constructs serving to regulate our actions, norms, taboos, and space. They may be codified laws, common societal traditions, or even self-imposed rules. "Contemplating Boundaries" brings together artists from across Southern California whose practices contemplate and reflect barriers, labels and limits, whatever their origin or purpose. These artists and their works define our times, providing an authentic lens to view contemporary culture.
Jurors TeaYoun Kim-Kassor and Mika Cho reviewed over 400 images from over 100 artists in a blind jurying process. Their careful selection resulted in forty art pieces created by twenty-eight artists that authentically and compellingly echo contemporary life while interconnected.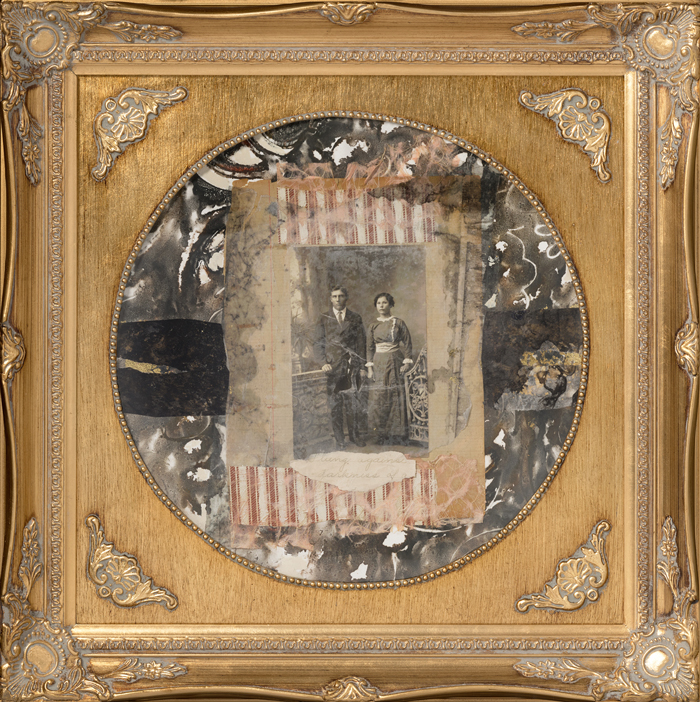 Collage artist Nancy Kay Turner was one of the artists selected. She writes, "I am an accidental archivist and alchemist using humble and abandoned materials to tell stories about desire, identity, secrets, unrequited love, and the complicated and poetic llived human experience." The other artists in the show are: Eric Almanza, Nurit Avesar, EunKyoung Beak, Lorraine Bubar, Debra Disman, Michelle Emami, Danielle Eubank, Deborah Lynn Irmas, Nancy Ivanhoe, Antonio Kim, Leah Knecht, John Koller, Joo Kyoung Park-Kwon, Julie Lipa, Keun S. Lee, Carlo Marcucci, Michele Benzamin-Miki, Dan Monteavaro, Kyong Boon Oh, Cindy Rinne, Viktoria Romanova, Lyle Everett Rushing, Karin Skiba, Kerrie Smith, Elizabeth Tinglof, Julia Wolinsky, and Jim Zver.
(text adapted from material provided by the artist and the organizers)
---
INFORMATION
Korean Cultural Center
5505 Wilshire Boulevard
Los Angeles, California 90036
(323) 936-7141
Hours:
Monday-Friday, 9AM-5PM
Closed 15 August