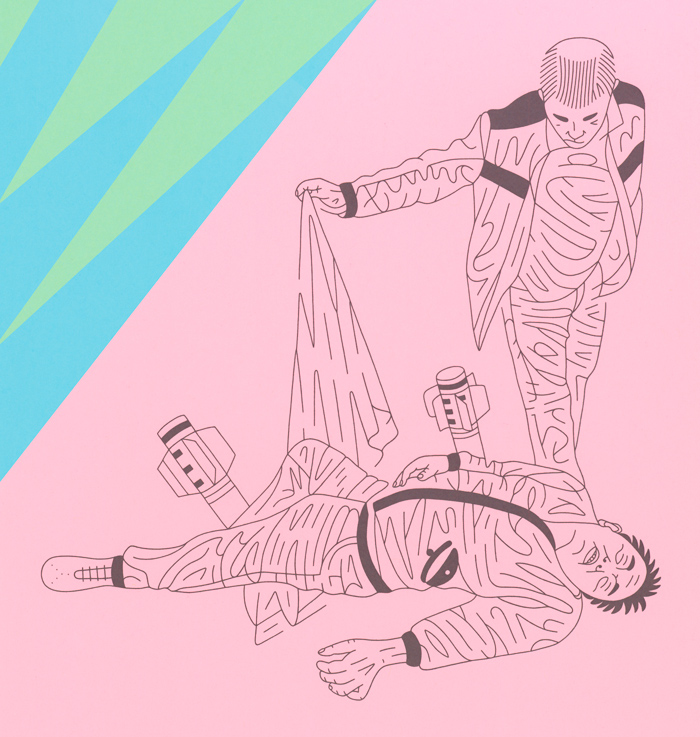 COLLAGE ON VIEW
"Disasters of War in East Ukraine"
at the Russian American Cultural Center Satellite
in Brooklyn, New York, USA
10 October-11 November 2017
"Disasters of War in East Ukraine" is an exhibition of collages by Dmitry Borshch. They were first exhibited in 2016 in Mariupol and early 2017 in Donetsk, Ukraine.
"When I mentioned to a friend employed by the Office of the UN High Commissioner for Human Rights in New York that I am preparing a series on the war in East Ukraine, which involves traveling there, he encouraged me and even gave the number of two employees of the Organization for Security and Co-operation in Europe. One of them, a monitor with its Special Monitoring Mission to Ukraine, provided me with valuable security information as I traveled to Donetsk, Poltava, Kiev, Mariupol, and other places from Dnepropetrovsk, my place of birth. There in 2015, I began to research 'Disasters' through interviews with 'переселенцы', persons resettled from ATO, the zone of Ukrainian government's'anti-terrorist operation'", Borshch explained. He added, "I wanted the series, whose title obviously refers to Goya's 'Los desastres de la Guerra', to be first exhibited in cities afflicted by the war."
Dr. Regina Khidekel curated this exhibition, which is supported by funds from the New York City Department of Cultural Affairs in partnership with the New York City Council, at RACC's new satellite space in Brooklyn.
Dmitry Borshch was born in Dnepropetrovsk, studied in Moscow, today lives in New York. His drawings and sculptures have been exhibited at the National Arts Club (New York), Brecht Forum (New York), Exit Art (New York), CUNY Graduate Center (New York), Salmagundi Club (New York), ISE Cultural Foundation (New York), Williamsburg Art and Historical Center (Brooklyn), Triangle Arts Association (New York), Parrish Art Museum (Southampton, New York), International Human Rights Law Institute of DePaul University (Chicago), the State Russian Museum (Saint Petersburg), Central Exhibition Hall "Manege" (Saint Petersburg), Frieze Art Fair (London).
The Russian American Cultural Center aims to provide permanent cultural representation to more than 700,000 Russian-speaking residents of New York. It was founded in 1998 by Dr. Regina Khidekel and earned its 501(c)(3) tax-exempt status in 1999.
(adapted from the gallery's press materials)
---
INFORMATION
Russian American Cultural Center satellite space
1235 Ocean Parkway
Brooklyn, New York 11230 USA
(347) 662-1456
Hours:
Tuesday-Saturday, 11AM-7PM
Image:
untitled
by Dmitry Borshch
15″x14″
ink on paper and collage
2015