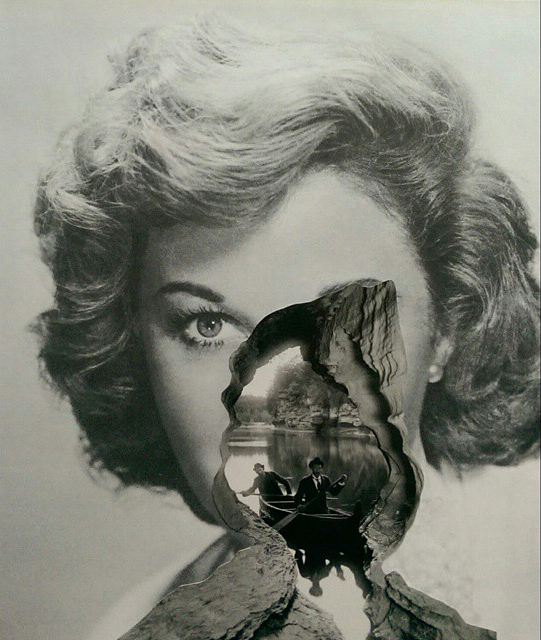 "Driven to Destruction": Human Wreckage
15-27 October 2015
Human Wreckage is the alter ego of a U.S.-based artist who is currently exploring the use of collage as a contemporary continuum for the 20th century Surrealist movement in the context of today's digital society.
The work of Human Wreckage builds upon the foundation of forgotten ephemera. It is at once violently innocent and joyously satirical. The works do not merely recount dream imagery, but rather entice the viewer into a dreamlike state.
Through the constant repetition of pattern, old images blend into new forms while subjects float in and out of focus. Linear time crumbles as past, present and future exist as one singular moment. The artist's unwavering adherence to the hand-cut analog format is paramount. The intrinsic history of each element is as crucial to the narrative as the subject itself. Every page, every photo is haunted by the hands that held them and the eyes that adored them. Each cut into the paper releases the ghosts of history.
Human Wreckage's "Driven to Distruction" is presented at Clerkenwell Gallery under the aegis of Laura Lea Design.
(text adapted from Laura Lea Design's promotional materials)
---
INFORMATION
Clerkenwell Gallery
20 Clerkenwell Green
London EC1R 0DP United Kingdom
+44 (078) 41359147 (Laura Lea Design)
Hours:
Please contact Laura Lea Design for information [click to email]
Image:
Holidays in the Sun
by Human Wreckage
Courtesy of the artist and Laura Lea Design, London