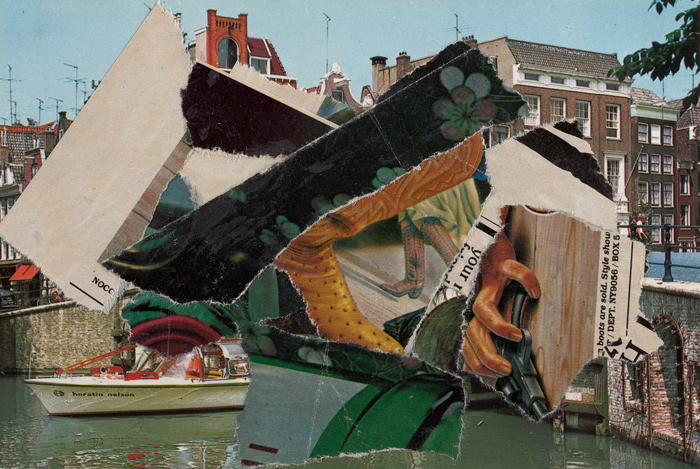 COLLAGE ON VIEW
Ellsworth Kelly: Postcards
at The Frances Young Tang Teaching Museum & Art Gallery at Skidmore College in Saratoga Springs, New York, USA
10 July-28 November 2021
"Ellsworth Kelly: Postcards" is a comprehensive survey of postcard collages
by American artist Ellsworth Kelly. The exhibition marks the first time Kelly's lifelong practice of collaged postcards will be the focus of a major museum exhibition. The exhibition features 150 of these postcards.
Widely regarded as one of the most important artists of the twentieth century, Kelly (1923–2015) is known for his abstract paintings, sculptures, and prints that are masterworks in the exploration of line, form, and color. Over the course of more than fifty years, the artist made approximately 400 postcard collages, some of which served as exploratory musings and others as studies for larger works in other media. They range from his first monochrome in 1949 through his last collages of crashing ocean waves, made in 2005. Together, these works show an unbounded space of creative freedom and provide an important insight into the way Kelly saw, experienced and translated the world in his art.
Art historian Tricia Paik, a contributor to the forthcoming exhibition catalogue, has written that, while Kelly's postcard collages distance viewers from the mass-produced picture, they also reveal "the artist's lifelong approach to vision and his experience of the phenomenal world—how he discovers specific shapes in natural and urban environments and translates them in painting, sculpture or relief."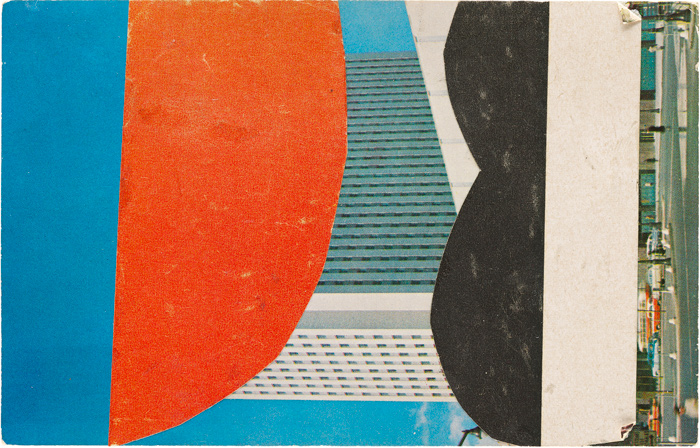 "Ellsworth Kelly: Postcards" is curated by Ian Berry in collaboration with the Ellsworth Kelly Studio with Jessica Eisenthal, independent curator. The exhibition is part of All Together Now, a regional collections-sharing project funded by the Henry Luce Foundation to celebrate the Tang Teaching Museum's twentieth anniversary. The project brings together rarely-seen works from The Tang Teaching Museum collection to the public in collaboration with the Shaker Museum, Ellsworth Kelly Studio, National Museum of Racing and Hall of Fame, Hyde Collection, and the Saratoga Performing Arts Center, among others.
(text adapted from the gallery's press materials)
---
INFORMATION
The Frances Young Tang Museum & Art Gallery
Skidmore College
815 North Broadway
Saratoga Springs, New York 12866 USA
(518) 580-8080
Hours:
Thursday, Noon-9PM
Friday-Sunday, Noon-5PM