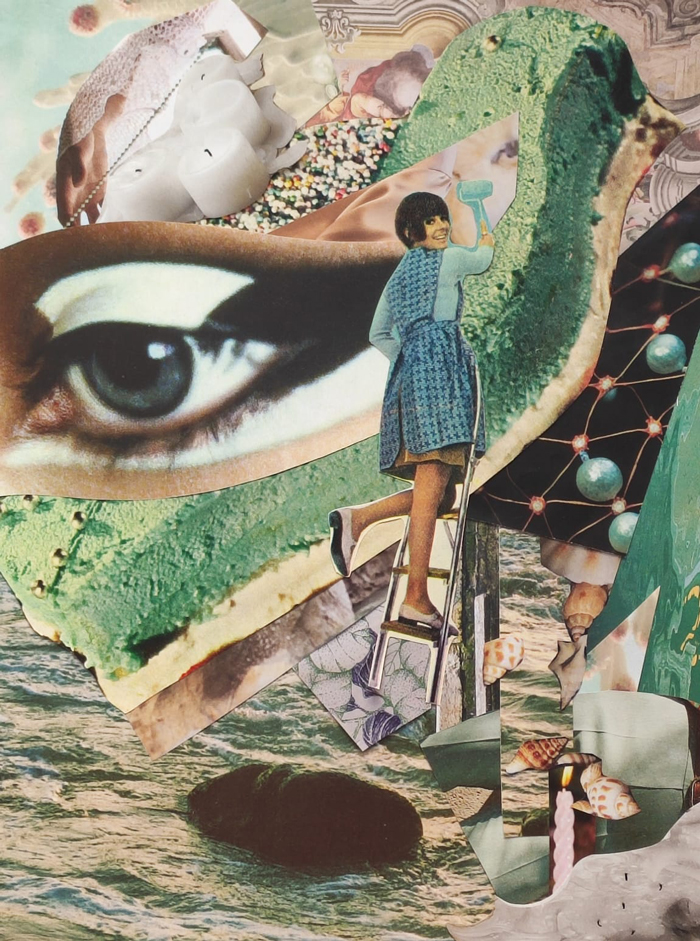 COLLAGE ON VIEW
Frammenti: Collage Collective Exhibition
at PAPEL Gallery in Rome, Italy
5-30 September 2023
"Frammenti" is a collaboration between the Argentine Collage Society (SAC) and PAPEL Gallery artists. The exhibition features work by three women artists who are exploring the infinite technique of collage.
The peculiarity of collage is that the artist creates a new image starting from fragments of many different images, creating relationships between them or breaking them, giving a second or new look at something already seen. Everything that surrounds us, all the information we receive, wherever it comes from, implies a narrative. The unlimited capacity of collage is to transform a pre-existing narrative, manipulate it, and show new ways to reinterpret a message.
What gives voice to one's style in collage is the choice of fragments and their composition, the decision to intervene or not on the prefabricated images. The collage in the hands of these three young artists takes different paths, testing the versatility of a limitless technique.
Mary A. Decuzzi is an Argentine artist living in Sicily. She works the collage by hand completely covering the space, overlapping and meshing the images without gaps. She starts from fragments of female portraits and covers them with nature; an image created to be consumed is transformed and builds a new harmony linked to color and tone.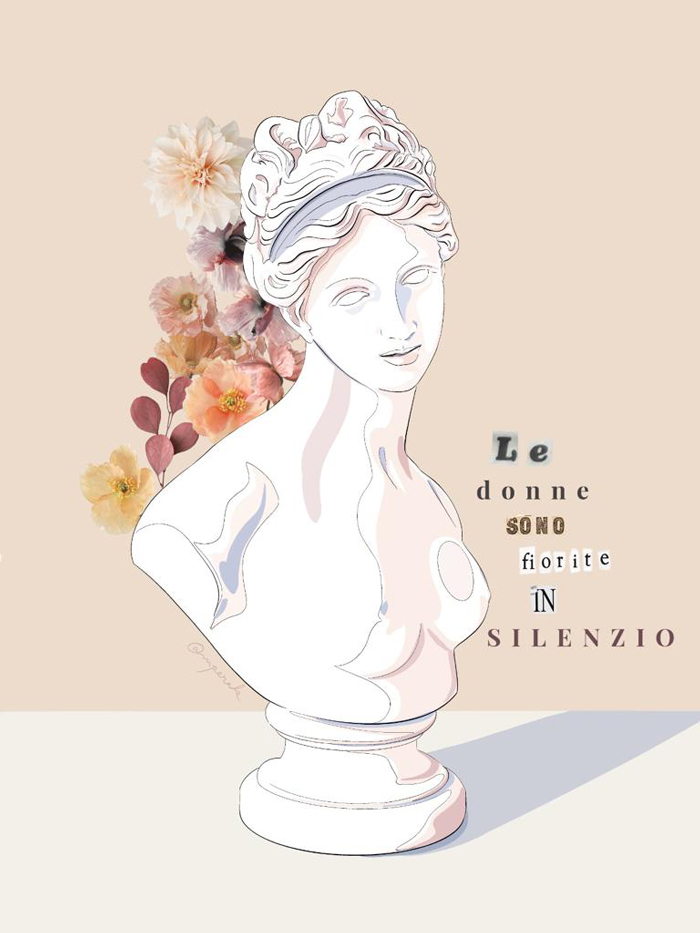 From the world of architecture and illustration, Marina Perals Parra brings a completely different look. Her digital illustrations, linked to ancient sculpture, are the basis of the composition, to which small clippings are added to create balance and reinforce the contemporary style in soft colors.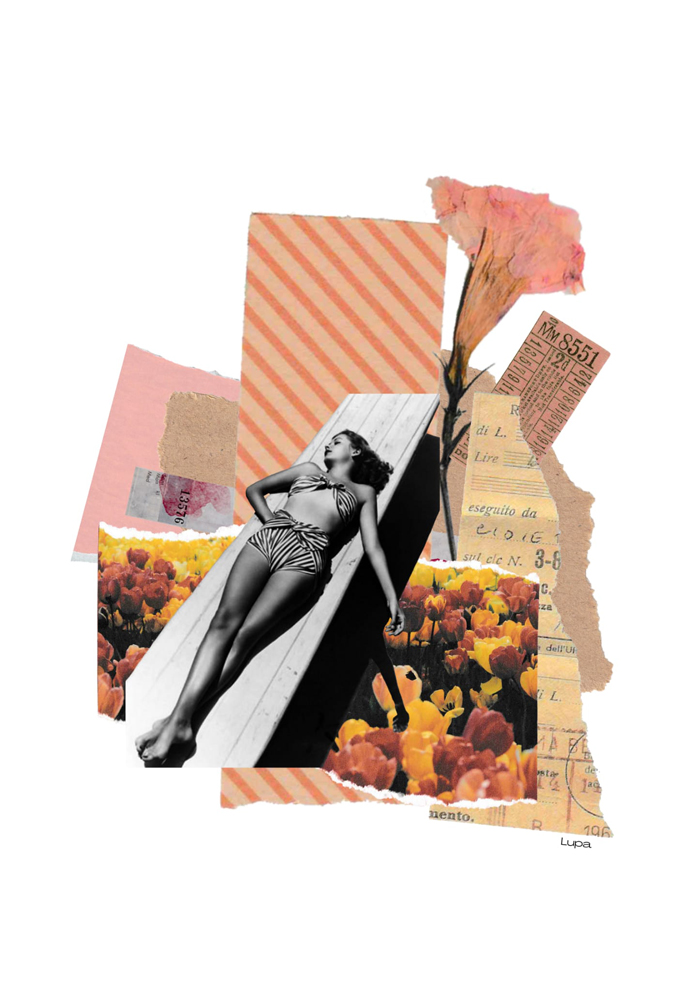 Guadalupe Bustos is the Sociedad Argentina de Collage's representative in Rome. She creates digital collage by highlighting the cutouts on the white voids. Ancient photographs are linked to current images, mainly celebrating summer, the sea and lightness, with a very careful eye on design. The woman is present as a timeless muse; femininity is discovered as a determining aspect in her works.
(text adapted from materials provided by the artists)
---
INFORMATION
PAPEL Gallery
Via Tor de' Conti, 21
00184 Rome, Italy
EMAIL
Hours:
Monday-Friday, 9:30AM-4PM
Saturday, 4-7:30PM