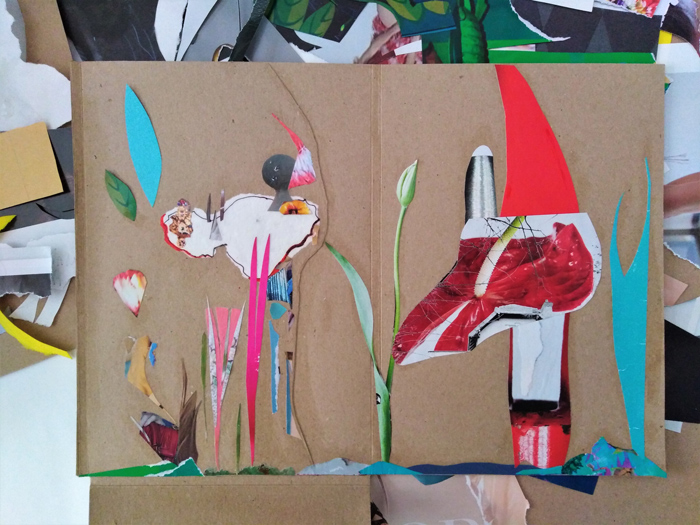 COLLAGE ON VIEW
L'Isola della Libertà
in Unconventional Art Space at Space53 in Palermo, Italy
14 June-31 July 2019
"L'Isola della Libertà" features collage work by the French gouache artist Adrien Pelletier. The work was commissioned by the artist Artforisma for the gallery. The abstract collages portray a selection of islands around the world that accommodate naturism, including Jupiter Island in Florida, Jerolim in Croatia, Contadora in Panama, Mykonos and Crete in Greece, Maui in Hawaii, and the Caribbean islands of Antigua and Saint Martin. Each work is made on a recycled cardboard envelope using images from Vogue Italia.
Pelletier did a residency on the Île du Levant in the South of France. The island has a naturist colony of about 80 inhabitants. For his residency, the artist created portraits in gouache of the inhabitants.
This exhibition is in support of a petition by residents of Palermo for the designation of a nude beach in one of the city's nature reserves.
(text adapted from materials translated by Massimo, owner of Space53)
INFORMATION
Unconventional Art Space
at Space53
Via Giovanni Meli, 53
90133 Palermo, Italy
+39 091 370 105766
Hours:
Monday-Saturday, 4-7PM