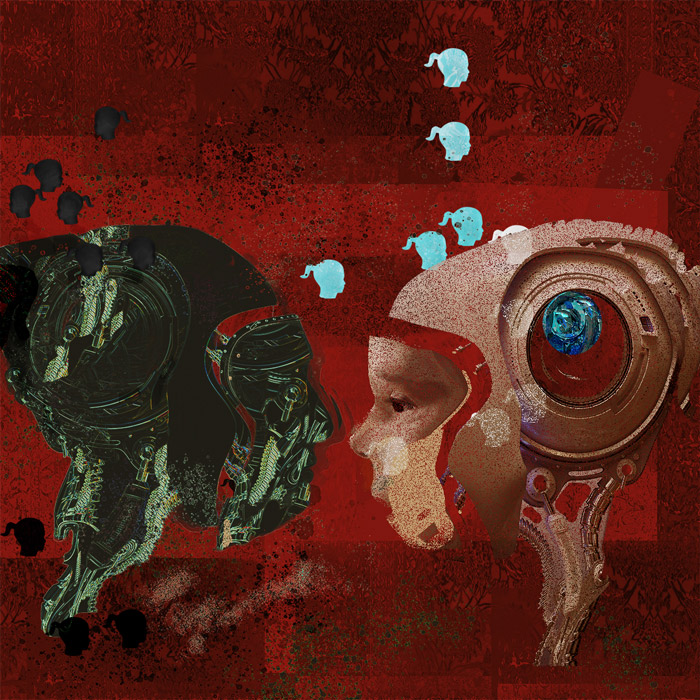 COLLAGE ON VIEW
Future Places: 7th Annual Juried Exhibition
at the Susquehanna Art Museum in Harrisburg, Pennsylvania, USA
24 June-16 October 2022
What does a better future look like to you? Susquehanna Art Museum challenged artists to render their vision of a promising future for the 7th Annual Juried Exhibition. The Museum believes that artwork addressing this theme can bring the viewer one step closer to imagining a better world. 
The artworks selected by juror Dr. Julie Wosk are full of innovation and hope. Common themes found in "Future Places" include the importance of preserving the environment, development of new inclusive technologies, and the desire for a more equitable society. The wide variety of media used by the 23 featured artists incorporates sculpture, video, quilting, painting, and interactive design in surprising combinations and with forward-thinking vision.
Collage artists in the show include Fatima Franks, Sheryl Renee Dobson, and brandin barón.
(text adapted from the museum's press materials)
---
INFORMATION
Susquehanna Art Museum
1401 North 3rd Street
Harrisburg, Pennsylvania 17102 USA
(717) 233-8668
Hours:
Wednesday, 10AM-7PM
Thursday-Saturday, 10AM-5PM
Sunday, Noon-5PM