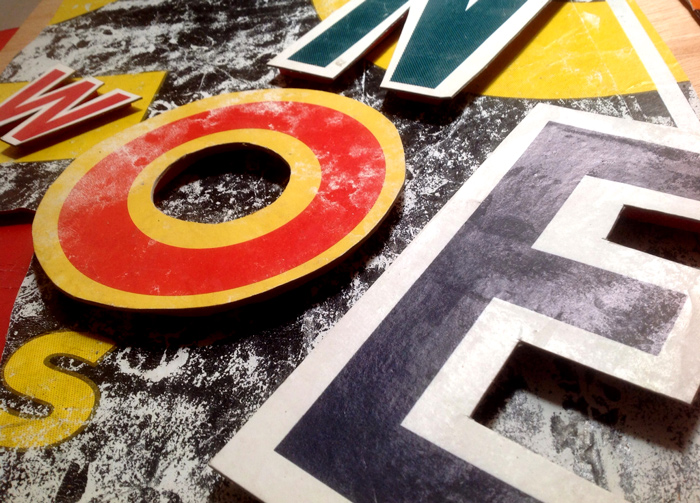 Antonio Merinero: "In Other Words"
26 November 2015-20 January 2016
With his latest series, "In Other Words", Antonio Merinero widens his territory to explore new ways to launch more vital, dynamic and vibrant messages; ambiguous dreams and realities pop into existence with every change of viewpoint.
The series includes 12 evocative compositions that pull from the ubiquitous visual stimuli of the city. Torn posters and billboards are rearranged and charged with new meaning that take the viewer wherever they choose to go.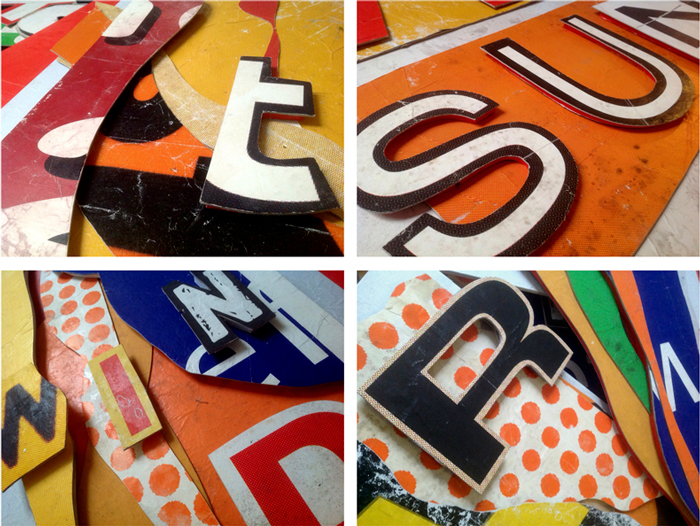 "In this no man's land between the city centre and the suburbs, there are many large billboards. After years dedicated to vindicating the film murals in countries like India or Thailand, Merinero has now found inspiration for this new work on the outskirts of Madrid. The recovery and recycling of materials that for most of us are nothing but trash form the basis of the production. Merinero collects the scraps of paper that accumulate under the billboards, takes them to his studio, soaks them free of unwanted bits and pieces and obtains the raw material for new work…The pieces are intimately linked to his life vision and rooted in another of Merinero´s constants: travel…Meaning is found in fragmentation, overlap and arrangement of the elements that form each piece, which are frequently reconfigurable, thus changing the perspective for contemplation.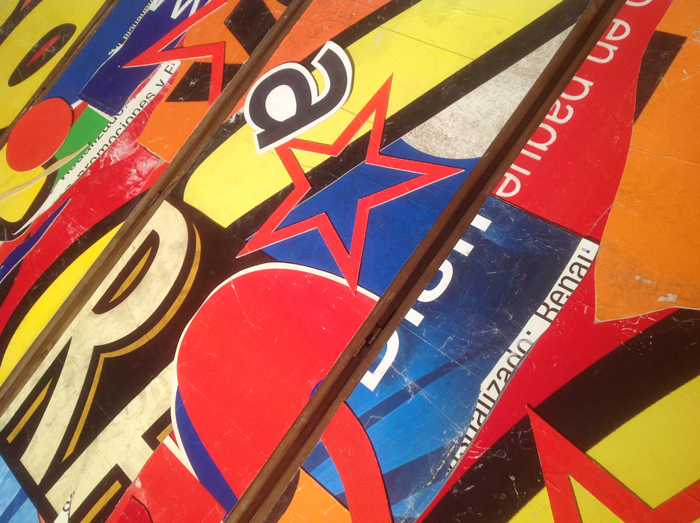 "It is a heartfelt journey to a destination of your choice with an evocative soundtrack that gives the title to the exhibition: a classic written in 1954 by Bart Howard and popularized by Frank Sinatra."
(text adapted from the artist's press materials)
---
INFORMATION
KikeKeller Gallery
Calle Corredera Baja de San Pablo, 17
28004 Madrid, Spain
91 522 87 67
Hours:
Monday-Wednesday, Noon-3PM, 5PM-9PM
Thursday-Saturday, Noon-3PM, 5PM-3AM
Image:
Compass
by Antonio Merinero
20″x28″
collage: billboard paper on cardboard, mounted in layers on a wooden frame
courtesy of the artist