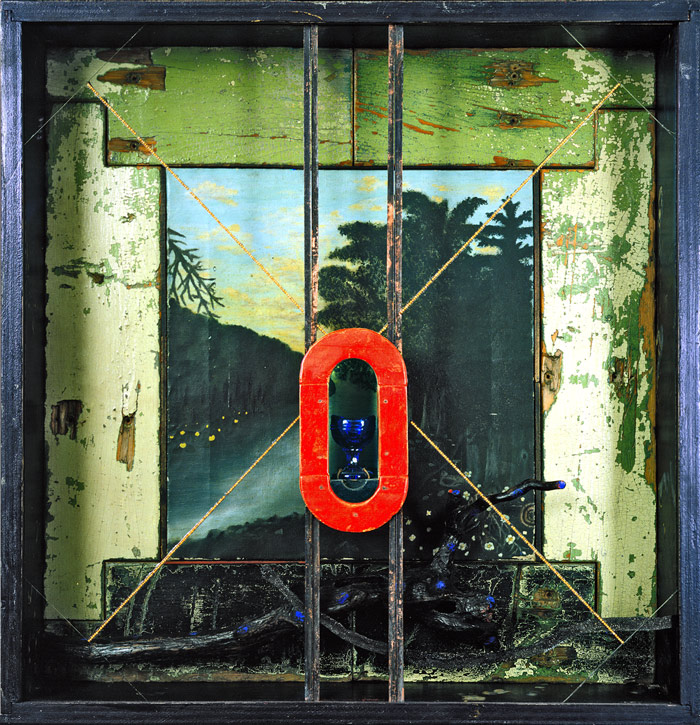 COLLAGE ON VIEW
L(and): select series work by Todd Bartel
at Room 83 Spring in Watertown, Massachusetts, USA
7 November-18 Deccember 2020
Todd Bartel has placed works from a number of ongoing series spanning two decades into a conversation at Room 83 Spring. Unified by an examination of the history of the American landscape and its interrelationship with the history of collage, Bartel balances content and narrative with a marriage of materials and the principles of abstraction. Actions abound; add and subtract, cut, paste, saw, join, paint, borrow, bleed, and steal, all in service to the visually provocative whole. Muted tones and intricate detail reveal layers of meaning, erasures and negative spaces speak volumes.
Through absence, witness, devastation, erasures and the mustard seed, in his ephemeral collages, Bartel explores some of the cumulative effects of our colonized, consumer-driven, waste-mismanaged society. He says, "Omnipresent in my work is the underlying belief in the power of change. I know of nothing more significant in this world of ours than the transformation of the self."
Bartel adds, "'L(and)' presents a selection of my series work over the past two decades. Each series explores the interrelation of landscape and collage to celebrate their eventual meeting at the dawn of the Anthropocene. My serial work evolves out of self-imposed rules for working with found, collected, altered, and self-generated materials."
At the exhibition website, viewers can follow the QR codes for high-resolution viewing of each work's legible details. To view Bartel's artist statements for each group, please visit his website HERE.
(Text adapted from the gallery's press materials)
---
INFORMATION
Room 83 Spring
83 Spring Street
Watertown, Massachusetts 02472 USA
room83spring@gmail.com
HOURS:
by appointment only