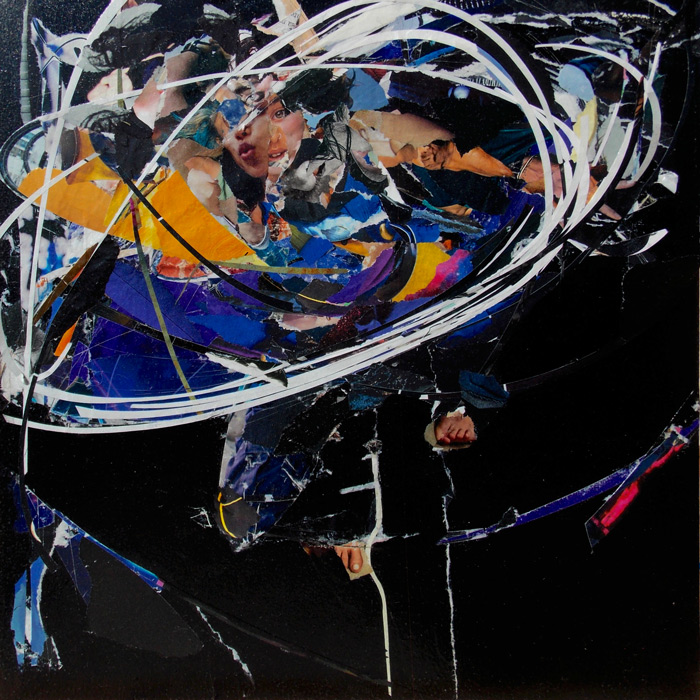 COLLAGE ON VIEW
Silvia Beltrami: Lost in Translation
at Gare 82 in Brescia, Italy
3 December 2022-7 January 2023
"Lost in Translation" is the first solo exhibit by artist Silvia Beltrami at Gare 82.

The exhibition, curated by Giorgio Bonomi and Federica Picco, presents unpublished works and less recent works illustrating the research that the artist has been pursuing consistently for a long time: an accurate study aimed at the postmodern condition that has its roots in the thought of Zygmunt Bauman and that reaches Jacques Derrida's theories about deconstruction which Beltrami appropriates by translating them into tools used to investigate human identity.
Her works are fragmented, decomposed realities–deconstructed, in fact–and then recovered through the masterful use of the collage technique. Representations that reveal the artist's precise will to express movement in its various forms up to the convulsive one of the "vortex" which, in her works, takes on profound formal and conceptual meanings that reflect on the loneliness of an individual, dragged and isolated in a swirling solitude.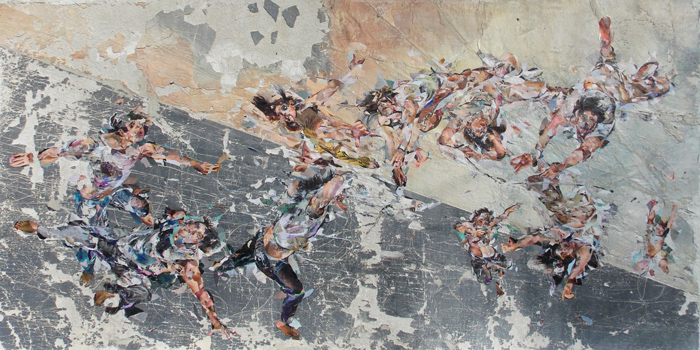 Silvia Beltrami was born in Rome in 1974. She obtained her artistic diploma in Lovere (Bergamo) and then graduating from the Brera Academy in Milan.
The exhibition is illustrated in a catalogue with critical texts by Giorgio Bonomi and Federica Picco, with a biography of the artist by Paolo Bolpagni.
(text adapted from material provided by the artist)
---
INFORMATION
Gare 82
via Villa Glori 5
25126 Brescia, Italy
+39 030 3456033
Hours:
Monday-Saturday, 3-7PM