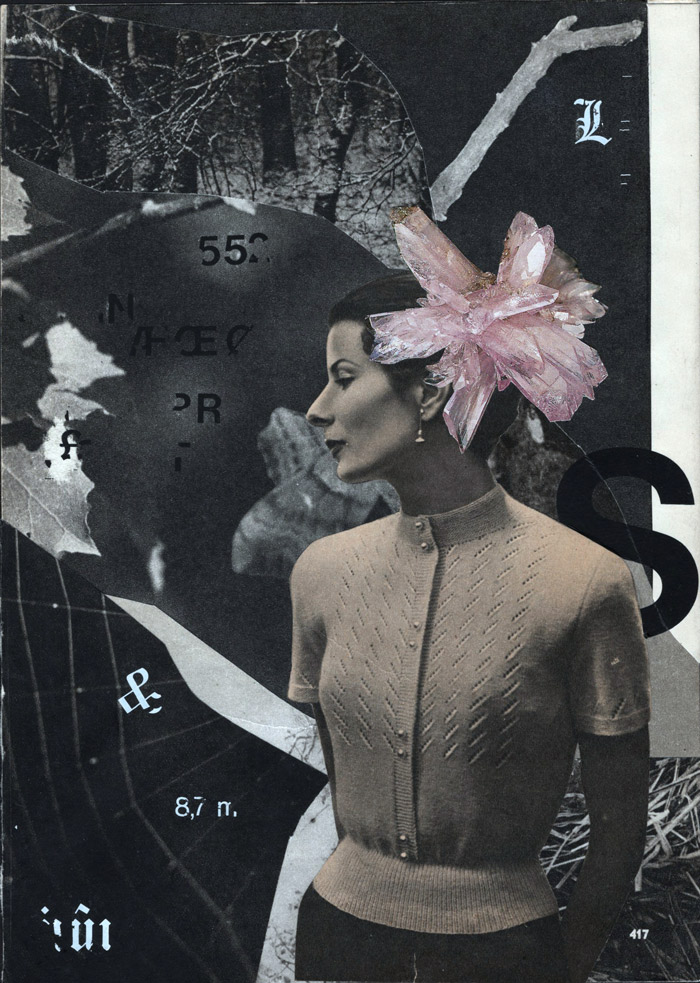 COLLAGE ON VIEW
Juliette Pestel: Anthropocene, 2nd Series: Me wants. Me needs. Must have the precious.
at Atelier Juliette Pestel in The Hague, The Netherlands
28-29 May 2022
"Anthropocene" is a body of work of handmade collages about the paradox that we love nature and show that love, but at the same time exploit and destroy it. We don't mean to, but we tend to look away and procrastinate doing what we know is necessary. We do worry about it all and try to do our best, but not if we have to sacrifice our immediate happiness and carefree feelings. We understand change is important, but it's difficult to change, isn't it? We live in scary times and feel the need to hold on to our old ways because they make us feel safe. Even though we know we'll have to start living a new, sustainable life that's so much better for all we love.
The name Anthropocene, from the ancient Greek anthropo- meaning 'human' and -cene from (kainos) meaning 'new' or 'recent', is the period of time during which human activities have had an environmental impact on the Earth. Even though this is not officially accepted, it's regarded as constituting a distinct geological age.
Juliette Pestel's inspiration for this body of work is a quote by Dutch writer A. Den Doolaard: "We lived among miracles, but we never understood them." "Anthropocene, Series 2: Me wants. Me Needs. Must Have The Precious"* is about our love and need for precious metals, (semi)precious stones, crystals and minerals. Pestel was inspired by an article about our growing need for scarce metals. We use them for our smartphones and laptops and for solar panels and batteries to store the energy generated by sun and wind. This results in exhausted mines and exhausted workers. Pestel combined this with how much we love minerals, crystals and gems. They're beautiful and we think they can have healing powers. And, like with scarce metals, we can't get enough of them.
*This quote, adapted from J.R.R. Tolkien and said by Gollum in Lord of the Rings: The Two Towers, is perfect as the name of this series.
(text adapted from the artist's press materials)
---
INFORMATION
Atelier Juliette Pestel
Westeinde 151
2512 GX The Hague, The Netherlands
info@juliettepestel.com
Hours:
Saturday-Sunday, Noon-5PM