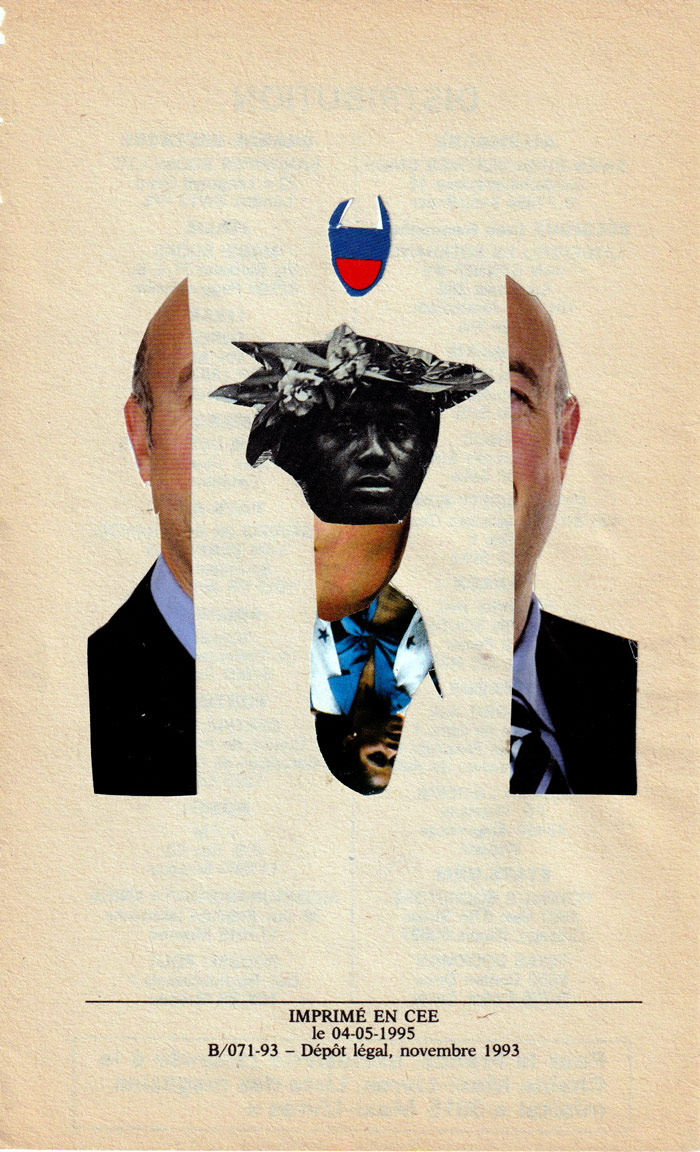 COLLAGE ON VIEW
Mini Freak 2021: Matt Mifsud
at La Galerie du Génie de la Bastille in Paris, France
8-20 June 2021
Collagist Matt Mifsud's work is part of "Mini Freak 2021" by the international art collective DF ART PROJECT, defenders of Figurative Destructuralism, whose members work in painting, sculpture, photography, drawing, collage, digital art, performance and installation
The collective writes about Mifsud:
Matt Mifsud's collages are at first glance enigmatic. We see skulls, tribal masks, snakes, flowers, body parts, pop icons, political, religious, words and logos. The technique is imperfect, almost brutal. The images often cut out, torn or split, are glued together on the sheet itself (sometimes a yellowed sheet torn from an old book or a black Canson paper). The traces of the collages are not concealed, the fingerprints visible, the production is alive. But on closer inspection, the works are as visceral as they are loaded with meaning.
Manipulating the codes of classic paintings, vanities or totem imagery, the artist fragments reality and develops a graphic vocabulary, which entangles undoubtedly dissonant images and questions us on the quest for ideals, cultural appropriation and universal dualities (good / evil, life / death etc…).
---
INFORMATION
La Galerie du Génie de la Bastille
126 rue de Charonne
75011 Paris, France
+33 (0)9 51 30 99 63
Hours:
Tuesday-Sunday, 2-8PM