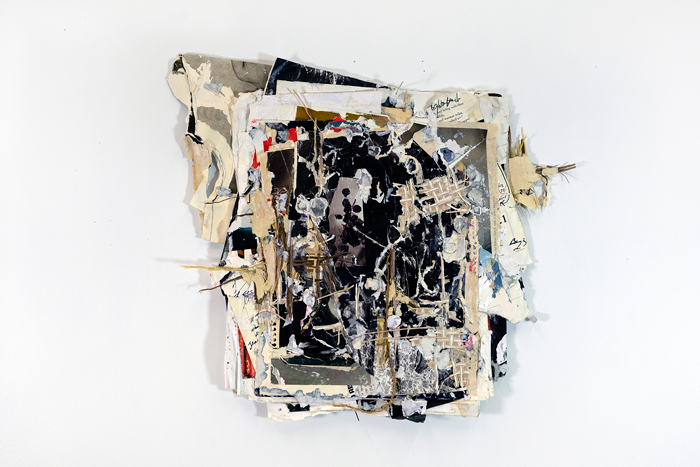 COLLAGE ON VIEW
"Mining the Ruins: The Library" by Andrea Burgay
at the Olive DeLuce Gallery at Northwest Missouri State University in Maryville, Missouri, USA
14 October-15 November 2019
"To move forward we have to excavate the past."
"Mining the Ruins: The Library" is an exhibition of sculptural collage works on books, postcards and panels by Andrea Burgay.
The works in this exhibiton evoke corroded objects, accumulated piles, forgotten things left to decay. Some are forms spilling out into space, others are composed, enclosed, keeping some of their secrets behind the surface. One can imagine these objects taking on lives of their own, the neglected memories and ignored histories pouring out of them and mixing—growing and deteriorating at the same time. Either documents of the past or reimagined fictions, these objects no longer communicate what they once did, but now explore the realms of remembrance and projection, nostalgia and evolution.
Burgay's work elevates the overlooked and the mundane through a process of cutting, reconfiguring and unifying a variety of handmade, found and discarded materials. Using paper ephemera whose original relevance has been lost or abandoned, she integrates the past histories of these objects into the present. Their disintegration and decay speaks of the passage of time and the possibility of redemption for the obsolete.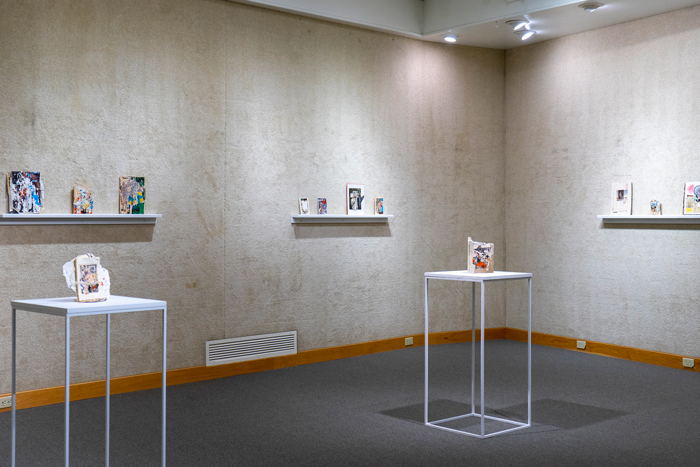 The works are assembled by a process of forming visual and cognitive connections between each fragment. The resulting collages and sculptures are colourful, densely layered objects that bear the markings of their visceral transformations and evoke cycles of growth and deterioration.
Andrea Burgay has exhibited widely both in the U.S. and internationally. She is also founder and editor of Cut Me Up, a participatory collage magazine and curatorial project. Burgay lives and works in Brooklyn, New York.
(text adapted from the venue's press materials)
---
INFORMATION
Olive DeLuce Gallery
Department of Fine and Performing Arts
Northwest Missouri State University
North Ray Avenue
Maryville, Missouri 64468 USA
(660) 562-1326
Hours: Tuesday, 1-3PM and by appointment at (660) 562-1326