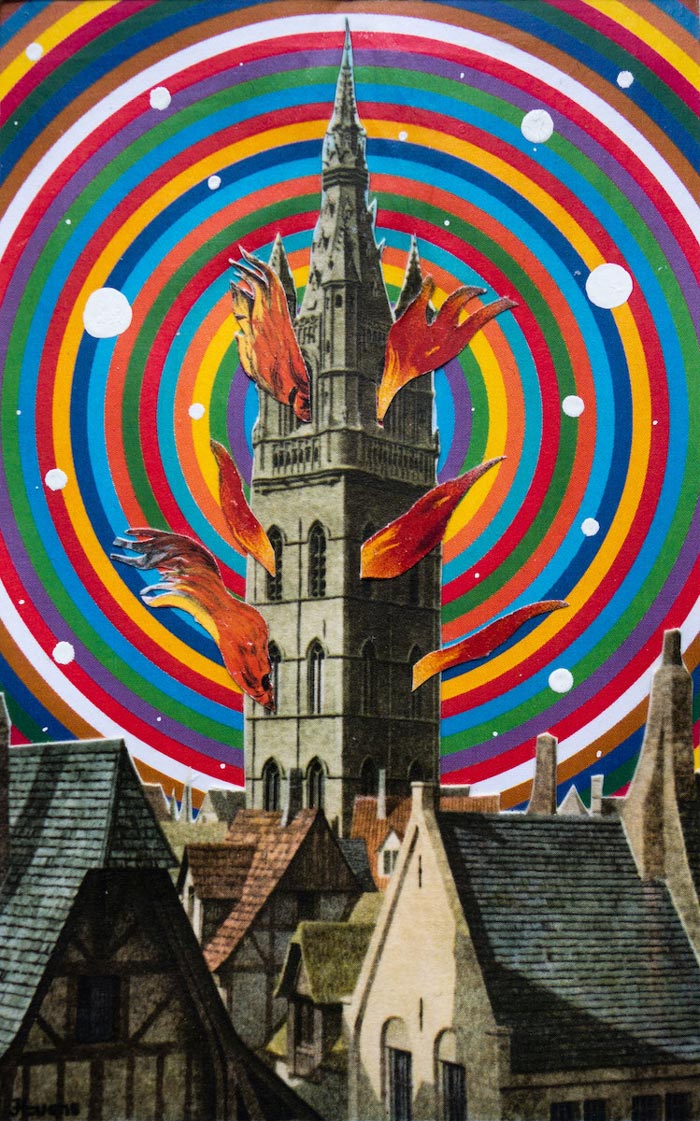 COLLAGE ON VIEW
Ordalie: David Crunelle
at Zedes Art Gallery in Brussels, Belgium
21 May-26 June 2021
"Ordalie" is David Crunelle's first solo exhibition since the presentation of the series "Intarsia" in 2019. This time the Brussels-based artist is interested in the great figures of Belgian history, whose past glory is confronted with the management of the current health crisis in his country. What remains of the legacy of these national "heroes" when a country regularly makes the headlines in the foreign press because of a disastrous human toll?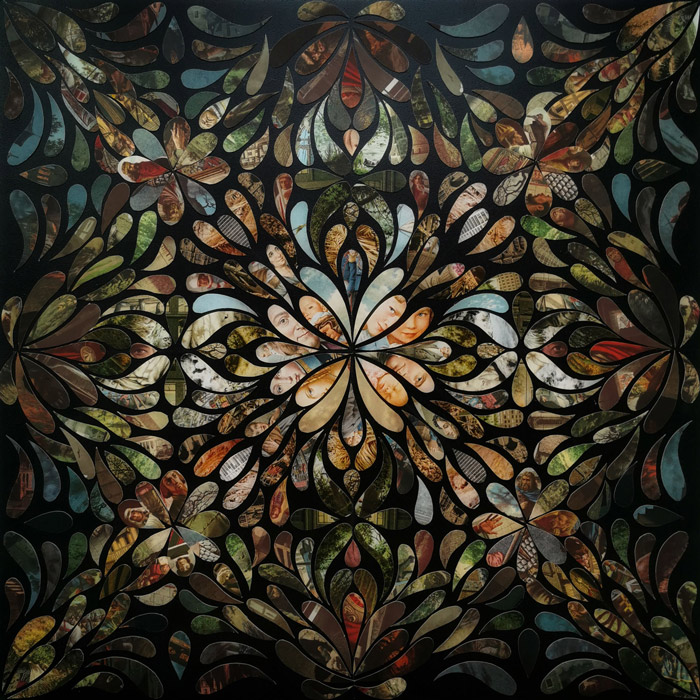 With his scalpel, David Crunelle strips these historical figures of their iconic aura of yesteryear and reduces them to the level of today's decision-makers, mere human beings powerless in the face of a phenomenon that is completely beyond them. By exploiting the visuals of the series "Nos Gloires", published by Artis Historia between 1949 and 1962, the artist exposes national symbols, which are so dear to the eyes of a generation crushed after a year of hazardous management.
"Ordalie" takes a harsh look at political action in a context of unprecedented crisis. Roughly put to the test, the response of our rulers seems to rely on a form of divine judgment whose outcome no one can predict.
(text adapted from the artist's press materials)
---
INFORMATION
Zedes Art Gallery
Rue Paul Lautersstraat, 36
1050 Brussels, Belgium
+32 (0)2 646 00 04
Hours:
Wednesday-Friday, Noon-6PM
Saturday, 2-6PM
and by appointment