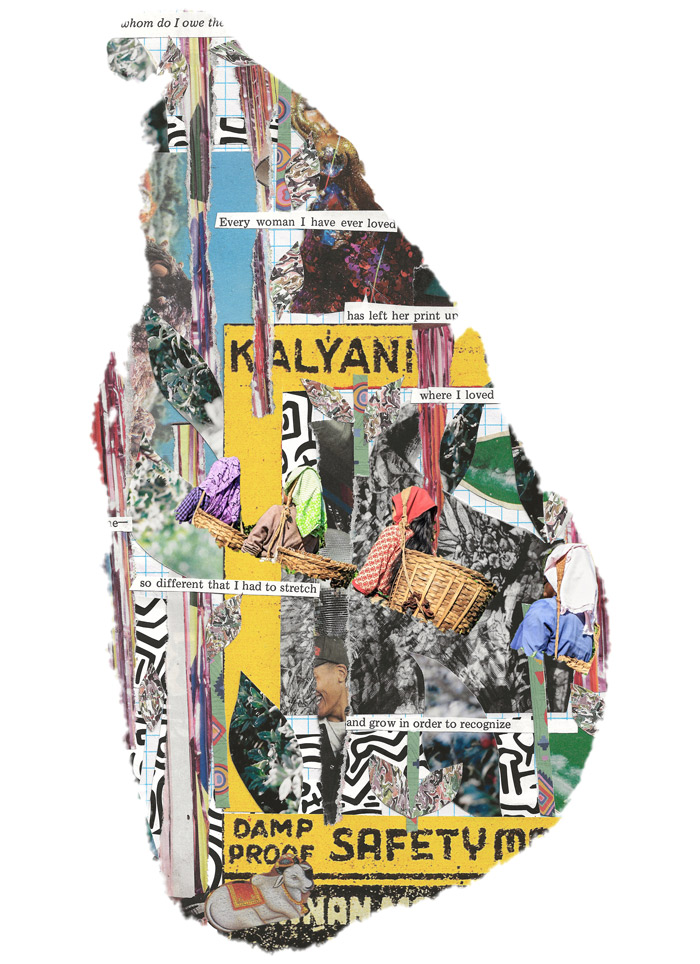 COLLAGE ON VIEW
Politics in Collage
at The Domino in New Orleans, Louisiana, USA
14 June-20 July 2022
Opening Reception: 17 June 2022, 7-9PM
In a time where the challenges facing us as individuals and communities have grown to seemingly insurmountable levels, further exacerbated by the increasing toxicity of the political climate, artists are using their work to confront these challenges by engaging their viewers in a higher level of discourse. Through a virtual residency, twenty-five artists created collage works examining complex socio-political issues that contemporary society is contending with, in order to spark meaningful dialogue and inspire deeper engagement. The full exhibition will be available online while select works will be on display at the Domino.
The opening reception for "Politics in Collage" takes place on the Friday of Kolaj Fest New Orleans, 7-9PM. Learn more at the Kolaj Fest New Orleans website.
Although the main thread running through this exhibition is "political" in its broadest definition, the artists each chose specific issues to explore through the medium of collage. There are examinations of various forms of racism, ableism, sexism, and xenophobia; the consequences of colonization and capitalism; the effects of contemporary media; and the eco-grief or anxiety associated with climate change. By using collage, a form composed of juxtaposing a variety of disparate elements together, the artists are able to tell nuanced stories about their highly complex topics, inviting the viewers to regard a potentially overwrought issue from a fresh angle.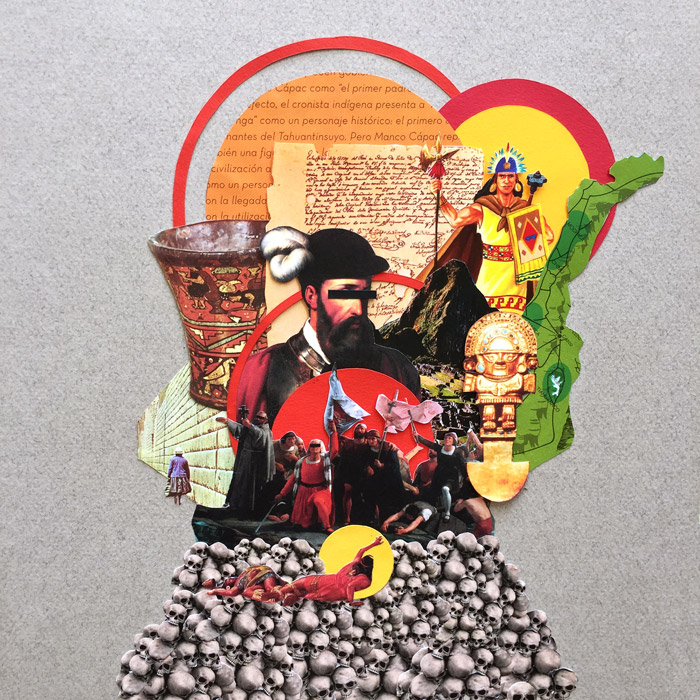 The inspiration behind the exhibition, and associated residency, as a whole, came from the burgeoning interest of collage artists to create socio-political work, fomented by the global COVID-19 pandemic. Artists began to view their own work differently seeing its potential to affect the conversations that their cultures were having about deeply compelling issues. The artists involved in this exhibition were inspired by their personal experiences, varied backgrounds, observations of their communities both local and global, and by the profound, visceral emotions triggered from the overwhelming onslaught of living in a time of mounting crises. These sentiments, which ranged from anger, grief, and fear to hope, reckoning, and affirmation, combined with the research each artist undertook during the residency about political collage and their individual subjects led to a body of work that is not only political, but also thought-provoking and poignant.
Although each artist explored it through their own lens, a major theme across much of their work is inequality and power imbalance, in its past and present forms. Kike Congrains used bright, playful colors representing the mythologizing of history juxtaposed against the harshness of reality to comment on colonization in his country of Peru; Gayathiri Kamalakanthan, a Sri Lankan artist living in England, also dug into the history of colonization of Sri Lanka, particularly its relation to the exploitation of tea pickers. The exploitation of workers as a result of inherently harmful capitalistic practices was a theme that so engrossed Susana Belen, a recent immigrant to Australia from Chile, that she created a collage book to explore the various angles of the philosophy, and practice, of labor. As Jordan Fobbs shows us, however, it is not only workers who are taken advantage of. Fobbs' interactive work uses tweets and images from the Kardashians to piece together a commentary on "blackfishing": the appropriation of black bodies/culture by white people for personal gain. Xxavier Carter effectively inverts this idea of appropriation in his work, reframing white mythologies through his Black, Native American heritage to tell a new story with a "revolutionary promise" despite its oppressive context. Mori Anderson Hitchcock also seeks to reframe a narrative that is too often focused on suffering, through their work affirming the power and beauty of unapologetic Black, queer love.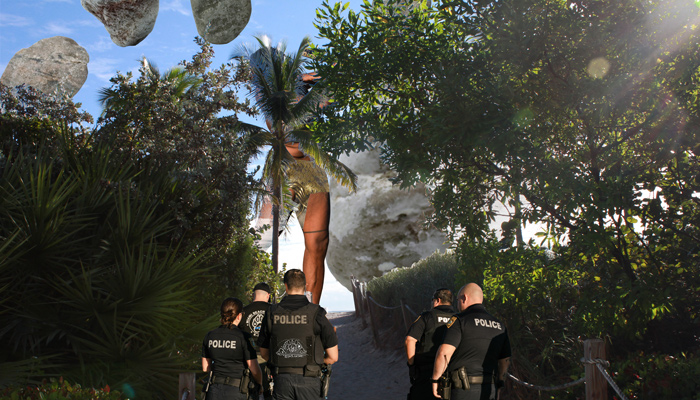 Affirmation and hope are powerful forces when used in political collage as Jenn Arras exemplifies in her series decrying the prevailing hopeless apathy that often accompanies eco-grief or anxiety. Californian artist Jana Zimmer similarly wrestled with portraying the devastation of climate change, using abstraction as a technique to connect a recent oil spill near her town to her family's history of the Holocaust. The appreciation of one's history, whether individual or familial, was a prevalent inspiration among the artists for determining how to situate their chosen topics. Phyllis Famiglietti recalled her early experiences of redlining as a white child, and seeing firsthand its effects on her neighbors and friends, to create her piece about the systemically racist practice of redlining. Penny Mateer and Stephanie Todhunter both drew upon their varied experiences in the longstanding fight for women's rights to contextualize the recent Texas legislation outlawing abortion into a historical narrative. English artist/filmmaker Cathy Greenhalgh was galvanized by her previous filmmaking background into creating a series exploring the distorted relationship between "genius" male filmmakers and their oft-forgotten female muses.
As a multi-national artist, Nola Abboud's acute awareness of the treatment of women in different cultures inspired her work on how that treatment can quickly degrade under a misogynistic, hyper-aggressive regime like the Taliban. Patricia Figueiredo examined the ruthless violence against women and its normalization (or at least, excusal) by powerful religious organizations, as seen in her home country of Brazil. The violence perpetuated by her government, and silently condoned by the apathy of her country's people, is the driver behind Carmen Angela Yandoc's work exploring the current state of her country, the Philippines. Alexander Helmintoller and Simone Löhndorf each took deeper looks at the influence of their ancestral heritage and history. Alexander celebrates the power of hope and potential in his portrayal of his family's choice to immigrate for the purpose of greater opportunity, while Simone explores how large-scale immigration all too often leads to the dehumanization of a people rather than seeing their common humanity. Humanizing a marginalized population is the subject of MaryHope Lee's series on homelessness, inspired by living in Phoenix, where the ever rising cost of living (especially rent) and the economic hardship as a result of the pandemic has caused homelessness to be a consequence for more people than ever before.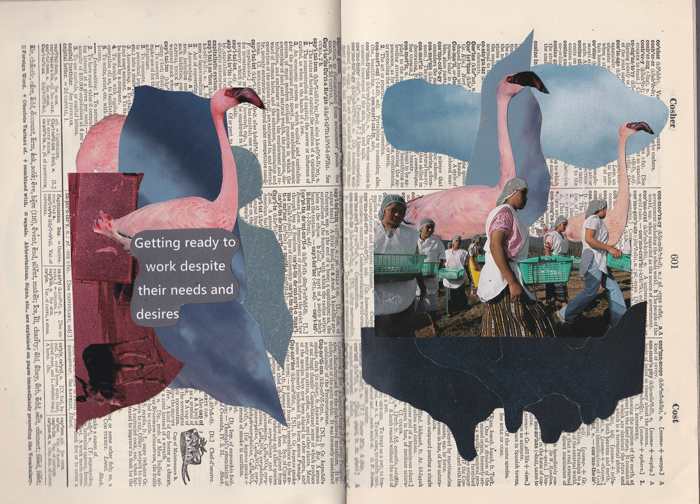 The artists Emily Tironi and Amanda Lynch, by nature of the disabilities they work with, have felt the pandemic in sharply unique ways, causing them to interrogate how those without disabilities take access, health, and safety for granted, often at the expense of the disabled. The pandemic also caused Dawn Conry, a former nurse and healthcare worker, to examine how healthcare and safety recommendations were politicized to the detriment of the community as whole. A similar form of this politicization was explored by Lilith Frakes, who used the religious literature she regularly received during the pandemic to explore how religion influenced individuals' behavior during this global crisis. The consequences of the manipulation and control of information, not simply seen in the pandemic, but throughout its historical context was the subject of Bryan Robertson's work exploring the tension between government and social media. Neha Luhar-Trice was equally interested in social media, but from the perspective of its effects on our daily psyche and well-being, effects that have come brutally into focus as more of our time is being spent in the virtual world.
About the Curator
G. E. Vogt has exhibited in various juried exhibitions across the US. In 2019, Fresh Paint Gallery held a major exhibition of her work and she spoke on the "Women In Collage" panel at the annual Kolaj Fest New Orleans. She is currently participating in five-month virtual residency with The Crit Lab, working with other artists in the field of critical, ethical art. Her works continue to explore the themes she has been interested in since her performance work and which have become increasingly relevant—the unmanageable socioeconomic gap, the various forms of inequality prevalent in the US, and the toxicity of our political climate. However, as her work has advanced, Vogt has become increasingly committed to working with, and building, a community of other socio-political collage artists. She created and is currently curating the SoPoCollage page to showcase these artists; participated in Kolaj Institute's virtual residency "Oh, Money! Money!", illustrating Eleanor H. Porter's 1918 social commentary on
capitalism and wealth with eleven other collage artists; and most recently coordinated and directed Kolaj Institute's "Politics in Collage" virtual residency to further advance the field of socio-political collage, and help artists grow their work in this field. Vogt lives and works in San Diego, California.
---
INFORMATION
The Domino
3044 St Claude Avenue
New Orleans, LA 70117
(504) 354-8737
Hours:
Tuesday-Saturday, 5PM-Midnight