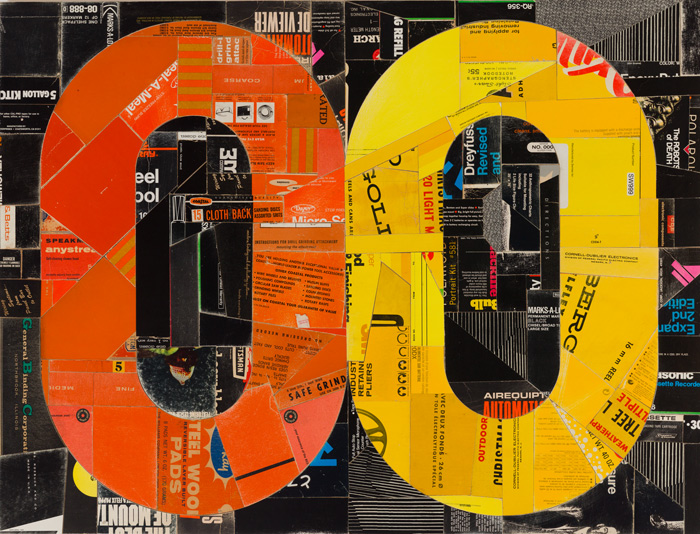 COLLAGE ON VIEW
Augustine Kofie: Rotationships
at Heron Arts in San Francisco, California, USA
12 March-9 April 2022
"Rotationships" is Augustine Kofie stripped down to the essence of his practice. Created over three years, the series reflects the artist's long-standing interest in salvaging forgotten remnants of the past and elevating them by repurposing them with a futuristic aesthetic. For years, the artist has obsessively collected, archived, and repurposed pressboard, a heavy, multi-ply paper stock used in packaging and office supplies from the 1950s to the 1980s. Previously, pressboard has appeared as the hidden architecture in Kofie's collages, subsequently covered with layers of paint, ink, and spray. In "Rotationships", the only "paint" used is the colored pressboard itself; brushes only apply adhesive and varnish.
Even when painting, Kofie describes his process as one of building. In this series, construction is centered on a series of "rotationships," a word the artist coined to describe his ongoing relationship with circular forms. The circular forms represent the feminine ideal in his work, taming and controlling more hard-edged, angular elements. Here, circles are everything—centered, interlinked, stretched into oblongs, layered transparencies—all in different explorations of union.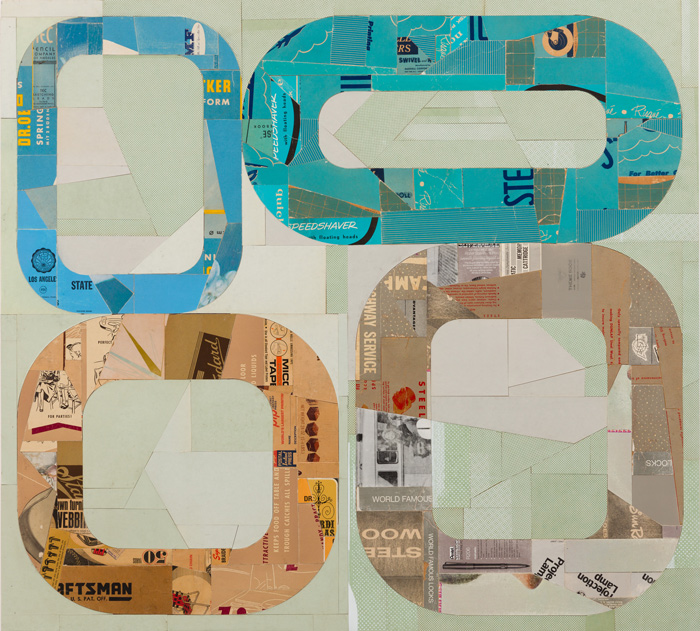 Kofie's respect for pressboard stems from its durability, malleability, and shelf appeal: it can be scored, folded, coated, screen-printed, embossed, while retaining its structural integrity. Steno notepads, file folders, album covers, industrial packaging—pressboard often packages old technologies from a predigital, bygone era. The artist has sourced this modest refuse of the past at estate sales in the greater Los Angeles area (as well as flea markets all over the world over), from the homes, workshops, and garages of the elderly, who saved everything, when things were made to last.
Augustine Kofie lives and works in Los Angeles. The exhibition was curated by Heron Arts director Tova Lobatz.
(Text adapted from the gallery's press materials)
---
INFORMATION
Heron Arts
7 Heron Street
San Francisco, California 94103 USA
hello@heronarts.com
Hours:
By appointment only.