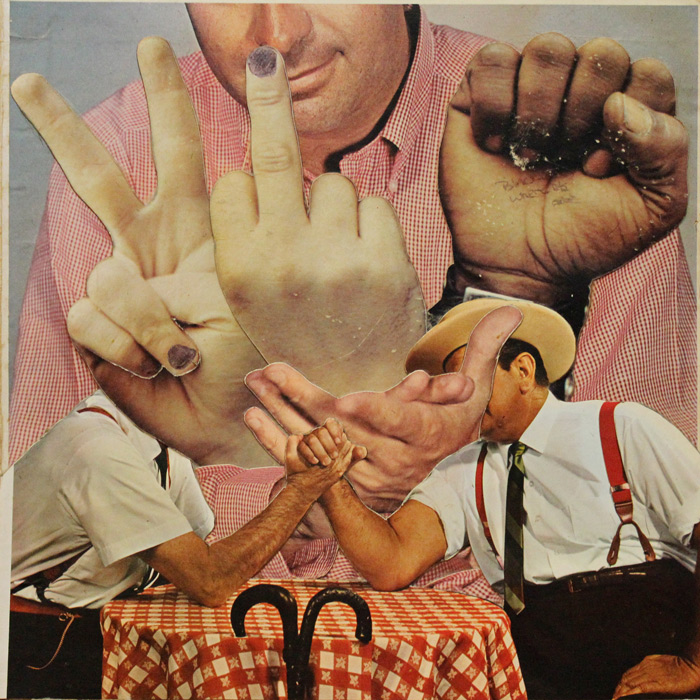 "Sorry-Go-Round": Tom Pappalardo
September-December 2015
"Sorry-Go-Round" features collage work and hand-painted typography by artist Tom Pappalardo. He has been working with vintage record covers, mostly culled from the dollar bins of several western Massachusetts music stores. Pappalardo is a graphic designer, writer, and cartoonist, living and working in Easthampton, Massachusetts.
Meet the artist at the opening reception, Friday, 9 October, 7PM
(text adapted from the artist's press materials)
---
INFORMATION
The Rendezvous
78 Third Street
Turners Falls, Massachusetts 01376 USA
(413) 863-2866
Hours:
Monday-Saturday, 11:30AM-1AM
Sunday, 10:30AM-1AM
Image:
Handout
by Tom Pappalardo
12″x12″
collage of old record covers
Courtesy of the artist