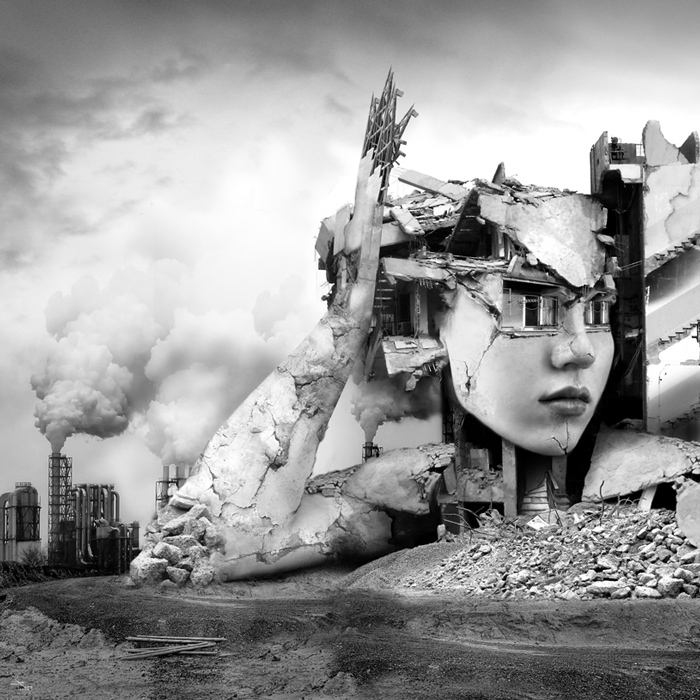 Surrealism Moscow, Zagreb, Lisbon, Coimbra
19 May-19 June 2017
The Casa-Museu Fernando Namora hosts an exhibition of 21st Century Surrealist artwork, including collage.
Svetlana Ratova from Moscow, Nikolina Petolas from Zagreb, Paula Rosa from Lisbon and Santiago Ribeiro from Coimbra are the artists in another edition of the small format "International Surrealism Now". These four artists, whose dreams, creativity and ideological freedom are the primordial force of their 21st century Surrealism, present their work in the legendary atmosphere of the Casa-Museu Fernando Namora (the Fernando Namora House-Museum). The artworks are surrounded by objects belonging to the great writer and painter Fernando Namora.
Fernando Goncalves Namora (1919-1989) was born in Condeixa. It was in this house that he lived until he was ten years old, and it was where he discovered his taste for drawing, painting, and writing. The house also serves as the repository of Namora's archives, which were transferred here from his office in Lisbon after his death.
The exhibition opens on Friday, 19 May at 5:30PM. The exhibition is presented by Santiago Ribeiro Art & Communication.
(adapted from the gallery's press materials)
---
INFORMATION
Casa-Museu Fernando Namora
Largo Artur Barreto 9
3150-124 Condeixa-a-Nova, Portugal
+351 239 949 120
Hours:
Monday-Friday, 10AM-1PM and 2:30-5:30PM
Image:
Human
by Paula Rosa