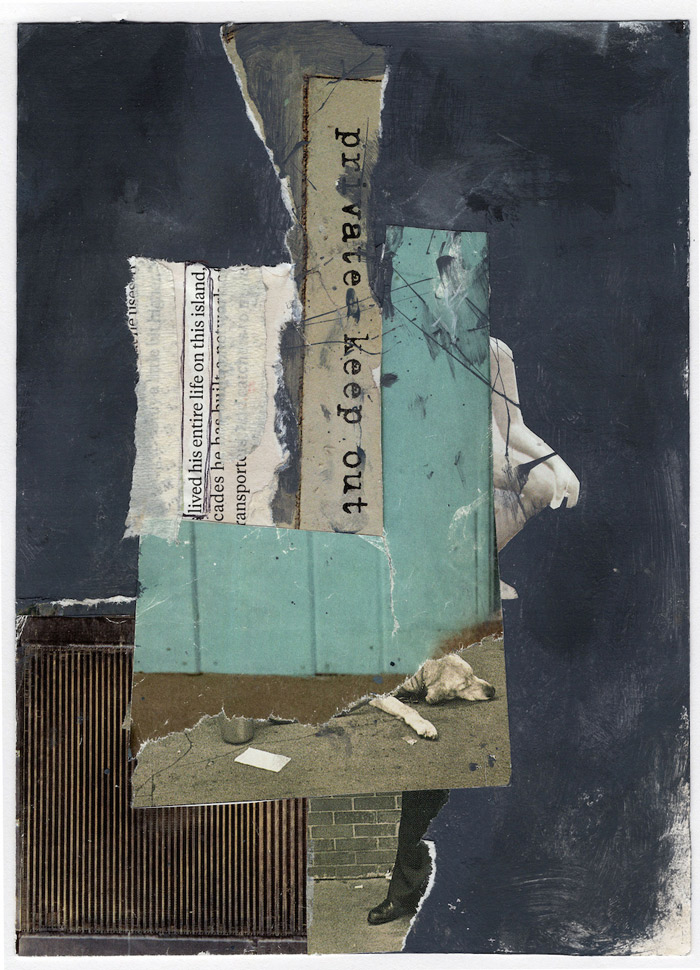 COLLAGE ON VIEW
Seema Shah: Unthought Known
at B1 Gallery at The Beaumont Studios in Vancouver, British Columbia, Canada
21 April-12 May 2023
Seema Shah is a self-taught collage artist and writer. She was a recipient of The Beaumont Studios' 2022 Artist to Watch Award and a highly commended artist in the 2022 Contemporary Collage Magazine Awards. Working intuitively, Shah pieces together narratives that are dark and questioning.
Shah's creative process is one of self-discovery, a process guided by the subconscious that helps give form to the "unthought known". A term coined by psychoanalyst Christopher Bollas, "unthought known" refers to experiences that reside within us, and that we in some way "know," but which we have never "thought" or been able to put into words.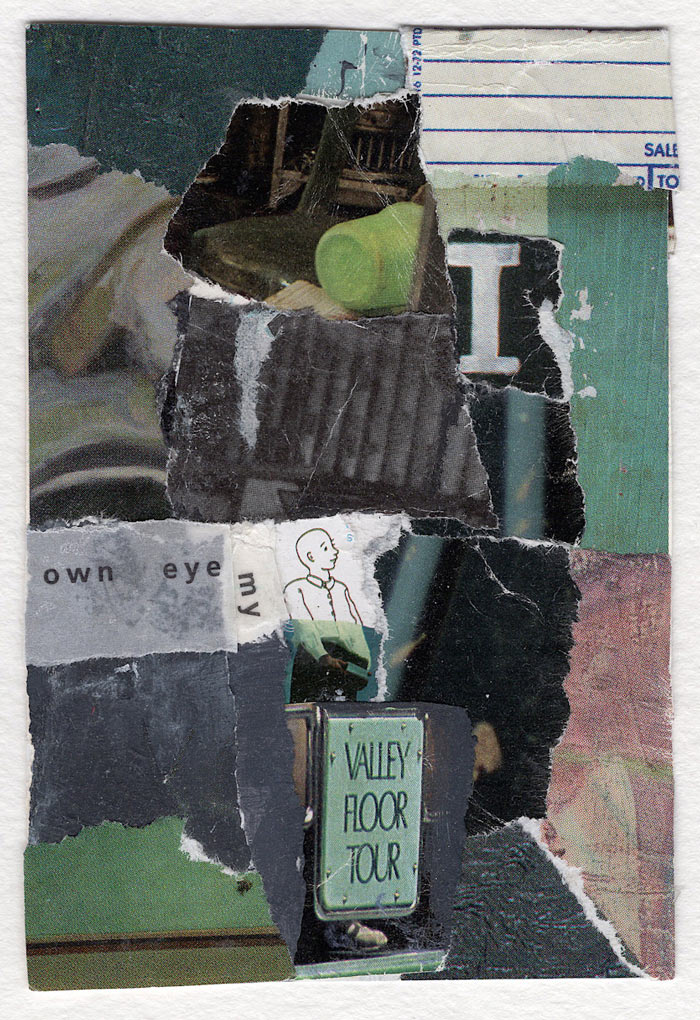 Hinting at something deeper, meaning is expressed obliquely in Shah's work through the use of metaphor–and, at times, even humour–creating distance and allowing the viewer to find their own connection to it.
"Unthought Known" includes collages on surfaces such as vintage book covers and matchboxes. It will also feature several text-based works, including collages with cut-up poetry and an excerpt from a book Shah is currently working on that combines her writing with collage drawings. Opportunities to interact with "invented objects" offer a more intimate viewer experience. Though dark and intense, the exhibition is also surprisingly playful at times.
(text adapted from material provided by the artist and gallery)
---
INFORMATION
B1 Gallery at The Beaumont Studios
2109 Alberta Street
Vancouver, British Columbia V5Y 3K4 Canada
info@thebeaumontstudios.com
HOURS:
Monday, Noon-6PM
Tuesday-Friday, 9AM-6PM
Saturday, 11AM-5PM