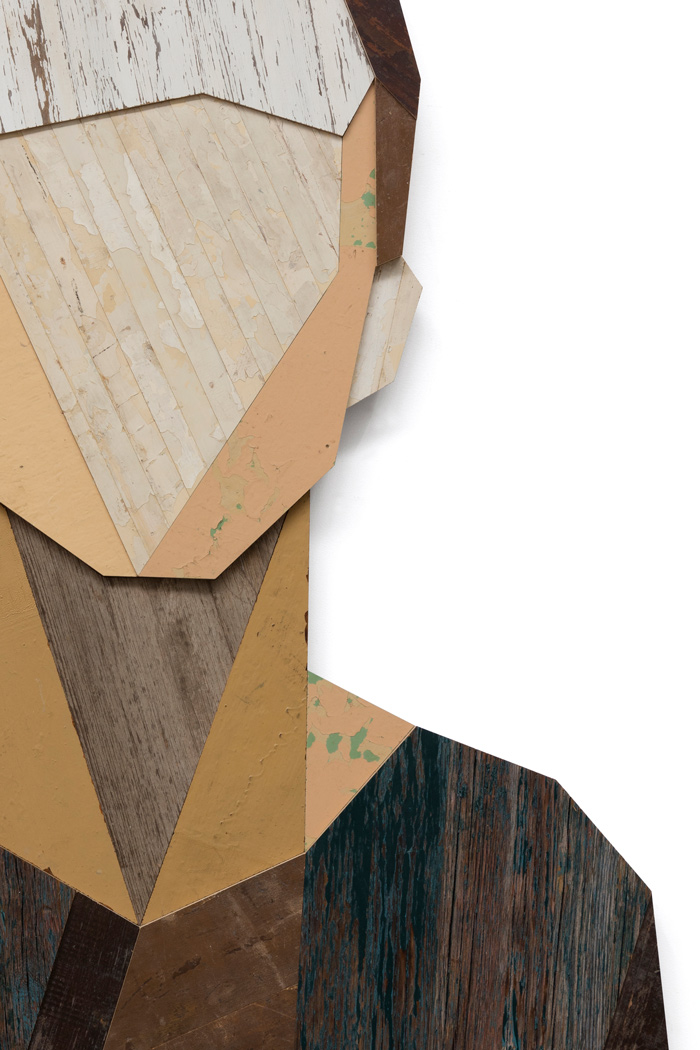 COLLAGE ON VIEW
Untold: Strook
at JLS Gallery in Mexico City, Mexico
8 March-12 April 2019
Belgian artist Stefaan De Croock – Strook presents "Untold", the first showcase in Mexico focusing on his iconic wooden sculptures.
Widely recognized for his stylized 2D busts, De Croock blends abstraction and geometry to assemble unlikely portraits. Strategically placed remnants suggest features, body positioning and even the presence of light and shadow on the juxtaposed surfaces. We do not recognize his characters, but there is a familiarity sparked by his manifestations which engage our collective memory.
De Croock considers the recovery and further assemblage of objects without purpose to be a "revival" of the material and by extension; the inherent history carried with them.
For "Untold", De Croock presents ten signature wooden sculptures, each constructed with wood belonging to a particular location. His stylized archetypes have no race or age, they represent universal figures; subtle metaphors for the scars every human being carries with them.
Stefaan De Croock – Strook has participated in exhibitions worldwide including Europe, the USA, Canada, Mexico, and Thailand.
In Kolaj #22, De Croock was profiled by Etty Yaniv and the cover featured his monumental untitled mural for The Crystal Ship (2017) in Ostend, Belgium.
Recently, De Croock created Obrońca (Guardian) at the Imperial Shipyard in Gdansk, Poland using only materials found on the site, which, among others, was the birthplace of the Solidarity movement. Watch a video about the project and the site HERE.
(adapted from the artist's and gallery's press materials)
---
INFORMATION
JLS Gallery
Edgar Allan Poe 30, local 101-A, Esq.
Emilio Castelar, Polanco, Mexico City 11560, Mexico
+52 (55) 9130 4924
Hours:
Monday-Saturday, 11AM-7PM
Images
Untold Portrait F II 19 (detail)
by Strook
recycled wood
Courtesy of the artist