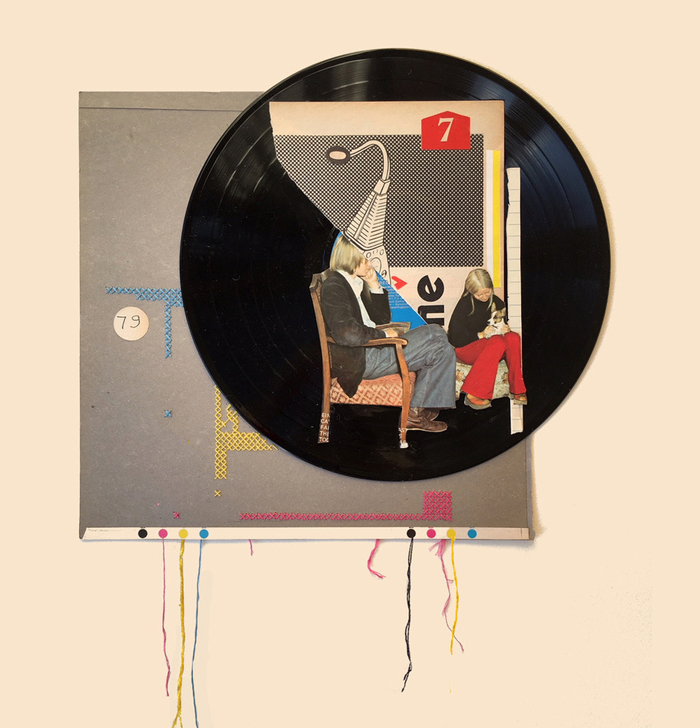 COLLAGE ON VIEW
Vinylism
at Edinburgh Central Library in Scotland
11-30 May 2018
Edinburgh Collage Collective (ECC) presents "Vinylism", an international selection of collages from their 2018 Open Submission Project. The theme of this year's project was the vinyl record. Once ubiquitous, now niche, the vinyl record inspired over 200 submissions to the project from artists around the world. ECC selected over 100 of the best of these for the exhibition.
Why Vinyl? Like collage, the vinyl record is a physical, analogue medium. It is both an art object in its own right and the mechanism for expressing ideas. This commonality made it an ideal subject for their project.
Thirty works from "Vinylism" are on display on the Mezzanine Floor. This preliminary event is an opportunity to view just some of the many submitted works. The full collection of vinyl collages will be exhibited at the Tent Galley, 3-14 July 2018.
(adapted from the artist's press materials)
---
INFORMATION
Edinburgh Central Library
Mezzanine Floor
7-9 George IV Bridge
Edinburgh EH1 1EG United Kingdom
+44 131 242 8000
Hours:
Monday-Wednesday, 10AM-8PM
Thursday-Saturday, 10AM-5PM
Image:
Unplugged
by Rhed Fawell
Courtesy of the artist