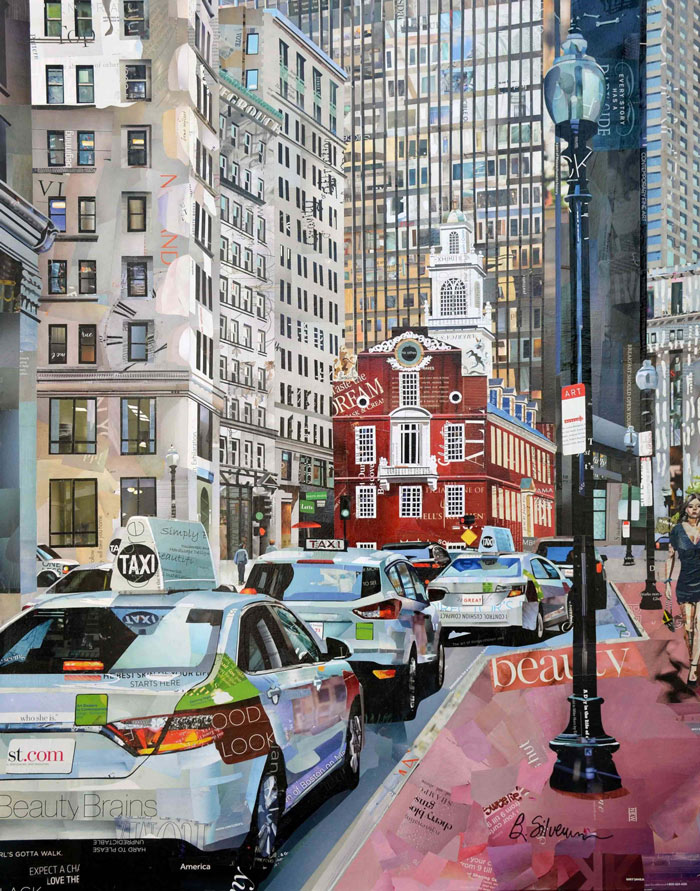 COLLAGE ON VIEW
"WORDplay: art inspired by text"
at gallery blink in Lexington, Massachusetts, USA
29 September-22 October 2017
Opening reception: Friday, 6 October, 5-8PM
"WORDplay", showing over 200 works by over 30 artists, features art inspired by text. Some pieces incorporate text as part of the image, while others take their inspiration from a book, poem, play, newspaper, or magazine article. The show is not pun-free.
Art "speaks" whether or not text is included, but the inspiration of the written language combined with the visual language of an artist makes for a compelling body of work. Each piece of art has its own story to tell and makes a good read.
Curated by Gillian and John Ross.
(adapted from the venue's press materials)
---
INFORMATION
gallery blink
1963 Massachusetts Avenue
Lexington, Massachusetts 02421 USA
(781) 698-9994
Hours:
Call for hours
Image:
Taxi Line Up
by Betsy Silverman
48″x36″
collage
Courtesy of the artist