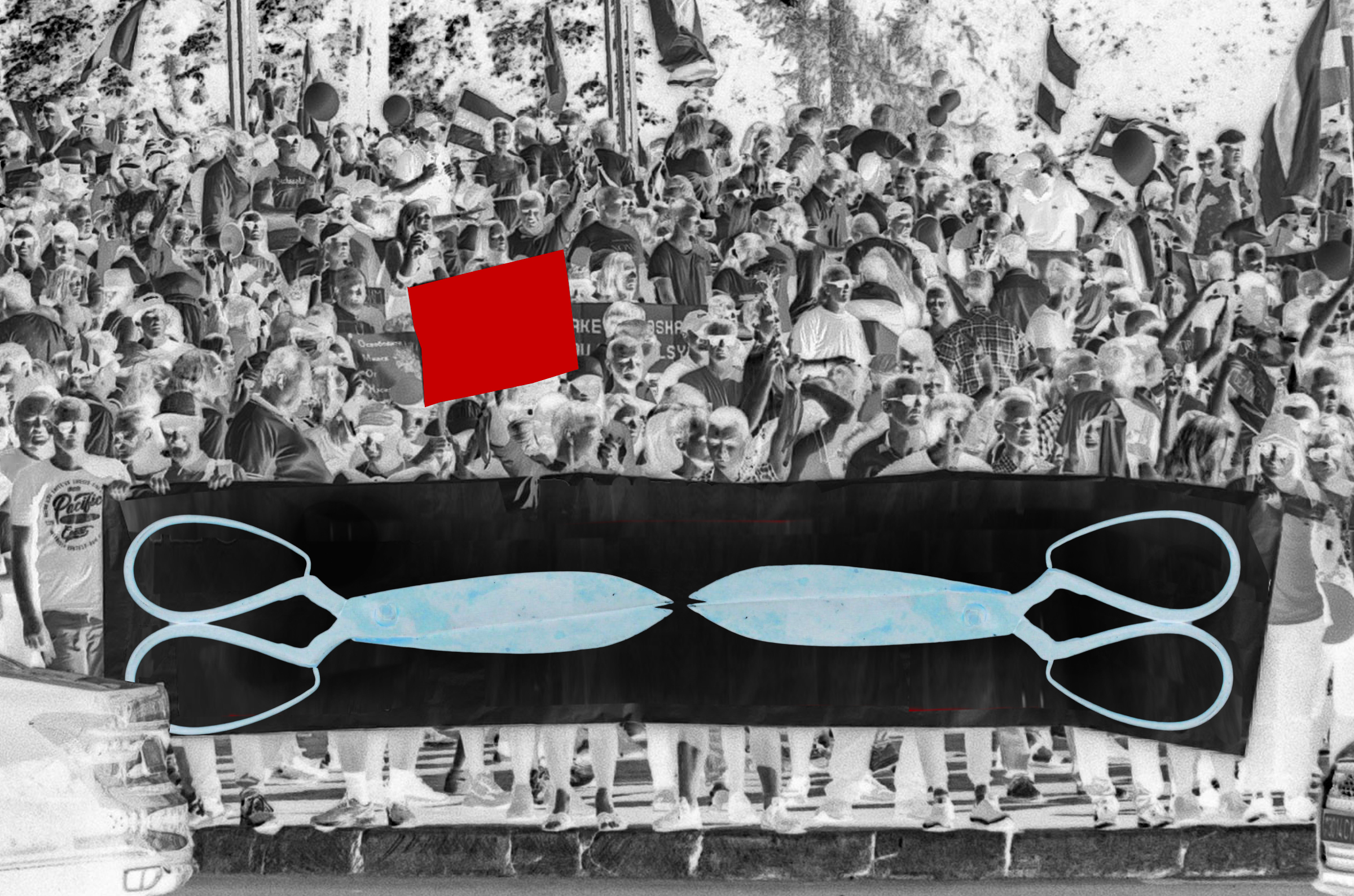 COLLAGE RESIDENCY
Kolaj Institute Announces the Artists Selected for the 2022 Politics in Collage Residency
Kolaj Institute is pleased to announce the twelve artists selected to participate in the 2022 Politics in Collage Residency.
We are living in an explosively political time, faced with crises that are not only deepening individually but becoming increasingly intersectional in relation to each other. There is a strong history of collage art being used to tackle complex socio-political issues during some of the most difficult eras but how can it meet this moment and spark meaningful dialogues about our varied, contemporary issues?
During the Politics in Collage residency, we will be discussing the history of political collage and important political collage artists, exploring how to curate and exhibit this crucial art form, and, most importantly, challenging ourselves to push our own artistic practice further in the creation of political collage. During the month-long residency, artists will hear from a variety of guest speakers specializing in different aspects of this form during four virtual meetings on Tuesdays from 4-6PM EST. Through ongoing online discussions and regular collage exercises in between meetings, artists will learn how to articulate complex political subjects in their work and explore how to inspire engagement with difficult socio-political topics through collage.
Artists in the residency will conceptualize and begin work on a piece exploring a political or social subject of their choosing. Although the works may not be completed by the end of the residency, they will be regularly critiqued and discussed by the group throughout. Artists will write an artist statement that documents and provides critical context for their work. The completed work and texts from the residency will result in a book published by Kolaj Institute and an exhibition, whether in-person or online, to be determined at a later date. Read about the results of the previous Politics in Collage Residency HERE.
G.E. Vogt will be leading the residency, shedding light on her own work as a political collage artist, as well as moderating discussions and sharing resources with artists. Professor John J Heartfield will discuss the history of his grandfather, John Heartfield, and how his work was not only a crucial part of the resistance to fascism in World War II, but continues to have a resounding impact in today's world. Professor Wendy Parker will take the artists through a broad history of political collage, how it has engaged with and influenced different socio-political movements, and various collage artists who have played key roles in furthering this art form. Kyle Williams, director of the non-profit Andrews-Humphrey Family Foundation, which oversees the Benny Andrews Estate, will speak about the development of Andrews's artistic practice as it led up to, and continued alongside, his political activism. Ric Kasini Kadour will speak to the importance and relevance of political art in relation to its influence on contemporary cultural and political narratives.
The goal of this residency is to help collage artists who are creating social/political work, or interested in doing so, to grow and expand their practice. By the end of the residency, the participants will be able to practically apply to their own work what they have learned from lectures, discussions, and practical exercises.
---
PARTICIPATING ARTISTS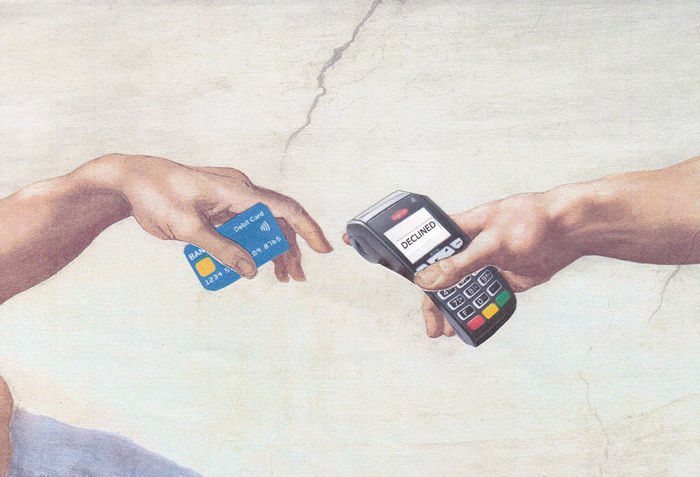 Amanda Lynch is a UK artist who graduated in Fine Art (BA) 2013 at De Montfort University, and graduated in Arts (MA) 2016 at De Montfort University. Lynch works with mixed media, interactive artworks, collage and digital artworks. Lynch's work explores social engagement and practice, within community-based projects. Lynch is the founder of the Correspondence Collective, and is co-curator of establishing Prison Residencies, an artist residency programme within a decommissioned prison in Somerset, UK. Lynch's work examines her own personal experiences with disability and social politics, by making is a means to digest, breakdown and understand these experiences. Depending on the subject matter the medium will follow, this has evolved to using a wide range of artistic practices within Lynch's work.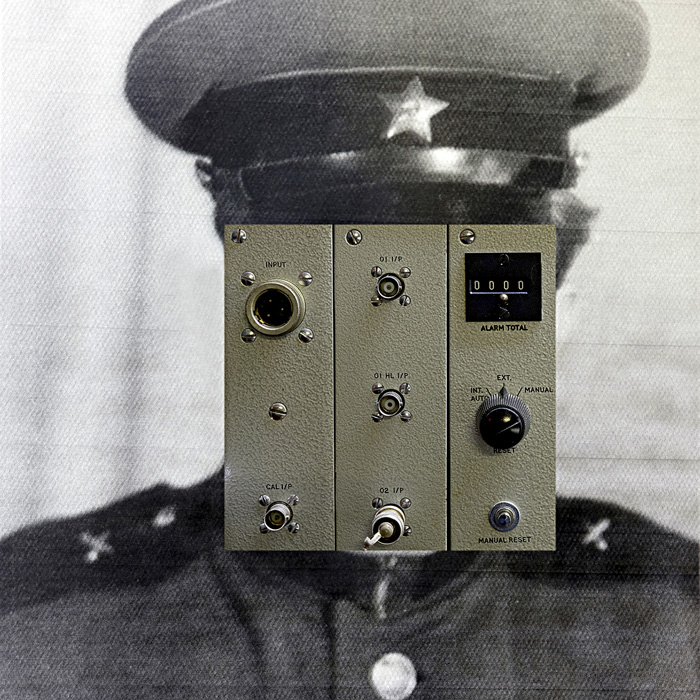 Anna Sellen is a photographer and multi-disciplinary artist living and working in the West Coast of Wales, UK. She works across photography, video, sound and text to tell stories about transitions that people and places undergo. Transition remains the common thread that embraces the diversity of themes within her work, from the changes in the natural environment to the shifting identities, belonging and memory. Her recent work Lest it should fade is a visual and sound reflection on the decline of the bees and their habitats worldwide. This work is part of "Bees (and other species)" INK collective project that was exhibited at Wales' International Photography Festival Diffusion 2021 and at Look Photo Biennial 2022 (UK) and is currently exhibited at Brighton Photo Fringe festival. As artist-in-residence at the Kelvedon Hatch Cold War Bunker (2020-2022), Sellen uses her family's and the bunker's archives to explore personal and collective memories of the Cold War. Her work Ground Zero and Bunker Diaries won the Shutter Hub Portfolio Award at FORMAT 2021. Sellen's Drip by drip, we are fed with concrete (2022) has been selected for the RPS International Photography Exhibition (2023), The Pupil Sphere's Graduate Showcase 2022, Daylight Photo Awards 2022 Juror's selection, Shutter Hub Yearbook 2022 publication and exhibition, Photoworks awards, amongst many others. This work is being published in Photoworks Magazine, the RPS Women in Photography WE ARE magazine, exhibited at CULTVR Lab (UK) and shortlisted for FORMAT International Photography Festival 2023 and other events. Sellen's practice embraces independent and collaborative working. In 2022, Sellen took part in Peer to Peer UK/Hong Kong artist exchange, symposium and festival. She is a founding member of INK collective of 6 photographers based across the UK. Sellen's unique skillset combines analogue and digital photography with research, community development, engagement and training.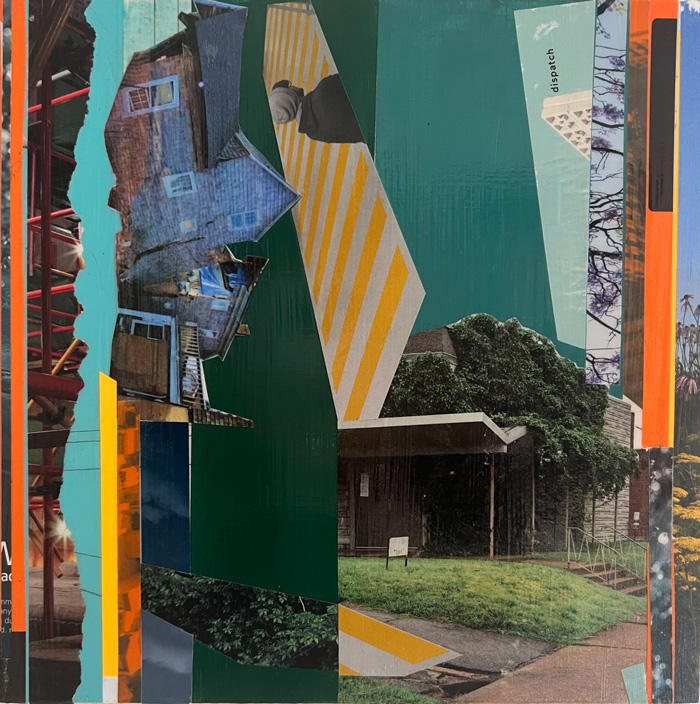 Ava Werner is an artist and educator. She has her MFA from Pratt Institute and a Masters of Education in Art Education from Columbia University in New York. She is a full-time Lecturer in the Art and Design Department at Cal-Poly in San Luis Obispo. Her work has been shown nationally and internationally. Werner has been working in Collage and mixed media for most of her career as an artist. She feels the art form is particularly relevant to our time. As print slowly diminishes its impact in the world, using printed ephemera and collecting it has become a small obsession. Using that ephemera and appropriating those images speaks to our values and intentions as a culture. The printed image also speaks to our shared history and the transitory nature of our reality. Werner has an upcoming solo exhibition at The Shirley Project Space in Brooklyn, NY in 2023. She has participated in a number of residencies, some of the most influential has been the Scanz Conference residency in New Zealand in 2015. At this residency she had the privilege of spending time with the Maori at Parihaka in New Plymouth, NZ. During that residency, Werner and her partner created the Waterlinks Project which is ongoing. Werner currently lives and works in the Central Coast of California and is very fortunate to see the Pacific ocean everyday.
Diego Bexar is a Colombian designer, photographer, and graphic artists working in the United States. Bexar started working in collage in 2020, during the height of the COVID19 pandemic. Bexar considers collage to be a revolutionary art form that is especially suited to respond to the complex challenges of the 21st century. He has designed magazine covers and posters, as well as websites and mobile applications. As an immigrant to the United States, after having grown up in Colombia during the country's long civil war, he is not only fascinated by the intersection of politics and arts, but also the interplay between geography, language and culture. Bexar received a Journalism degree from the University of Montana in 2008. He enjoys crossing borders and travels often, but calls Missoula, Montana, his home.
Ginger Sisco Cook's journey into the world of analog collage began, like so many self-expressionists around the world, during covid lockdown. Secluded in rural northeast Texas during the Spring of 2020, collage offered a way to cope with the relentless deluge of increasingly polarized newscasts while sequestered away from human interaction. Watching the world on fast forward while life at home was paused indefinitely became the backdrop and inspiration for Cooks' work. Using vintage and modern media, she creates stark images daring viewers to compare nostalgic issues ranging from civil rights to nuclear war, and reminding them these struggles may come in new, brighter packaging, but are still as urgent as they were 50 years ago. In 2014, she earned a Master of Fine Arts degree with a photography emphasis. Prior to the pandemic, she taught photography, art appreciation, and graduate studies at Texas A&M University—Commerce. Her photographic work has been in galleries, museums, public exhibitions, and private collections. Since she put down her camera and abandoned the darkroom, she has been working to create a body of collage work focusing on political issues.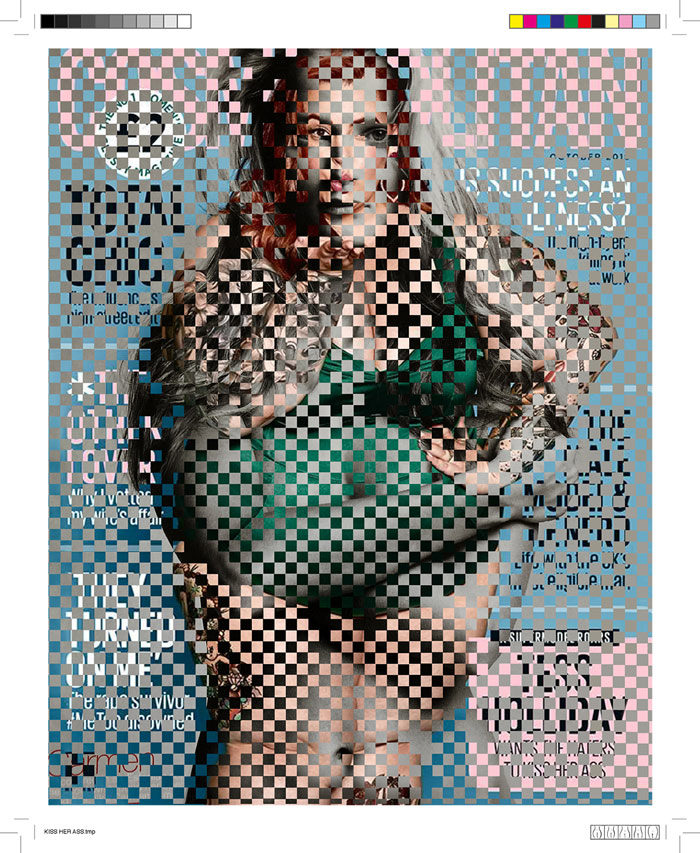 Karina Walter is a Brazilian artist who has lived for some years in Spain and Germany and has been based in Charlotte, NC, since 2018. She is a photographer and makes analog and digital collages, short videos, assemblages and sculptures. She graduated in Pharmacy (Brazil, 2000), and has a Masters in Marketing (Brazil, 2005). In 2011, she studied photography at the Centro Internacional de Fotografía y Cine, in Madrid. In 2017, she started making collages. She focuses her work on how women's bodies and minds are shaped and/or domesticated since they are born. She works mostly with fashion magazines and recently, she participated in two online courses focused on women history. Since 2019 she's taken part in international group exhibitions in Brazil, Mexico, Spain, Slovenia and London. She was one of 13 artists selected to be on the 2023 Brazilian Collage Society Calendar, the theme of which was democracy, and she chose to speak about women's freedom to live and to be the way they want.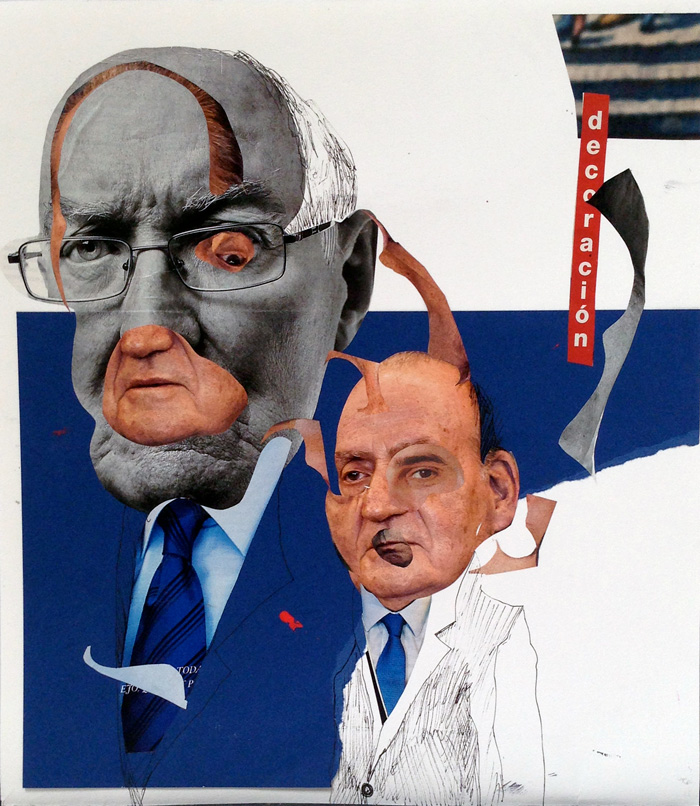 Kim Rae Taylor is an American artist and educator. She works with a variety of themes that draw from nature, language and gender. She currently serves as Associate Professor of Fine Art for the University of Cincinnati Clermont College. Taylor received an MFA from the College of Design, Architecture, Art and Planning (DAAP) at the University of Cincinnati, and BFA from The College of Fine Arts of The University of Texas at Austin. Additional studies include the University of Georgia, Cortona, Italy, and the Metáfora Center for Art Therapy Studies, Barcelona, Spain. Taylor began her professional career as a background artist in cartoon animation, and later worked as an illustrator and product designer. Her work has been exhibited in a variety of venues across the U.S. and abroad, and she has been an artist-in-residence at Taipei Artist Village, Red Gate Beijing, the Cill Rialaig Project, County Kerry, Ireland, and the Armory Art Center in West Palm Beach, Florida.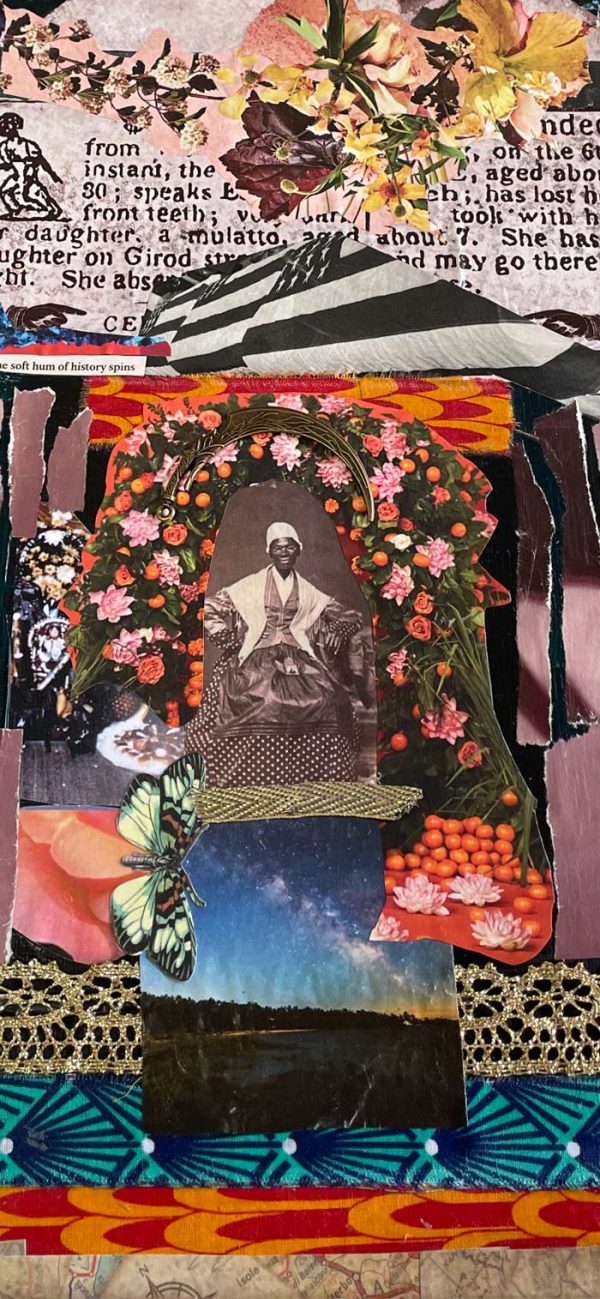 LaVonna Varnado Brown is a multidisciplinary artist and community worker. She earned a BA from Southeastern University Louisiana with a focus on Theatre and Liberal Arts. After studying abroad in London and Paris in the summer of 2009, LaVonna has worked as an installation artist, artist advocate, teaching artist, and tutor in and around New Orleans. Arijino Artistry is the artistic practice sustained by the work of LaVonna Varnado-Brown. LaVonna creates mixed media visual art that is AfroFutiristic in aesthetic with odes to history, the Divine Feminine, and floral daydreams abounding. She has developed her practice around intentional engagement to inspire action through creative expression. AfroFuturism is a cultural aesthetic that explores the intersection of art and history with intention to inspire action in the now by healing beyond trauma. In addition to curating intentional workshops, LaVonna creates works using acrylic, hand drawn form, and sculpture that speak from the experience of a Black mother creatively navigating the American landscape with a focus on healing and raising spatial awareness. Through her work she hopes to uplift the narrative of rest, joy, resistance, and wholeness. LaVonna's work has been exhibited at Tulane Newcomb in support of environmental justice and has a creative residency (July 2021-Jan 2023) with Long Vue House and Gardens in New Orleans where she lives.

Liz Aukamp LaGarde is a self- and school-taught artist who finds her pleasure in color and creation. LaGarde began crafting as a child with fond memories of creating colored plastic forms with white glue, tape, and markers. As she grew up, in the Maryland suburbs outside of Washington, D.C., she decided that art school was the best avenue to foster that sense of play. Once LaGarde graduated high school, she attended the Rhode Island School of Design. It was so very different from her schooling up to that point, and a great community of like-minded creative people. Looking for that same sense of creative community drew her to the Torpedo Factory Art Center and The Art League in Alexandria, VA after college. LaGarde worked at The Art League for eleven years in various positions, all while meeting fantastic people and exploring different media and crafts. In this time she learned something about herself: most of all she loves color and texture. In addition, she rejoices in the act of collecting objects and enjoys playing with paint, paper, glue, and the many other things she ferrets away in her studio. Sometimes these materials coalesce into a finished piece of artwork, sometimes they merely provide a new perspective from which to begin again. Whether it is experimentation and play, or a finished piece, LaGarde loves the process of making art in her studio in Frederick, MD.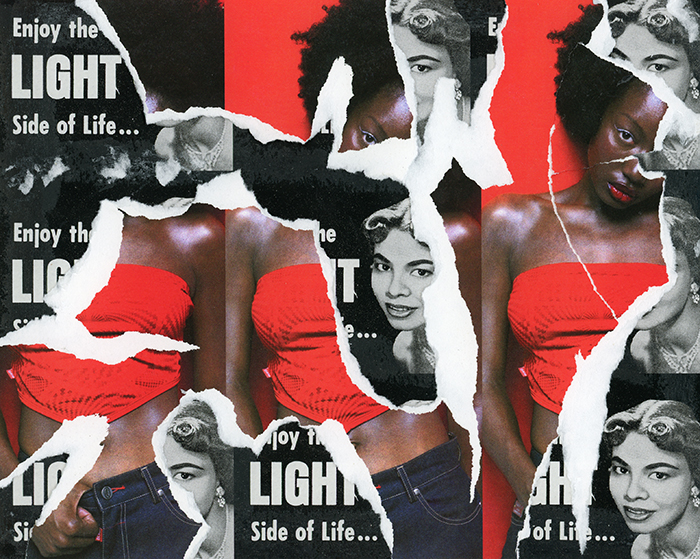 Rachel Elise Thomas is a Detroit-born, lens-adjacent, multidisciplinary artist and designer, who obtained her BFA in Photography from the College for Creative Studies (2019). Thomas primarily works in traditional/digital collage and documentary photography where the two mediums often overlap. Incorporating personal and familial photographs and artifacts, her work explores issues concerning identity, family, spirituality, womanhood, and the secrecy that revolves around the Black experience. Thomas is also heavily influenced by her collection of Black publications including Ebony, Essence, and Jet magazines from the 1940s through the 2000s. An integral part of her practice involves high resolution scanning and printing with the use of different grades of paper in large format, the effect of which amplifies the viewing experience. As a freelancer, Thomas has worked for several digital and print publications contributing portraiture or artwork to InStyle, The New York Times, Vanity Fair, Rolling Stone, Bloomberg Businessweek, National Geographic, among others. In the fall of 2022, Thomas began her MFA journey with an emphasis in Photography at the Cranbrook Academy of Art (2024), whose non-traditional program helps her expand her studio practice while growing in ways that compliment her multidisciplinary approach.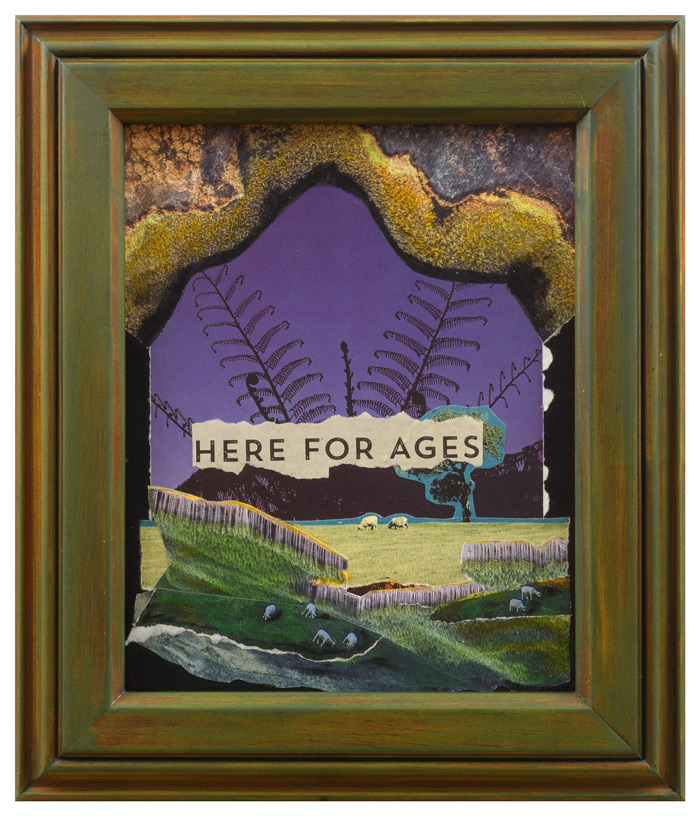 Teresa HR Lane lives in Matauri Bay, Northland, Aotearoa/New Zealand, receiving both BFA (2012) and MFA(2017) from Elam School of Fine Arts at the University of Auckland, New Zealand. As a mixed media analog collage artist Teresa is influenced greatly by the here and now, and is often making art as an immediate response to how and where she is living. The most recent works, show the artists very apparent shift from the urban to the rural with new works deeply influenced by an agricultural landscape and conversations addressing global environmental thinking, "Here For Ages", Sanderson Contemporary 2022 October, "Deeply Sorry Future", MD Gallery 2022 May/Jun, "Ringleaders", 2021 Dec/Jan, "Without End" 2021 Sept/Oct. Whilst living in Auckland the artist was heavily motivated by the urban, in particular our identity, with shows, "Love In The Time", 2020 August, "Oh My, God", 2019 August, "A Picture Says 400 Words", 2019 August, "I've Hidden Your Knickers Under Here (where the boys won't see)", 2019 April, "Nevermind The Apocalypse", Paul Nache Gallery, Gisborne 2018 April, "How Can I Seduce You" MFA, 2017 December, "Cockware", Paul Nache Gallery, Gisborne 2017 November, "Gods Becoming Men", 2017 October, "Same As It Ever Was", 2017 March, "The Intellectual Fashion Show", 2016 October. Lane was the recipient of Akel Schulte Runner-up Award in the 2019 Molly Morpeth Canaday Award, and finalist in the 2019 National Contemporary Art Award and the Wallace Art Awards in 2017.
KVSS Varshini is a graphic design student from National Institute of Design, Ahmedabad, India. She is currently pursuing her fourth and final year of undergrad. Varshini is passionate about visual storytelling and often finds herself working at the intersection of collage, typography and publication design. She originally hails from Hyderabad (South India), so the change in environment in Ahmedabad (North-Western India) has pushed her to get out of her comfort zone and push herself while not forgetting about her roots. Varshini has been fortunate enough to get her 63 days of Odia type project featured on Design United which is a Platform for Regional Connection Collaboration. Another achievement that she holds close to her heart is the glyph design for the letter Z that made it to the final typeface of the Diversity Type project. Varshini has also been actively a part of the 2021's convocation ceremony design for NID as a student designer.
---
FACULTY
G. E. Vogt has exhibited in various juried exhibitions across the US. In 2019, Fresh Paint Gallery held a major exhibition of her work and she spoke on the "Women In Collage" panel at Kolaj Fest New Orleans 2019. She is currently participating in a five-month virtual residency with The Crit Lab, working with other artists in the field of critical, ethical art. Her works continue to explore the themes she has been interested in since her performance work which have become increasingly relevant—the unmanageable socioeconomic gap, the various forms of inequality prevalent in the U.S., and the toxicity of our political climate. However, as her work has advanced, Vogt has become increasingly committed to working with and building a community of other socio-political collage artists. She created and is currently curating the SoPoCollage page to showcase these artists; participated in Kolaj Institute's virtual Money Money Collage Residency, illustrating Eleanor Porter's 1918 social commentary on capitalism and wealth, Oh, Money! Money!, with eleven other collage artists; and most recently coordinated and directed Kolaj Institute's "Politics in Collage" virtual residency to further advance the field of socio-political collage, and help artists grow their work in this field. Vogt lives and works in San Diego, California.
Red Burns, the founder of New York University's multimedia program, described John J Heartfield as "a wonderful blend of the technical and the artistic, a musician with a keen appreciation for the visual arts." John received a Tisch School of the Arts award "for pioneering work in interactive media." John is the paternal grandson of the groundbreaking Dada artist and graphic design genius, John Heartfield. With the artist Lance Hansen, John is writing a graphic novel focusing on his grandfather's cinematic life. The first chapter, "The Night the Nazis Came to Murder My Grandfather", appears online and in print in The Nation Magazine (April 12, 2021). A chapter regarding German Dada's turbulent years will be available soon. An accomplished musician and songwriter, John has brought together a group of brilliant musicians for One Hand!, an upcoming international multimedia event to encourage voter participation. You can find out more about John's words and music at JohnHeartfield.com. John curates The John Heartfield Exhibition (JohnHeartfieldExhibition.com). In 2009, he built the exhibition to increase his grandfather's recognition and renown. The Heartfield Exhibition continues to grow beyond the most optimistic expectations. Today, it features world-class contemporary collage artists. Events worldwide ask Professor Heartfield to give his interactive presentation, Art As A Weapon. Audiences are particularly delighted to hear stories about his grandfather's fascinating personality and anecdotes from when John enjoyed vacations with his grandfather in Europe.
Wendy Ann Parker is an art historian currently teaching at Iowa State University. A Vermont native, she moved to the Midwest to do her graduate work at the University of Iowa, home of the International Dada Archives. Wendy's research is centered on activist art, and her MA thesis examined the political collage/photomontage work of Dada artists including John Heartfield, Hannah Höch, Raoul Hausmann, and Kurt Schwitters. She is currently finishing a doctoral dissertation focusing on more contemporary artists, particularly Martha Rosler. Wendy is especially interested in how activist artists reach their intended audiences and feels that in today's culture of visual sophistication, collage is arguably the most potent medium for communicating those messages.
Kyle Williams is an artist and educator, as well as the director of the non-profit Andrews-Humphrey Family Foundation, which oversees the Benny Andrews Estate. He lives and works in Brooklyn, NY, where he also teaches at Pratt Institute. The AHFF was established in 2005 by artists Benny Andrews and Nene Humphrey. The Foundation builds knowledge and fosters understanding around the life and work of Benny Andrews. It upholds Andrews's commitment to education, social justice, and the project of creating a fuller, more accurate historical canon that acknowledges the contributions of women and people of color to the arts. The Foundation oversees the Benny Andrews Estate: the artists' personal archive and an extensive collection of his artworks located in his former studio in Brooklyn, NY. The AHFF's mission is to provide educational programming on Andrews's life and work, including online resources, student outreach, access for academic researchers, and an artist fellowship through MacDowell.
Ric Kasini Kadour, a 2021 Andy Warhol Foundation for the Arts Curatorial Fellow, is a writer, artist, publisher, and cultural worker. Working with the Vermont Arts Council, Kadour curated four exhibits: "Connection: The Art of Coming Together" (2017) and Vermont Artists to Watch 2018, 2019 and 2020. In 2017, he curated "The Art of Winter" at S.P.A.C.E. Gallery in Burlington, Vermont. In 2018, Kadour curated "Revolutionary Paths: Critical Issues in Collage" at Antenna Gallery in New Orleans, which bought together collage artists whose work represents the potential for deeper inquiry and further curatorial exploration of the medium; followed in 2019 by "Cultural Deconstructions: Critical Issues in Collage" at LeMieux Galleries in New Orleans, which furthered the conversation. Since 2018, he has produced Kolaj Fest New Orleans, a multi-day festival & symposium about contemporary collage and its role in art, culture, and society. As Curator of Contemporary Art at Rokeby Museum in Ferrisburgh, Vermont in 2019 and 2020, he curated three exhibitions, "Rokeby Through the Lens" (May 19-June 16, 2019), "Structures" (August 24-October 27, 2019), and "Mending Fences: New Works by Carol MacDonald" (July 12-October 25, 2020). He also curated "Contemporary American Regionalism: Vermont Perspectives" (August 17-October 20, 2019); "Where the Sun Casts No Shadow: Postcards from the Creative Crossroads of Quito, Ecuador" (November 1-30, 2019); and "Many Americas" (August 20-November 27, 2022) in the Wilson Museum & Galleries at the Southern Vermont Arts Center. "The Money $how", co-curated with Frank Juarez, was presented at the AIR Space Gallery at Saint Kate-The Arts Hotel in Milwaukee, Wisconsin (April 10-September 12, 2021). For Birr Vintage Week & Arts Festival in Birr, County Offaly, Ireland (August 13-20, 2021), he curated "Empty Columns Are a Place to Dream", which traveled to the Knoxville Museum of Art in January-February 2022. At 516 ARTS in Albuquerque, New Mexico, Kadour co-curated with Alicia Inez Guzmàn two exhibitions: "Many Worlds Are Born" (February 19-May 14, 2022) and "Technologies of the Spirit" (June 11-September 3, 2022). Kadour is the editor and publisher of Kolaj Magazine. He has written for a number of galleries and his writing has appeared in Hyperallergic, OEI, Vermont Magazine, Seven Days, Seattle Weekly, Art New England (where he was the former Vermont editor) and many others. Kadour maintains an active art practice and his photography, collage, and sculpture have been exhibited in and are part of private collections in Australia, Europe and North America. In January-February 2020, he was artist-in-residence at MERZ Gallery in Sanquhar, Scotland. He holds a BA in Comparative Religion from the University of Vermont. Kadour splits his time between Montreal and New Orleans.