Kolaj is a quarterly, printed magazine about contemporary collage.
We are interested in how collage is made, how collage is exhibited, and how collage is collected. We bring together critical reviews and essays with artist profiles, event highlights, and articles on collage collecting, exhibiting, and making. Kolaj is published in Montreal, Quebec by Maison Kasini.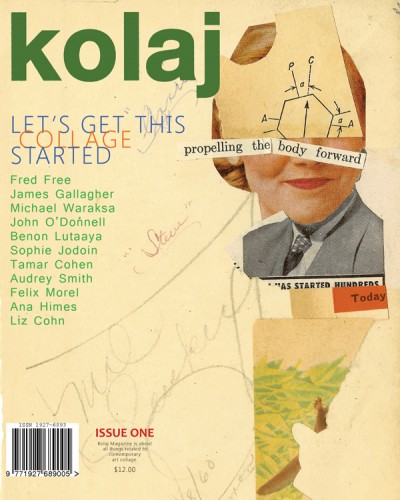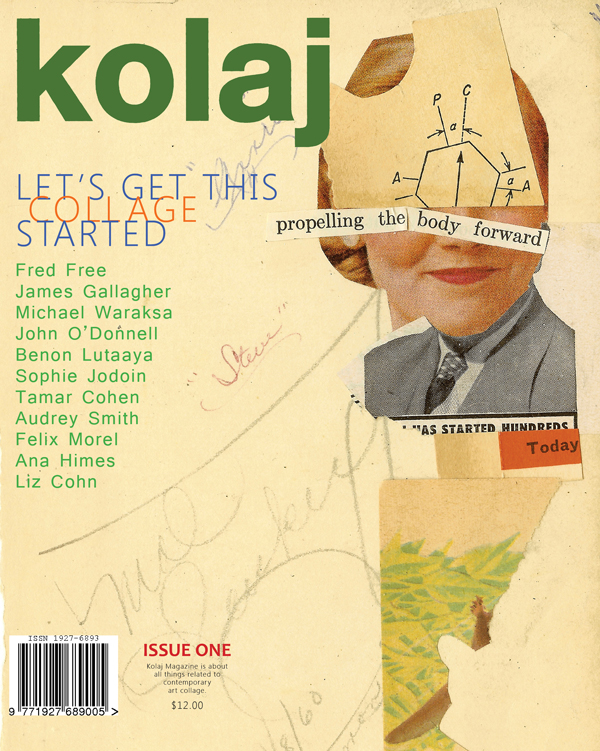 ISSUE ONE
Let's Get This Collage Started

Editor
Benoit Depelteau
Contents
Kolaj Editor Benoit Depelteau interviews Boston-based Fred Free.
Jp King writes about the disfigurative collage of James Gallagher and Sophie Jodoin.
We learn that Liz Cohn is playing with a full deck in Portland, Oregon.
Billy Mavreas tells us about Felix Morel's overwhelming visions.
Audrey Smith shows us her studio.
Portfolios from collage artists in
Hartford, Connecticut
Chicago, Illinois
New York City
Madrid, Spain
Johannesburg, South Africa
And much, much more
SUBSCRIBE OR ORDER AN ISSUE

CANADA
(Canadian dollars)
Send an email to info@kolajmagazine.com
to receive an announcement of future publications.
Or follow Kolaj Magazine on
FACEBOOK