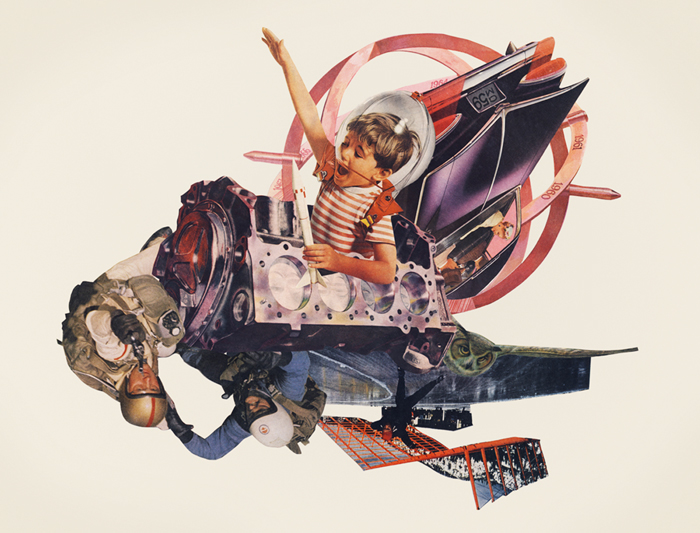 AT KOLAJ FEST NEW ORLEANS
Collage Making & Conversation with Mighty Joe Castro
Mighty Joe Castro often starts his collage on a large sheet of paper on the floor. "I don't like to be confined by size," he said. "When starting a collage, I often set out with a very specific concept or goal in mind–other times, it begins as playfully collecting images that speak to me and then putting them together to see what the visual conversation brings."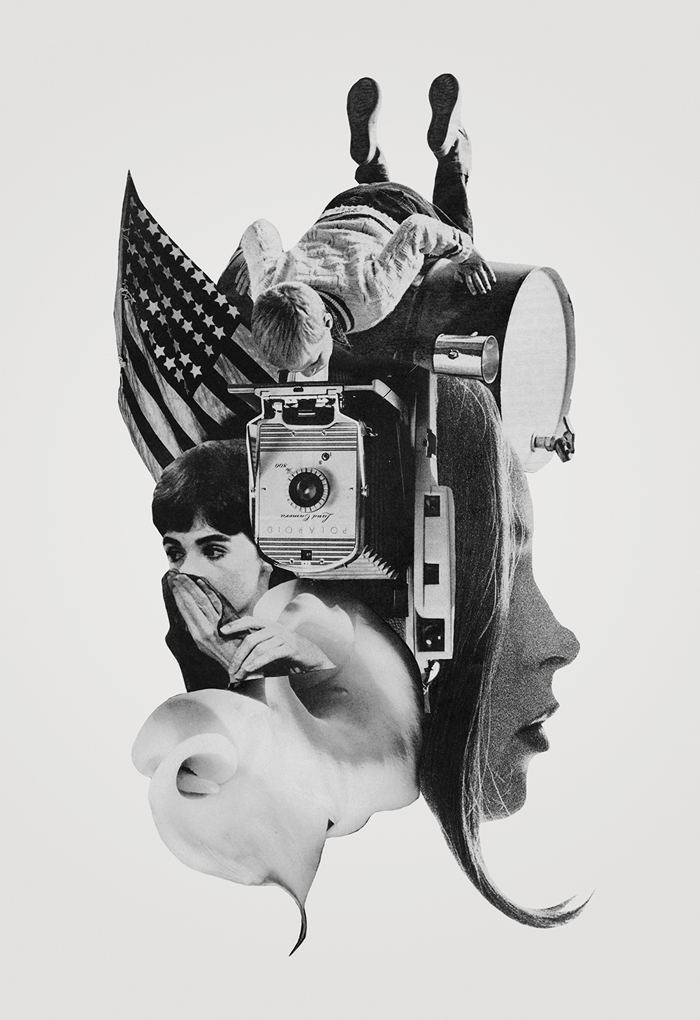 Castro is an accomplished Philadelphia-based collage artist, musician, and graphic designer. His artwork has been shown in galleries and art spaces across the United States, Canada, and Europe. He was featured in an Artist Portfolio in Kolaj #8 and in Collage Artist Trading Cards, Pack 1. His series, "Signs of the Zodiac" appeared in the German edition of Glamour Magazine. His work was published in Gestalten's The Age of Collage: Contemporary Collage in Modern Art, which was announced in Kolaj #6.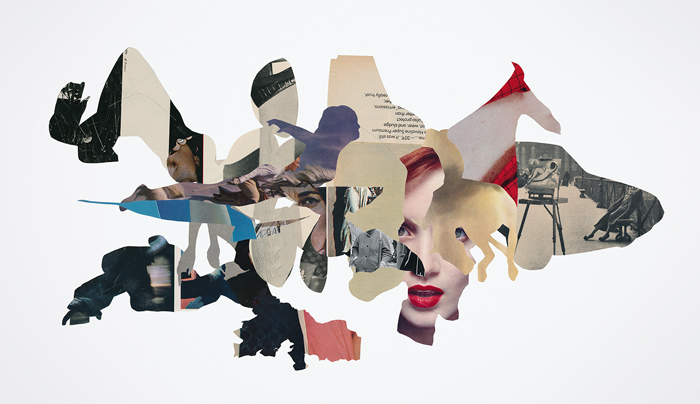 His collages are a dynamic walk through a variety of themes: "dualism, injustice, modern life, the discarded past, devolution and the trappings of a society that's becoming less and less humanistic, a culture obsessed with new technology and driven to consume at all costs," he said.
At Kolaj Fest New Orleans, Castro will host a ninety minute quick collage making session. "We'll cut, we'll paste, we'll discuss the business of art, trends in collage and which pomade really provides the best hold for your hairstyle."
Kolaj Fest New Orleans is a multi-day festival and symposium about contemporary collage and its role in art, culture, and society, July 12-15, 2018. Learn more, see an overview of the program, and register to attend HERE.
See more of Joe Castro's work and learn more about him on his Kolaj Magazine Artist Directory page and website.
Images (top to bottom):
sodapoprocks (15″x20″; collage; 2014)
30 Days (16.5″x11″; collage; 2015)
Spirit Animals (15″x25″; collage; 2017)