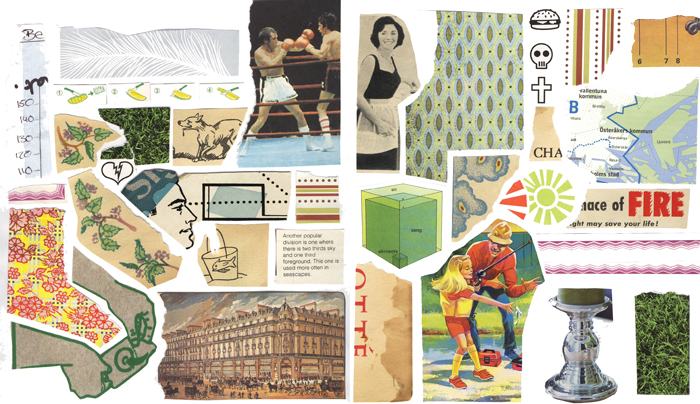 Kolaj Magazine Seeks Artist-Designed Cut Out Pages for World Collage Day Special Feature
Kolaj Magazine will be producing a special World Collage Day booklet that includes Cut Out Pages.
World Collage Day is an international celebration of collage on Saturday, May 12, 2018. Kolaj Magazine invites you to submit events taking place on that day that celebrate collage. DETAILS
Making an Artist-Designed Cut Out Page is a way to promote yourself, your collage, and your aesthetic.
To make a cut out page, select a number of fragments and arrange them on a single 8.5×11 sheet in a manner that allows them to be cut out (i.e. not touching each other).
Scan that sheet at 300+ dpi and email it to us.
We will select the best ones for the booklet.
Deadline: April 5, 2018.