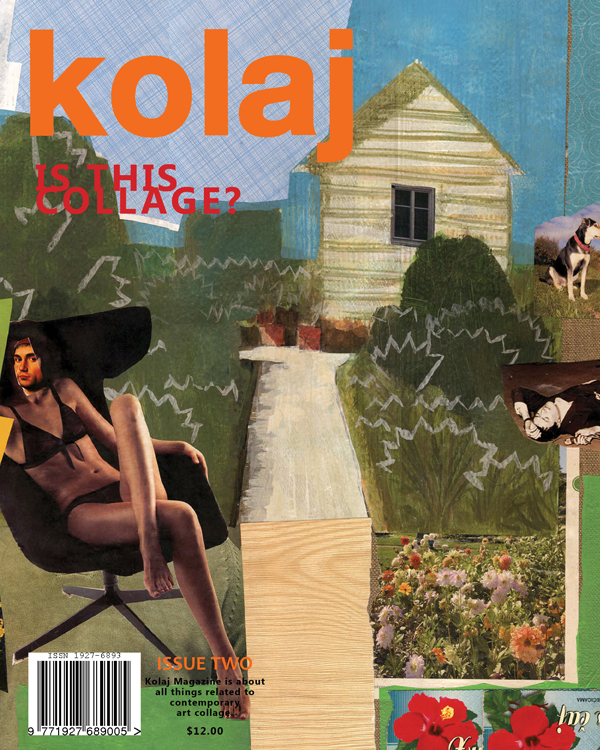 Five Things About Issue Two
Kolaj Editor Benoit Depelteau asks, Is This Collage?, and traces the boundaries of the definition.
The cover of issue two features a work by Serbian Artist Sejma Prodanovic who's playing with the balance between collage and painting, new and old, organized and deconstructed space.
Cory Peeke talks with four artists about the use of vintage and contemporary sources.
We review an exhibition in Turkey and look at artist profiles from Austin, Texas; Paris, France; Seattle, Washington; and Shropshire, a county in the United Kingdom known for its "Outstanding Natural Beauty."
The print edition of the Kolaj Artist Directory debuts.
And much, much more…
or
ORDER ISSUE TWO
.
.
.
.
.