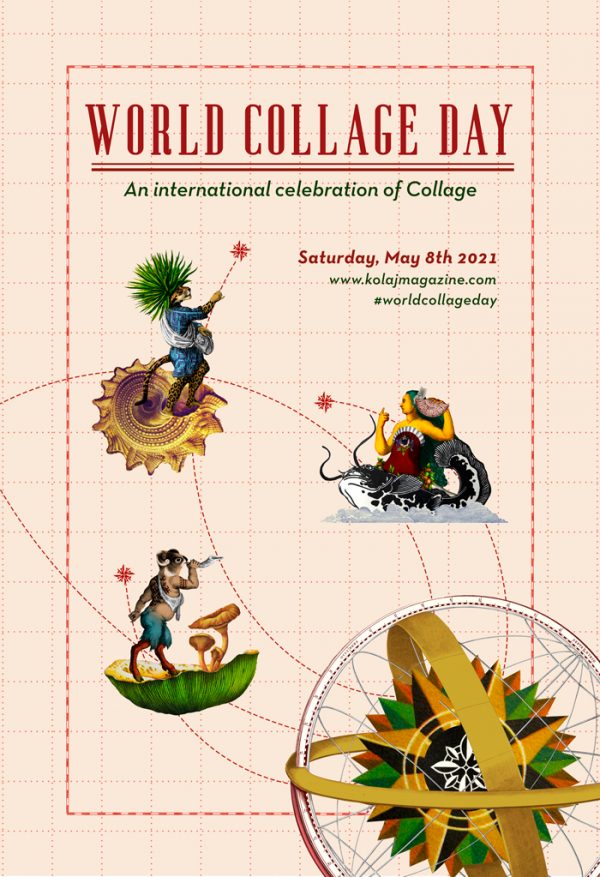 WORLD COLLAGE DAY 2021
Colombian Collective Red Collage is the 2021 World Collage Day Poster Artist
Kolaj Magazine is pleased to announce the World Collage Day 2021 Poster by Colombian Collective Red Collage. The poster is used around the world to promote the annual international celebration of collage. The poster will also appear on the cover of a Special Edition of the magazine that is issued in honour of the day.
World Collage Day is about artists connecting across borders against a global context of entrenchment and separation. The day is also about an art medium that excels at bringing different things together to create new forms and new ways of thinking. Ric Kasini Kadour, the editor of Kolaj Magazine, writes, "We created World Collage Day because we wanted to honour this community of artists and to remind the world what a spirit of cooperation, mutual support, and creativity can look like." Each year, Kolaj Magazine selects a poster artist who creates images that celebrate the event.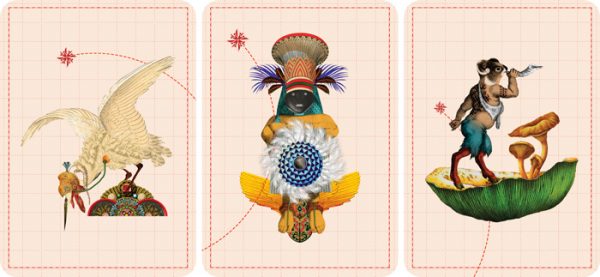 Laura Macías, Jorge Tukan, and Sabrina Rodríguez founded Red Collage in 2017. They work to open up and broaden the scope of collage in Bogota, Colombia. Laura Macías is a graphic designer and co-director of the MÁGICA design and photography studio. Jorge Tukan is a visual artist who has published his illustrations in various publishing media. Sabrina Rodríguez is a visual artist and paper engineer. Through workshops, meet-ups, and exhibitions, they work "to give collage the place it deserves in our country." Red Collage writes, "Collage has become a creative vehicle that unites us today around the same idea and that combines disparate pieces, reinvents them and then turns them into new actors in the stories. Collage is a way of life for us."
For the World Collage Day 2021 Poster, Red Collage wanted to draw out "collage as a collective journey." They imagined a poster that represented all the corners of the world. To that end, they collaged five characters, each representing a different continent. They mined old atlases, documentation of flora and fauna, and other historical documents for fragments and set the characters on grid stylized after cutting mats.
"This past year has brought many challenges and changes. Looking back and remembering how collage artists adapted, it felt like we were all on this journey to a new world together," said Kadour. "I like how Red Collage tapped into this feeling and made images that honour the five continents while celebrating our interconnectedness."
Previous World Collage Day poster artists were American artist Michael Pajón (2018), Canadian artist Rosie Schinners (2019), and Australian artist Emma Anna (2020). The poster is free to download and use to promote World Collage Day and events in one's community.
DOWNLOAD A PRINTABLE VERSION OF THE POSTER
ABOUT WORLD COLLAGE DAY
In 2018, Kolaj Magazine initiated World Collage Day, an international celebration of collage on the Second Saturday of May. We invited artists and art venues to hold events on that day to celebrate collage. We saw fifty events in twenty-five countries and thousands of posts on social media using the hashtag, #worldcollageday. The succeeding years, the event continues to grow.
Kolaj Magazine invites artists, art centres, museums, galleries, schools, and communities to celebrate the day by hosting events that bring communities together. Ideas include collage making meet-ups, docent-led tours of collage in a museum or gallery, activities for kids, slideshows or talks that appreciate collage's role in contemporary art & art history, exhibitions of collage, and more. We invite people to come together around collage in their own communities and to connect to the world digitally using the hashtag #WorldCollageDay. Learn more at the event's website.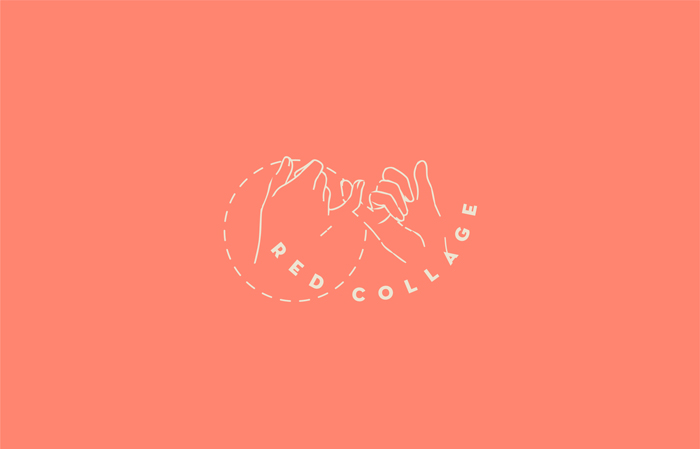 ABOUT RED COLLAGE
Red Collage is a collective of three artists, Laura Macías, Jorge Tukan, and Sabrina Rodríguez, who joined together in 2017 in Bogota, Colombia. Their goal is to create new paths and spaces in which to create and reflect on collage. Red Collage holds workshops, meet-ups and exhibitions, including "Collage Week: Between Analogue and Digital" (2018-2020) and a virtual workshop at the 2020 Book Festival for Children and Young People. Through their work, they promote the importance of the collective in strengthening the culture. Learn more at the Kolaj Magazine Artist Directory, www.redcollage.co and on Instagram @redcollage.co.