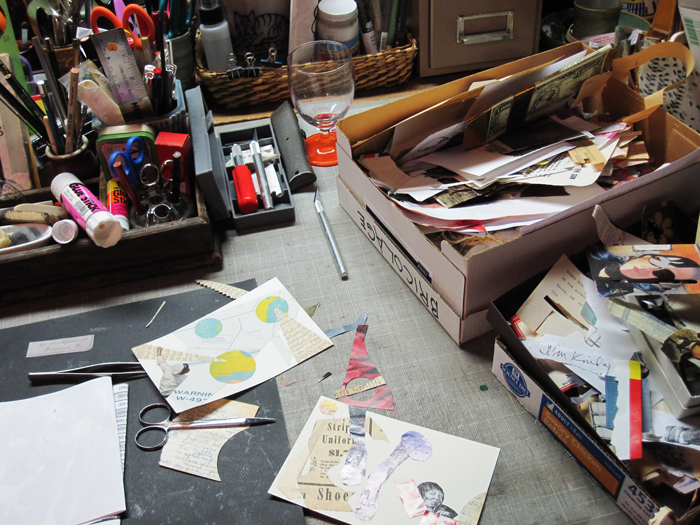 Issue Four's In The Studio feature is a visit with Nikki Soppelsa, who lives in Ohio, USA.
Nikki says about the space: "My studio space occupies a small area formerly utilitarian. The tools of home repair have been replaced with the tools necessary for my art. All of what surrounds me provides warmth, inspiration and creative spirit and what surrounds the space you see is an abundance of supplies in drawers, boxes and stacks of old magazines, books in disrepair with more of the same in an adjoining room along with my vintage typewriters (used in my collage). The stairs as well are lined with more old materials for collage."
To learn more about Nikki Soppelsa and other news about collage, SUBSCRIBE to Kolaj or PURCHASE ISSUE FOUR.