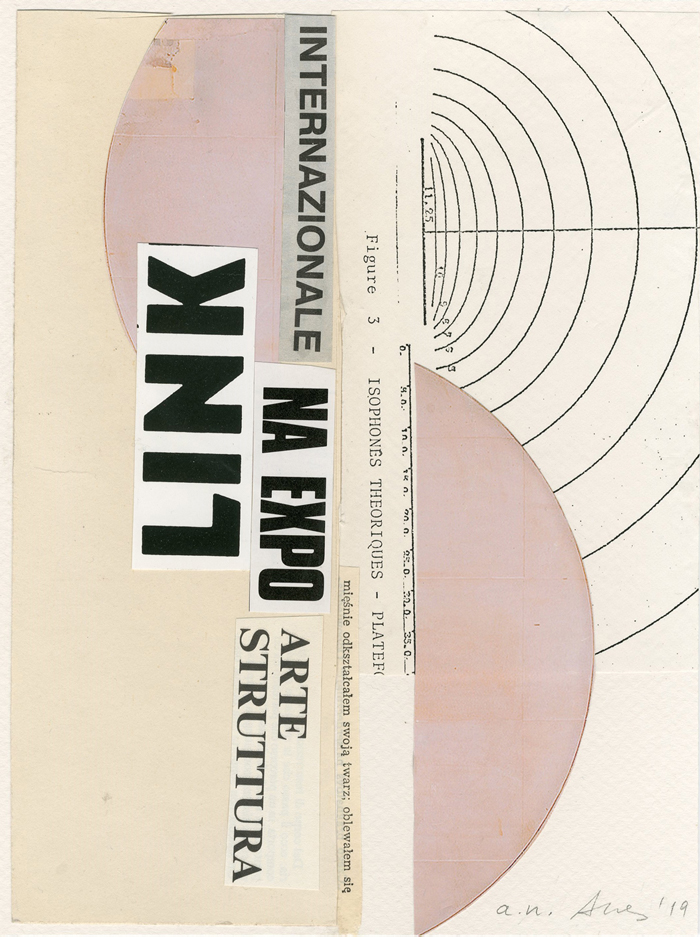 FROM KOLAJ 32
Allan Bealy in conversation with Warsaw Collagist & Festival Maker Anna Kłos
Since 2018, in Warsaw, Poland, Anna Kłos has taken her concept of an organic collage community and grown it into Retroavangarda, one of the premier collage exhibition events in the world. A pandemic has not stopped her. In fact, her ambition and accomplishments continue to shine.
In Kolaj 32, Brooklyn, New York-based Allan Bealy interviewed Anna Kłos on the occasion of the 3rd International Collage Exhibition at the 2020 edition of Retroavangarda.
Allan Bealy's interview with Anna Kłos appears in Kolaj 32. To see the complete interview, SUBSCRIBE to Kolaj Magazine or Get a Copy of the Issue.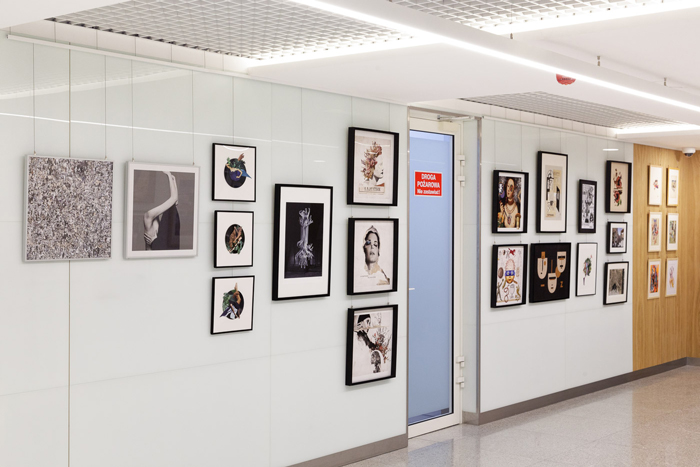 "Collage is a way to derail the viewer from well-worn patterns of thought. Collage is a collection of quotes, fragments of the things we know. These fragments are filtered through the personality of the artist and they create something new, a new reality, sometimes unexpected, often surprising, provoking reflection. In my opinion, impacting the viewer and allowing them their own field of interpretation is very important. Only then does the viewer become, in a way, the co-creator of the piece. To achieve this, however, you have to be very honest in your creations and, paradoxically, try not to please the viewer, better not to think about them at all when creating. If we try to please the viewer too much and overly anaesthetize our art and care only about its surface form, then that is the direct path to creating commercial things, in the sense of something that pleases the eye and contains nothing deeper." –Anna Kłos
The organization of the 2021 edition of the International Collage Art Exhibition in Warsaw will depend on the COVID-19 situation. According to Anna, as of March 2021, "the situation in Poland is not good, as another wave of the pandemic is quickly approaching." However, she invites interested artists to join the Gallery of Friends. Portfolios may be sent to
retroavangarda.com@gmail.com.
Allan Bealy's interview with Anna Kłos appears in Kolaj 32. To see the complete interview, SUBSCRIBE to Kolaj Magazine or Get a Copy of the Issue.
Anna Klos is a graphic artist, academic lecturer and curator. She holds a PhD from the Art Faculty of Maria Curie-Skłodowska University with the thesis "Dadaist collage as an inspiration for my artwork". From 2002-2010, she designed book covers and layouts for high-volume titles at Bertelsmann Media. Since 2008, she has taught graphic design and lectures on the history of graphic design at the Warsaw School of Information Technology, where she also curates the art gallery. She received the National Education Commission Medal in 2012. She has been a juror for a number of international graphic design contests in Ecuador, Mexico and Ukraine. Learn more at www.retroavangarda.com.
Allan Bealy is a Canadian artist and graphic designer, who now lives and works in Brooklyn, New York. In the 80s, Allan was co-publisher of Benzene, an arts magazine and has had several books of his collages published, most recently: Le Rêve by Redfoxpress in 2019. He has had solo shows in Canada, Sweden and the United States and has been represented in numerous group shows. Allan's practice focuses on collage and mixed media. Learn more at allanbealy.blogspot.com.