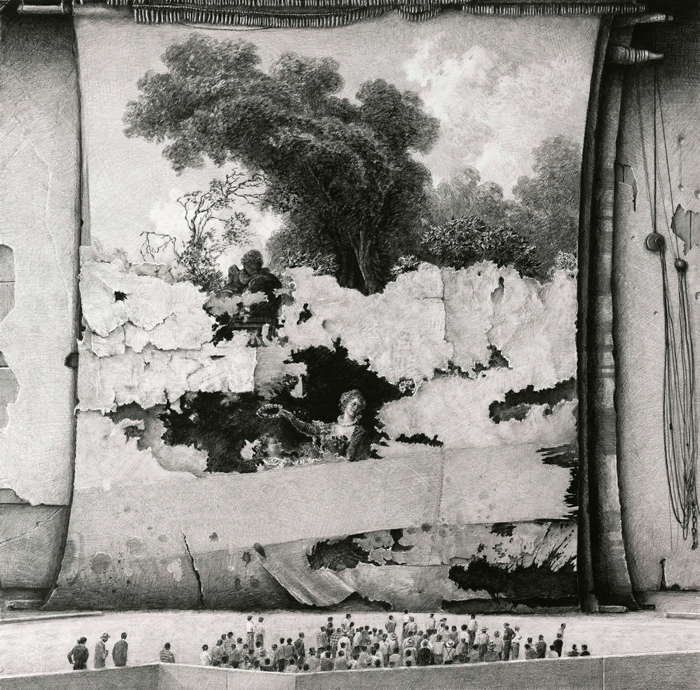 FROM KOLAJ #23
Drawing & Collage
On the surface, drawing and collage can be seen as two dichotomous artistic pursuits. Nearly as old as humankind, drawing is the most basic and immediate mark making, while collage as an art form is associated with the beginning of modernism, as part of a methodical reexamination of the dialogue between painting and sculpture. Yet, despite the seemingly separate sensibilities that drawing and collage embody, some contemporary artists from diverse backgrounds and cultures share a proclivity to use these two disciplines as interrelated key elements in their work. From Braque and Picasso's glued patches on canvas to Isa Genzken's "horizontal cloud of information," as MOMA curator Laura Hoptman coined, collage has been a go-to medium for artists who are seeking possibilities for playful juxtapositions of current cultural signifiers, and those that are typically drawn to emphasizing process over end product, at times with a strong narrative. In Kolaj #23, Etty Yaniv writes about the intersection of collage and drawing as manifested in the artworks of Ethan Murrow, Simonette Quamina, Simona Prives, Maria de Los Angeles, and Hugo Crosthwaite.
This article appeared in Kolaj #23. To see more, SUBSCRIBE to Kolaj Magazine or Get a Copy of the Issue.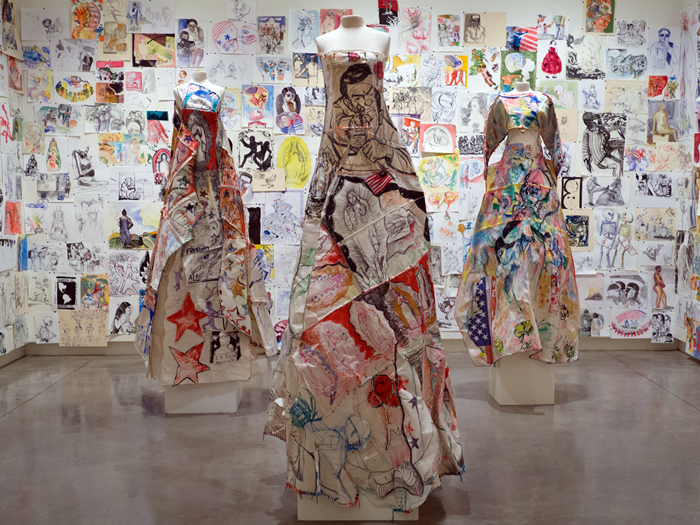 The diverse interrelations between collage and drawing reflect the rich possibilities that the combination of these two mediums enable.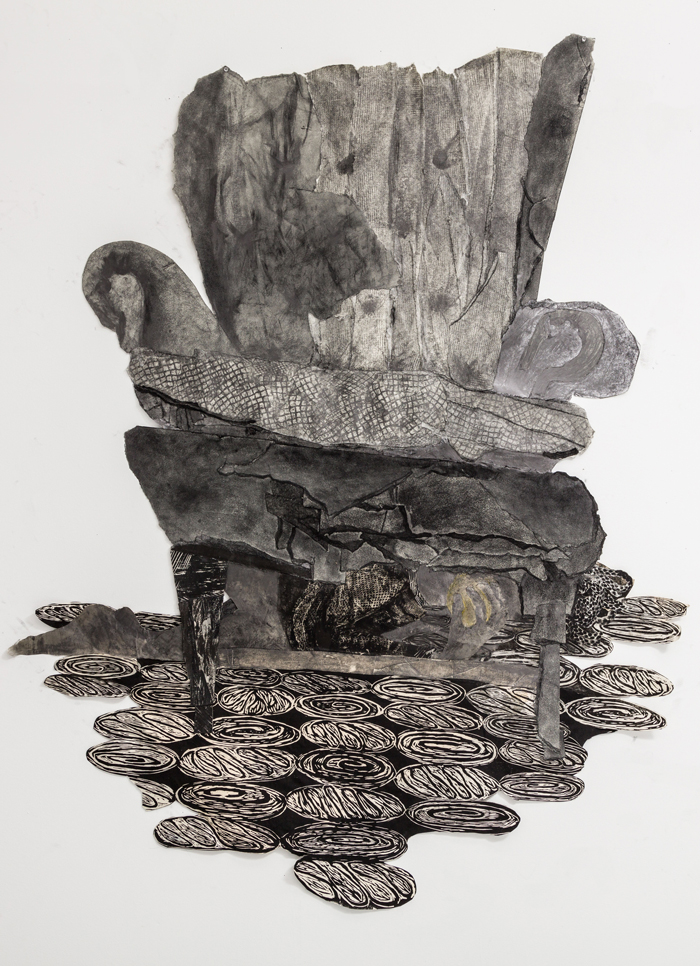 Both collage and drawing can be seen as inherently two of the most adaptable, and by far, most accessible art methods available to artists. Both forms enable artists to expand and shift their process of image-making in order to reflect our fluid times.
This article appeared in Kolaj #23. To see more, SUBSCRIBE to Kolaj Magazine or Get a Copy of the Issue.
Image (top):
Commonplace
by Ethan Murrow
44″x44″
graphite on paper
2015
Image (centre):
Works by Maria de los Angeles. Installation view of "Be Back in 5 Minutes" (artist residency show) at El Museo del Barrio, New York.
Image (bottom):
Mango Eater
by Simonette Quamina
59″x38″
graphite, relief print on paper
2017
Images courtesy of the artists.