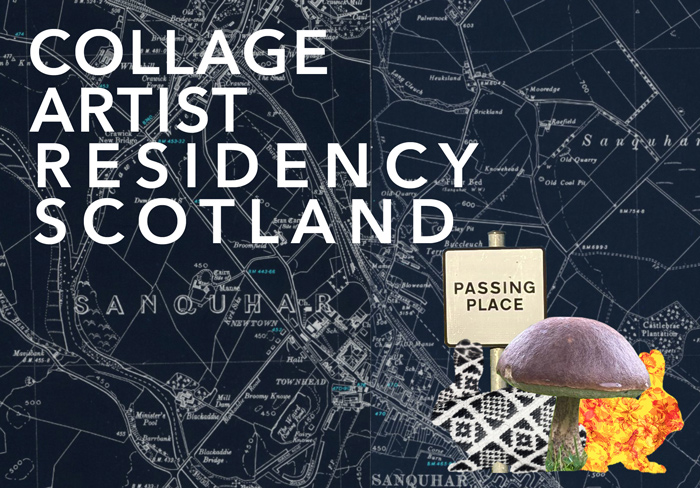 CALL TO ARTISTS
Collage Artist Residency: Scotland
Collage Artist Residency: Scotland is a week-long artist residency designed for artists working in collage who seek to make art in community with other artists. The residency will unfold over the course of a week. Each day the group will meet in the morning for a presentation or workshop. Faculty will make presentations about place in art and strategies for incorporating place into one's practice. Designed for collage artists, professional development sessions focus on artist practice: topics include Collage Theory; Sourcing Materials, Copyright, Appropriation; Developing Materials; Collaboration; and Collage in Presentation. Additional presentations speak to themes and projects specific to that particular residency.
UPCOMING DATES
Fall 2023
These residencies focus on place and folklore

Sunday, 10 September – Saturday, 16 September 2023
Sunday, 17 September – Saturday, 23 September 2023
Sunday, 24 September – Saturday, 30 September 2023
DEADLINE
Next Deadline to Apply: Friday, 30 June 2023. Submissions will be reviewed on a rolling basis until space is filled. Artists are encouraged to apply well before the deadline. Also, please note, responses may not be sent out until two weeks after the deadline.