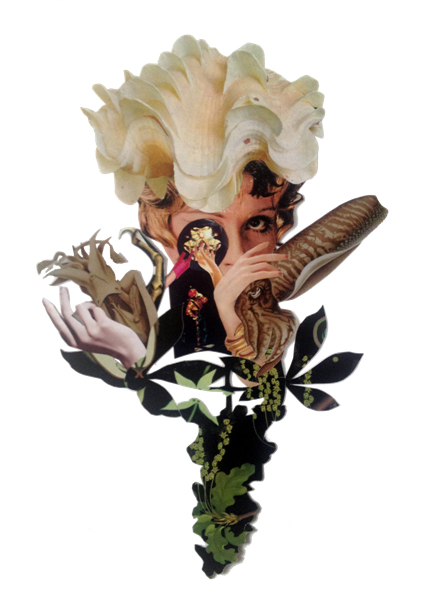 If you are in Toronto and have a hankering for some group collage, you need look no further than Collage Collective, which meets each week in the Art Loft of MISFITSTUDIO.
As collage artist and Collective member Ruth Silver said, "Hundreds of people have joined in the fun and we have a dedicated following of about 30 core members. Every week we art, we chat, we eat, we laugh… what could be better?"
They've been doing this for over two years. Everyone is welcome, just bring $5 for materials and a snack to share with the group. Collage Collective meets weekly on Wednesdays, 8-11PM, at MISFITSTUDIO at 694-B Queen Street West (at the end of the alley just north off of Euclid Avenue). For more information visit www.collagecollective.ca or contact Ruth via email to join the fun.
This News and Notes item originally appeared in Issue Five. To see other News and Notes from the world of collage, SUBSCRIBE to Kolaj or PURCHASE ISSUE FIVE.
---
INFORMATION
Collage Collective
Art Loft at MISFITSTUDIO
694-B Queen Street West
Toronto, Ontario M6J 1E7 Canada
Hours:
Wednesday, 8-11PM
Image:
Magic
by Ruth Jean Silver
14″x6″
paper
2013